$

1

*

Buys

$

100

,

000
Globe Life Insurance
Get FREE Life Insurance Information
Or call for more information: 1-800-742-6787

Or call for more information
1-800-742-6787
Choose Your Coverage:
$30,000
$50,000
$100,000
No Medical Exam
Simple Application

Free Quote—Apply in Minutes
No Waiting Period
Full Coverage The First Day
Fast Approval Process
Monthly Rates as low as:
$3.49 for Adults
$2.17 for Children or Grandchildren
6 Tech Devices You Need For Family Safety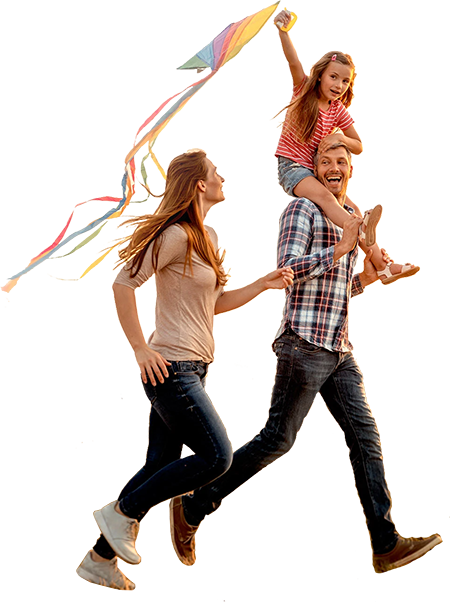 By

Stacy Williams

•
September 26, 2018
6 Tech Devices You Need For Family Safety
Despite some of the headaches technology can bring to parents when it comes to kids and teens, it can provide some amazing safety benefits too. Check out the latest and greatest in high-tech safety that every family needs...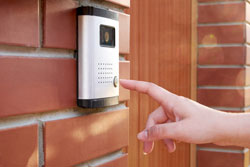 1. Smart Doorbells
Doorbells have gone digital. With a smart doorbell, there's 2-way video and audio, so people can see who's at the door before ever approaching it. The video doorbell allows people to communicate with someone at the door whether or not anyone is even home. Smart doorbells come with things like live-streaming video; Wi-Fi enabled apps, two-way communication and home automation. Smart doorbells can keep homes safer and eliminate the risk of opening the door to a stranger. They are especially useful for kids that are home alone after school or in the summer. Parents can use enabled apps to monitor any door activity even when they're at work or away from home.
2. Home Cameras
Home monitoring cameras can alert people to any unusual movement or noise detected at home. With enabled alerts, people can check the home camera from any smart device allowing viewable footage from a cellphone, tablet, work computer or laptop when you're not at home.

Most new models are available for indoor and outdoor use. Outdoor cameras can be especially useful to law enforcement in the event of a break-in or vandalism. Some insurance carriers will even provide discounts for camera installation since it serves as added security to the property. Indoor cameras can help monitor the activity of kids that are home alone as well as the coming and going of older teenage kids.
3. Wearable GPS Trackers
Keeping kids safe is hard enough...keeping them safe when they're out of sight is even more challenging. Wearable GPS trackers for kids are the latest safety tech device that actually can come in quite handy without being too intrusive. Much like the look of a smartwatch, wearable GPS devices can provide updated information of a child's location whether at school, at a field trip or away at camp. Some devices even have video calling capabilities. There are devices specifically designed for kids with special needs as well. These devices can make the worry of a child wandering off or getting lost seem a little less worrisome.
4. Portable Security Buttons
Meet the walking safety tech of many millennials...wearable security buttons. It's like a security blanket in a simple button. These buttons can be put on a keychain, slipped in a pocket or clipped anywhere. When the button is pushed, it alerts friends or family members of trouble. GPS tracking sends the location. Many devices have varying levels of distress calls with alerts coded from basic alarms to full panic calls. Newer devices even have emergency responder call technology. These buttons aren't trackers but a way to connect in a time of need.
5. Medical Alert Systems
Many seniors live alone, so why not use a high-tech device to make sure they're never completely alone if something unexpected happens? With digital medical alert systems seniors can contact an emergency response team with the simple press of a button. With a small remote that can be carried or worn, most devices feature 24/7 monitoring, fall detection and GPS ability in case first responders can't get the location. Multiple choice options are available so a friend or family member can be called versus a 911 call. A call button can also be set up in multiple rooms of the house. Battery backed-up devices also ensure constant safety even in the event of a power failure.
6. Dashboard Cameras
Dashboard cameras have become increasingly popular as a record keeper of any driving pitfalls. There are a variety of them available. They can provide accurate and reliable accounts of any accidents or road situations that may need further review. They can also be an excellent way to monitor new teenage drivers and ensure there isn't any distraction like cell phones or other dangerous activity while driving.
Join 4.3 Million Current Globe Life Policyholders
Globe Life's values have remained the same since our roots began in 1900.