$

1

*

Buys

$

100

,

000
Globe Life Insurance
Get My FREE Quote — Apply In Minutes
Choose Your Coverage:
$30,000
$50,000
$100,000
$5,000, $10,000, $20,000, $30,000, $50,000, $100,000


No Medical Exam —
Simple Application

No Medical Exam—Simple Application

Free Quote—Apply Online


No Waiting Period
Full Coverage The First Day
Fast Approval Process
Full Coverage The First Day—Fast Approval Process

Monthly Rates as low as:
$3.49 for Adults
$2.17 for Children or Grandchildren
Planning Your Family For An Emergency Evacuation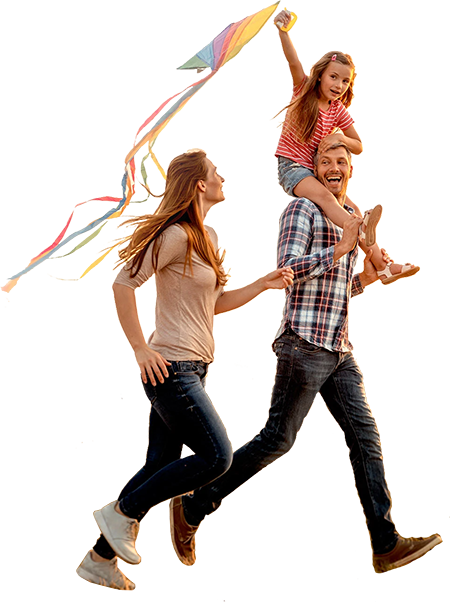 $

1

*

Buys

$

100

,

000
Globe Life Insurance for Adults or Children



No Medical Exam
Simple Application

No Medical Exam—Simple Application

Free Quote—Apply in Minutes


No Waiting Period
Full Coverage The First Day
Fast Approval Process
Full Coverage The First Day—Fast Approval Process

Monthly Rates as low as:
$3.49 for Adults
$2.17 for Children or Grandchildren


By

Lucille Reed

•
October 19, 2016
People don't often think about an evacuation plan until a disastrous event occurs and people in a stricken area are evacuated. Evacuations are actually very common and happen many times throughout the year. Whether it's due to weather, hazardous chemical accidents, wild fires or another type of disaster, it is essential that your family has a plan on how to respond in the case of an emergency.
Having an evacuation plan that each family member knows and can follow can help keep your family safe during any disaster; which is important if you're given little time to evacuate. The amount of time you are given to evacuate may depend on the type of disaster. Weather forecasters can often help determine when a tornado or hurricane is approaching and can alert the public when an evacuation needs to take place. However, in cases where a gas line is accidently cut or hazardous material is spilt, for example, it may be necessary to immediately evacuate the area.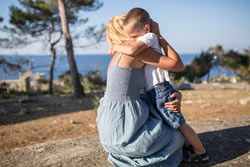 People who live in certain areas may need to be even more diligent about having a family disaster plan. People who live along the Gulf and Atlantic coasts are very susceptible to flooding, while people who live in wooded or tall grass areas are more susceptible to fires. No matter what the case may be, it's impossible to know when a disaster may happen and it's important to be able to quickly gather the basic necessities and seek safety.
When you begin planning for a disaster evacuation for your family, you may want to take the following actions:
Check with your workplace and your children's school or daycare to see what procedures and policies are in place in case of an imminent disaster. Ask questions like will you receive warning information during a disaster from the school and your place of employment, do they have a place of shelter or an evacuation plan and will you be able to communicate with your family during a crisis?
Make sure you have an evacuation plan that includes escape routes from your home in the event of an emergency, such as a fire or a flood. An easy way to help children remember how and where to evacuate is to draw a map of your house and explain how to safely evacuate. Establish a meeting place if you get separated. It is always good to show them more than one way to escape each room of your house. You can contact your local authorities to get detailed information regarding evacuation routes.
Create a way for your immediate family members make contact with one another in case of an emergency. Make a list of family members or friends living out of state, along with phone numbers, so your immediate family can contact them with updates. Place the emergency contact list in your kids backpack, your wallet or purse for easy access.
Remember when preparing for a potential disaster to decide whether or not you have adequate insurance coverage. Research the extent of insurance coverage you need for your personal property. Check to see if your insurance policies cover certain natural disasters such as flooding, hurricanes or tornadoes. Remember to take pictures or a video of your property, including the outside and inside of your house, as well as the contents within the house. It's also good to keep a list of all of your belongings. Placing your property records and insurance policies in a safety deposit box will also ensure that your documents are safe in the event of a disaster. You may also check if your life and health insurance policies are up to date.
Make arrangements to take care of any medical needs you or your family may have before a disaster happens. If you or a family member is hearing impaired, make sure that warnings can be clearly heard and understood. If you or a family member is wheelchair bound, arrange for assistance when seeking safety. Keep any medical supplies and equipment that may be needed easily accessible like first aid kits, catheters, oxygen, medication, diabetic supplies and wheelchair batteries.
Keep extra blankets, clothes and cash on hand if you know that an emergency evacuation is possible.
Don't forget your pets too. Your pet is a part of the family and you will want to have an emergency plan in place in the event of a disaster. Having your pet microchipped can give you peace of mind that your pet can be identified and returned to you if separated. Plan where your pet will go for safety in the event of an emergency. If you will be evacuating to a hotel, find out which hotels allow pets. You may also want to find boarding services outside of your local area in case facilities are not open due to an evacuation.
If you are aware that an evacuation is possible, it is also important to keep a full tank of gas in your vehicle. During an emergency evacuation gas stations are often closed or have very long lines.
Keep a weather radio or battery powered radio that is easily accessible for alerts and warnings during severe weather seasons. Follow recommended evacuation plans to avoid any roads that may be closed or blocked due to an evacuation.
Join The Globe Life Family of Companies With Over 16.8 Million Policies In Force
Globe Life's values have remained the same since our roots began in 1900.