$

1

*

Buys

$

100

,

000
Globe Life Insurance
Get My FREE Quote — Apply In Minutes
Choose Your Coverage:
$30,000
$50,000
$100,000
$5,000, $10,000, $20,000, $30,000, $50,000, $100,000


No Medical Exam —
Simple Application

No Medical Exam—Simple Application

Free Quote—Apply Online


No Waiting Period
Full Coverage The First Day
Fast Approval Process
Full Coverage The First Day—Fast Approval Process

Monthly Rates as low as:
$3.49 for Adults
$2.17 for Children or Grandchildren
8 Signs You May Not Be Getting Enough Magnesium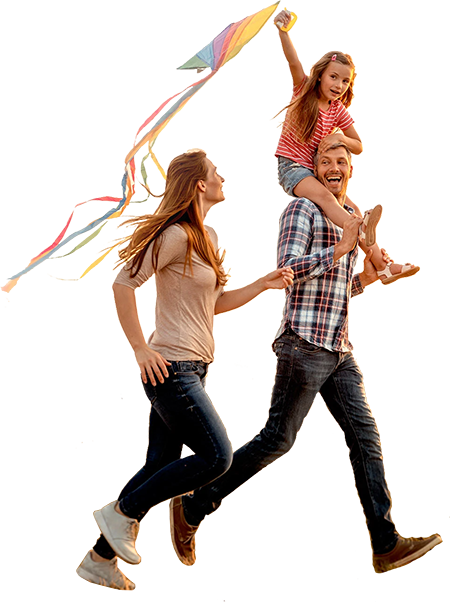 $

1

*

Buys

$

100

,

000
Globe Life Insurance for Adults or Children



No Medical Exam
Simple Application

No Medical Exam—Simple Application

Free Quote—Apply in Minutes


No Waiting Period
Full Coverage The First Day
Fast Approval Process
Full Coverage The First Day—Fast Approval Process

Monthly Rates as low as:
$3.49 for Adults
$2.17 for Children or Grandchildren


By

Stacy Williams

•
February 08, 2017
Magnesium deficiency can cause multiple symptoms and disorders, some which you may not even realize. Many people can even experience health problems due to lack of magnesium, but it is often blamed on other health issues.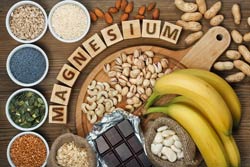 Magnesium is a very important mineral that plays a vital role in the healthy function of your heart, kidneys, muscles, bones and the production of energy. It is also essential in regulating nutrients. You can actually suffer from a deficiency due to medication or alcohol consumption. The following are some of the signs you may experience if you are deficient in magnesium.
You feel tired and lethargic. Magnesium deficiency can definitely be a problem if you are suffering from fatigue. Although you may be blaming your symptoms on your busy schedule, stress or other reasons, fatigue is a very common symptom for magnesium deficiency. In fact, magnesium will probably be the first thing your primary care physician checks if you visit your doctor with complaints of feeling tired and lethargic.

If you feel you are not getting enough magnesium in the foods you eat, you may want to consider magnesium supplements to help keep your energy levels up and relieve your fatigue. Talk to your doctor first and get their recommendation on whether or not a supplement is right for you.
You have muscle cramps and spasms. Vitamins D, E, B complex, potassium and magnesium play an important role in muscle health. If you suffer from magnesium deficiency, you may experience muscle spasms or painful muscle cramps in your shoulders and legs. Studies also show that restless leg syndrome may also be linked to low levels of magnesium.
You experience heart issues. Magnesium is essential in maintaining normal heart rhythm and proper muscle contraction. Studies have shown that low levels of magnesium can contribute to an irregular heartbeat. Adding magnesium to your diet may actually lower the risk of heart disease and heart attack. Although there are several factors that can result in heart disease, many doctors find that there are positive results in prescribing magnesium for patients that are at risk for heart disease and heart arrhythmia.
You feel dizzy. According to recent studies, fish oil rich in omega-3 fatty acids may slow the cognitive decline that comes with age. A study in the journal Archives of Low magnesium levels can also result in dizziness. If you experience a feeling of dizziness that does not go away, it could be due to magnesium deficiency. Dizziness is a difficult symptom to properly diagnose. Low magnesium is often overlooked as the culprit. In addition, as your magnesium levels continue to decrease, your dizziness symptoms could actually develop into vertigo, which can make it difficult to perform daily duties, such as going to work or just getting out of bed. If you are feeling dizzy, it is worth asking your physician to check your magnesium levels as a possible problem.
You're dealing with gastrointestinal problems. Nausea and vomiting can be the result of magnesium deficiency as well, but is usually an early sign of the problem. Symptoms of nausea and vomiting can also be caused by a variety of issues. Having low levels of magnesium is often missed. On the other hand, having too much magnesium in your body can also cause the same symptoms. Some medications can actually cause your magnesium levels to increase if you are also taking magnesium supplements.
You have tingling and numbness. Numbness and tingling can be caused by a variety of problems, but one reason could be due to low magnesium levels since magnesium deficiency can have an effect on the nervous system. Numbness should never be taken lightly, as the problem could be due to a very serious issue. However, having low magnesium levels could be a contributing factor. If you are experiencing numbness and tingling, you should consult with your physician and ask if magnesium deficiency may be the cause.
You go through mood swings. Believe it or not, magnesium levels can result in personality changes. Someone with low levels of magnesium may experience irritability, confusion and experience the feeling of being overwhelmed. Magnesium deficiency can even cause insomnia, which may significantly increase mood swings and personality changes.
You suffer from panic attacks and anxiety. Life experiences can sometimes bring on panic attacks and anxiety; however, if you are regularly suffering from panic attacks or anxiety, it could be due to magnesium deficiency. Some of the symptoms may include difficulty breathing, chest pain, racing heartbeat and an overwhelming feeling of fear. Although you may feel that your panic attacks or anxiety are due to stress or a specific experience, it may be the result of an important mineral missing from your diet. Experiencing these symptoms can cause additional stress, which will increase your magnesium depletion. Talk to your doctor about checking your magnesium levels if you are experiencing any of these symptoms on a regular basis.
If you are looking for ways to supplement your diet with magnesium, the following are just some of the food sources that contain this important mineral: Dark chocolate, almonds, spinach, peas, sweetcorn, broccoli, cashews, peanuts, cereal soy milk, black beans, edamame, bananas, peanut butter, bread, walnuts, avocado, potato, rice, tofu and yogurt.
Join The Globe Life Family of Companies With Over 16.8 Million Policies In Force
Globe Life's values have remained the same since our roots began in 1900.