$

1

*

Buys

$

100

,

000
Globe Life Insurance
Get FREE Life Insurance Information
Or call for more information: 1-800-742-6787

Or call for more information
1-800-742-6787
Choose Your Coverage:
$30,000
$50,000
$100,000
No Medical Exam
Simple Application

Free Quote—Apply in Minutes
No Waiting Period
Full Coverage The First Day
Fast Approval Process
Monthly Rates as low as:
$3.49 for Adults
$2.17 for Children or Grandchildren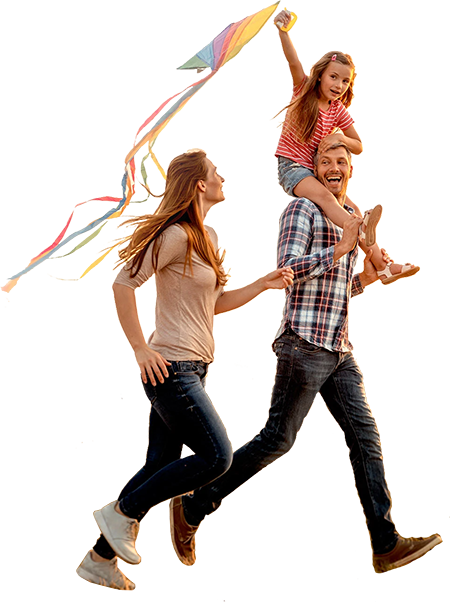 Since birth, you have spent each day preparing for the future. Each milestone, the result of hard work and planning. But have you prepared financially for the inevitable? The top five causes of death in America are: heart disease, cancer, stroke, chronic lower respiratory diseases, and accidents and unintentional injuries.
Life changes in a heartbeat. Are you prepared? Life insurance can help take care of your family financially, so they won't be burdened with outstanding expenses when you die. But many of us don't understand how life insurance works, the types of life insurance, or how our needs change as our lives change.
First, let's look at how life insurance works. Life insurance pays a specific benefit amount upon your death. You choose the benefit amount that is right for your family based on your needs. The top two reasons people purchase life insurance are to pay for final expenses, and to help cover the loss of income, in the event of an unexpected death.
People also purchase life insurance for mortgage protection, so their family won't lose their home due to a bread winner's loss of income. Additionally, many people purchase life insurance to help ensure their children can pay for their education when you die. It's guaranteed that everyone will die. The only unknown is when. Will your family be able to maintain its standard of living and achieve the dreams you share? So, which type of life insurance is right for you? Whole life or term life?
Whole life insurance provides coverage for your entire life, and also builds cash and loan value with premium payments. Premiums never increase during your ownership of your whole life policy. It is generally more expensive because coverage lasts a lifetime. Term life insurance is usually less expensive. Term life insurance provides coverage for a limited period of time. After that period, policy holders typically pay increased premiums to continue coverage.
Now, let's take a look at which types of life insurance are most appropriate for your needs. Throughout your life, your insurance needs change. This illustration highlights the various milestones in your life, which often alter your insurance needs—events like marriage, the birth of your children, and retirement.
Depending on where you are at in your life, will determine which type of, and how much life insurance is most appropriate for you. For example, the day you were born was also the day you developed the need for final expense coverage. Since this is a need that will never change, you will always need money to pay for your final expenses. We recommend that you choose a whole life policy to cover your final expenses. This policy would stay in place for your entire life.
Are you married? Do you own a home? Do you have children or other loved ones who depend on your income? If the loss of your income would negatively impact those who depend on you, we recommend that you add a term life policy to a whole life policy to help take care of your family financially.
Your need for term life insurance dwindles as you near retirement, which is when you have likely accumulated enough wealth to live on, and your children are no longer dependent on your income. From retirement to the end of your life, you typically no longer need term life insurance, because your whole life policy is still there to help pay for your final expenses.
Join 4.3 Million Current Globe Life Policyholders
Globe Life's values have remained the same since our roots began in 1900.