$

1

*

Buys

$

100

,

000
Globe Life Insurance
Get FREE Life Insurance Information
Or call for more information: 1-800-742-6787

Or call for more information
1-800-742-6787
Choose Your Coverage:
$30,000
$50,000
$100,000
No Medical Exam
Simple Application

Free Quote—Apply in Minutes
No Waiting Period
Full Coverage The First Day
Fast Approval Process
Monthly Rates as low as:
$3.49 for Adults
$2.17 for Children or Grandchildren
The Best First Aid Kit Everyone Should Have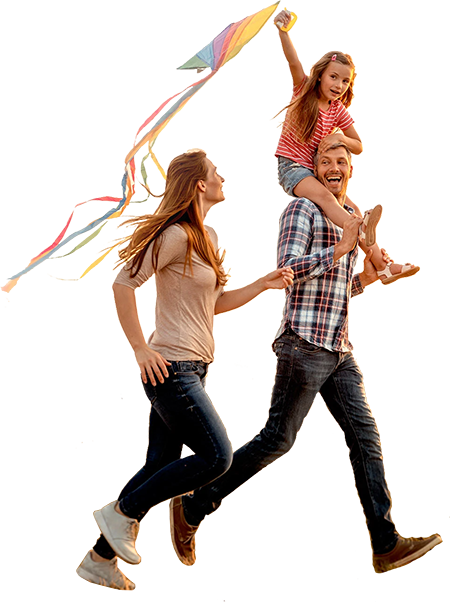 By

Mike Elman

•
August 16, 2017
The Best First Aid Kit Everyone Should Have
Since accidents and emergencies happen without warning, it is good to always be prepared. A well-stocked first aid kit is the first line of defense to help keep you prepared for big or small accidents that may happen unexpectedly. Here's a basic list of what every first aid kit should have at all times: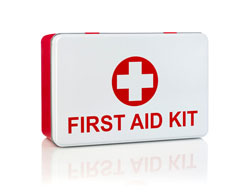 Large sterile gauze pads – Sterile gauze covering that is large enough to cover any wounds or burns and soak up blood is a necessity. You can include a variety of sizes in your kit, but having a roll of gauze that's at least 4 inches by 4 inches is a smart move to keep you prepared for a more severe accident.
Adhesive medical tape – Tape that will help keep gauze pads, bandages and slings in place until you are able to seek medical attention is a necessity for any first aid kit. Adhesive tape can secure broken fingers, keep splints in place or even simply hold ice packs tightly if needed.
Anesthetic spray, antibiotic and itch ointment – Sprays that include anesthetic are essential for things like burns and other painful injuries. Anti-itch medicine is vital for rashes, insect bites or outdoor plant irritation. Adding antibiotic ointment to your kit can help prevent cuts and scrapes from becoming infected.
Bandages – Stock your kit well with bandages, both the adhesive kind and the non-adhesive kind. Keep a variety of sizes of adhesive bandages to cover wounds, scrapes and cuts. Store non-adhesive bandages for wrapping sprains or securing broken bones.
Sterile gloves – Include gloves in your kit to provide protection from blood or other bodily fluids. Gloves can also be used as an ice pack in the case of an emergency. Consider latex free gloves to cover anyone that may have a latex allergy.
Oral antihistamines and creams – Allergic reactions can not only be irritating, they can also be dangerous. Be ready for allergies by having oral antihistamines as well as creams for rashes or more severe allergic reactions.
CPR mask – Take safety precautions by including a CPR mask in your first aid kit. This can prevent germs or illnesses from being spread to either you or another person in a lifesaving isutation.
Medical scissors – Scissors can help you easily cute tape and bandages to more effectively wrap wounds and apply dressing quickly.
Tweezers – Tweezers can be very useful to remove splinters, insect stingers, leeches and ticks. It can also help you clean wounds and apply gauze without touching the area.
Long cloth – Material that can be used as a tourniquet or a sling for breaks and sprains is also a good idea to add to your first aid kit. The cloth can also be used as a compress when trying to stop bleeding.
Join 4.3 Million Current Globe Life Policyholders
Globe Life's values have remained the same since our roots began in 1900.