$

1

*

Buys

$

100

,

000
Globe Life Insurance
Get FREE Life Insurance Information
Or call for more information: 1-800-742-6787

Or call for more information
1-800-742-6787
Choose Your Coverage:
$30,000
$50,000
$100,000
No Medical Exam
Simple Application

Free Quote—Apply in Minutes
No Waiting Period
Full Coverage The First Day
Fast Approval Process
Monthly Rates as low as:
$3.49 for Adults
$2.17 for Children or Grandchildren
Food Contamination: Ways to Avoid the Potential Dangers and Keep Food Safe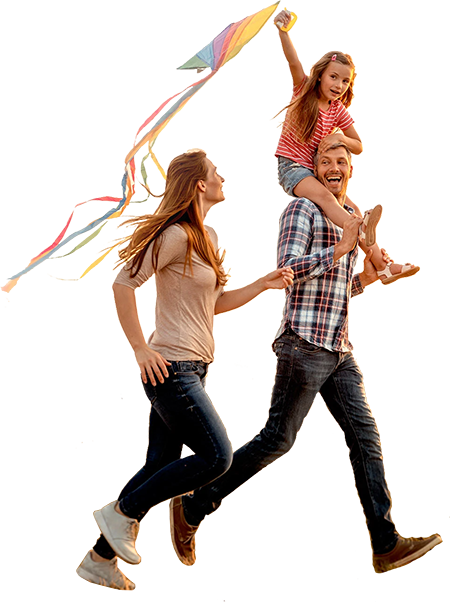 By

Lucille Reed

•
March 31, 2021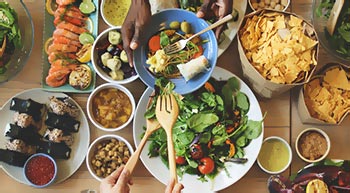 As the weather warms up and families eat more of their meals outdoors, it's easy for a potentially hazardous scenario to become a reality: food contamination. According to the CDC, foodborne illness is a common public health issue. Estimates are that one in six Americans get sick from contaminated foods or beverages each year. Three thousand Americans die from such illnesses every year.1
So what is food contamination, why is it potentially hazardous, and what are the ways people can practice safe food handling and preparation?
What are food contamination and food poisoning?
Food contamination occurs when food is tainted with bacteria, mold, or other toxins at some point along the food production chain.2 This can result in food poisoning when the food is ingested. Generally, the symptoms of food poisoning are similar to the stomach flu: nausea, vomiting, and other highly uncomfortable GI issues.3
Sometimes contaminated food can be easily identified, such as visibly moldy bread or smelly, rotten eggs. Other times, the bacteria, mold, or other contaminants cannot be seen by the naked eye.
When food poisoning gets serious
No one likes to be sick. While many cases of food poisoning get better with time, there is a real risk to potential complications—especially dehydration and other serious health complications. Depending upon the contaminant, medical intervention may be necessary to help alleviate the symptoms or complications of food poisoning.3 Contact your healthcare provider if you feel you need to be seen.
Preventing foodborne illness
Prevention is critical when it comes to food poisoning. Make sure you practice safe food preparation, storage, and serving protocols each time you prepare food for others—and for yourself. Keep foods at appropriate temperatures and don't let food sit out for extended periods of time.4
Examine your food before ingesting it, especially canned and fresh fruit and veggies, to make sure the packaging is intact. Never eat food in which the packaging is cracked, has loose lids, or looks swollen. Practice good handwashing and hygiene when preparing foods, especially raw meats. Do not prepare foods if you are sick, especially with stomach-related illnesses.4
Food contamination is a serious issue that impacts many Americans each year. Ensure you follow proper food handling practices to keep everyone at your outdoor meal safe.
Sources:
1. CDC, CDC's Role in Food Safety, 2020,
https://www.cdc.gov/foodsafety/cdc-and-food-safety.html
2. CDC, How Food Gets Contaminated, 2017,
https://www.cdc.gov/foodsafety/production-chain.html
3. NIDDK, Treatment for Food Poisoning, 2019,
https://www.niddk.nih.gov/health-information/digestive-diseases/food-poisoning/treatment
4. CDC, Foods That Can Cause Food Poisoning, 2020,
https://www.cdc.gov/foodsafety/foods-linked-illness.html
Join 4.3 Million Current Globe Life Policyholders
Globe Life's values have remained the same since our roots began in 1900.