$

1

*

Buys

$

100

,

000
Globe Life Insurance
Get FREE Life Insurance Information
Or call for more information: 1-800-742-6787

Or call for more information
1-800-742-6787
Choose Your Coverage:
$30,000
$50,000
$100,000
No Medical Exam
Simple Application

Free Quote—Apply in Minutes
No Waiting Period
Full Coverage The First Day
Fast Approval Process
Monthly Rates as low as:
$3.49 for Adults
$2.17 for Children or Grandchildren
Empty Nesters: Don't Ditch Life Insurance Until You Consider This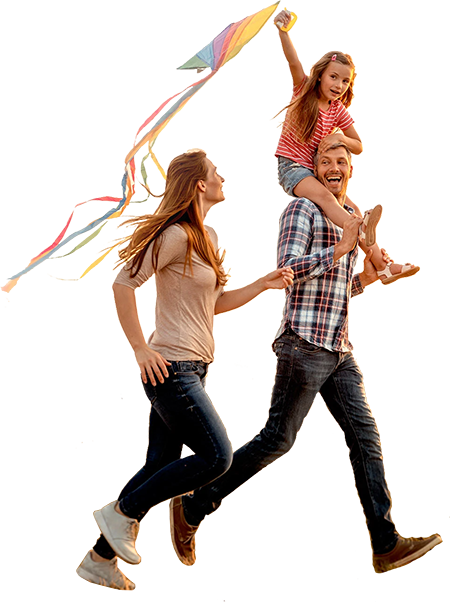 By

Stacy Williams

•
August 08, 2018
Empty Nesters: Don't Ditch Life Insurance Until You Consider This
Are you an "empty-nester"? Though this nickname admittedly conjures complex emotions, learn to embrace it with pride and a sense of adventures to come. You have entered what can be one of the most rewarding and enjoyable times in a person's life.
In the "empty-nest" phase of life, the kids are grown and off pursuing their own dreams of college, career and family. All the hard work of our younger years is paying off in the form of deeper, more caring connections with others and a more nuanced understanding of the world, not to mention greater financial stability.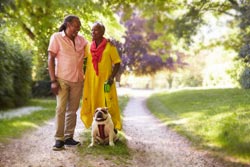 When you're working to raise a family, pay off a mortgage, and put money away for college, a good life insurance policy is the safety net. It grants peace of mind that you will be able to continue providing for your family, no matter what. But once the last little bird has flown from the nest, is it still necessary to keep your life insurance policy?
Here is what to consider before dropping that safety net ...
Support for adult children, college and beyond

Do children stop relying on their parents when they turn 18? It is okay to hope that your children will be more financially independent once they reach adulthood. However, it isn't always realistic to expect them to be. Parents often want to be prepared to help adult children financially, if needed.
Young adults today face unsteady job markets and the rising costs of college tuition and housing. In addition, around fifty percent of marriages end in divorce, causing emotional and financial upheaval. All of this means that young adults may struggle more to become fully financially independent.
Your life insurance policy proceeds could make the difference for your adult children in terms of completing school, purchasing a home of their own, or surviving their own financial setbacks.
Supporting your spouse's financial peace of mind

Even if all your children are now financially independent, you will still want to shield your spouse from the financial loss that could occur as a result of your death. This is true if you've been the primary breadwinner, with your spouse relying on you for financial support, but also if your spouse depends on financial contributions from you in general.
Death of a spouse in this phase of life can be financially difficult, as married couples tend to plan out retirement together. If your spouse loses your contributions to your shared retirement fund or cannot collect on your social security income, an active life insurance policy could make up for those losses.
In addition, you may still owe on the mortgage of your home, on a vehicle or on your credit cards. Or, you may have co-signed on car, home, or student loans for your children or even your grandchildren.
These types of outstanding debts could turn into significant financial burdens for loved ones, in the event of your death. That is, unless they have proceeds from a life insurance policy to help pay them off.
Maintaining that life insurance policy can be a final gift to your spouse to ensure that he or she doesn't have to suffer serious financial losses and a change to living standards in the event of your untimely death.
So what's the verdict?

The "empty-nest" phase can be a time for relaxation, self-exploration, and a little more "me time" than you've probably be able to enjoy for years ... decades even. This is why many empty nesters choose to downsize, to free up more time and money to pursue those pleasures they've put off raising a family.
However, there are some corners that it doesn't make sense to cut, and life insurance is one of them. Keeping that policy up, you stand to gain much more for your loved ones and for your own peace of mind than you would in giving it up to save a nominal monthly fee.
Join 4.3 Million Current Globe Life Policyholders
Globe Life's values have remained the same since our roots began in 1900.