$

1

*

Buys

$

100

,

000
Globe Life Insurance
Get FREE Life Insurance Information
Or call for more information: 1-800-742-6787

Or call for more information
1-800-742-6787
Choose Your Coverage:
$30,000
$50,000
$100,000
No Medical Exam
Simple Application

Free Quote—Apply in Minutes
No Waiting Period
Full Coverage The First Day
Fast Approval Process
Monthly Rates as low as:
$3.49 for Adults
$2.17 for Children or Grandchildren
Is Eating Organic Really Safer?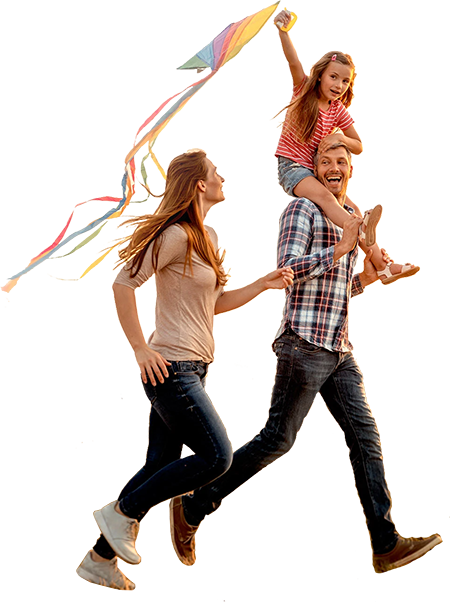 By

Stacy Williams

•
December 14, 2016
The popularity of organic food has multiplied over the past two decades. Why? One of the most popular reasons is the belief that the use of pesticides on conventionally grown produce is harmful versus organically grown produce. Organic is perceived as pesticide-free. However, this may not be totally accurate.
According to studies, Rotenone, a pesticide that is allowed in organic farming, is far more toxic by weight than many synthetic pesticides. The U.S. Environmental Protection Agency (EPA) sets exposure limits for the amount of a chemical that individuals can be safely exposed to every day without side effects. The EPA has determined that the amount of Rotenone that people should be exposed to is no more than 0.004 milligrams per kilogram of body weight per day. In comparing this amount to some of the well-known, more toxic synthetic pesticides, for example, Glyphosate, (otherwise known as Roundup) the EPA recommends 0.1 milligrams per kilogram per day, which means it's 25 times less toxic by weight than Rotenone.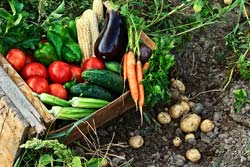 Other common synthetic pesticides like Captan is 32.5 times less toxic than Rotenone, and Pyrimethanil is 42.5 times less toxic than Rotenone. Another organic-approved pesticide is pyrethrins, which is derived from chrysanthemums. It is more toxic by weight than Roundup, Captan, and Pyrimethanil. To be fair though, most organic farms only use pesticides when absolutely necessary. Thus, the exposure to natural pesticides should be relatively low. In addition, conventional farmers also only use pesticides when absolutely necessary because spraying crops can be very expensive.
The problem that makes natural pesticides more toxic is using them more often. Natural pesticides become less effective faster than synthetic pesticides. In a study performed at McGill University, apples were grown using natural pesticides on one crop and synthetic pesticides on the other. The crop that had natural pesticides Rotenone and pyrethrins applied only produced 75 percent of the harvested crop. Natural pesticides were used on the crop six to seven times throughout the season. The synthetic pesticides were only applied to the conventional apple crop four times throughout the year and yielded 90 percent of the crop. Based on this research, it's easy to understand why organic produce could potentially be more toxic than conventional.
Everyone wants to provide their families with safe, harm-free food. Deciding whether to buy organic or conventional is an ongoing debate. Research shows the toxic danger is in the amount of pesticides consumed. Whether fruits and vegetables are raised organically or conventionally, there can be traces of pesticides. Therefore, it seems reasonable to worry less about whether or not food is organic, but instead make sure your family is eating the right amount of fruits and vegetables needed daily and that you're buying them from a reputable source.
Join 4.3 Million Current Globe Life Policyholders
Globe Life's values have remained the same since our roots began in 1900.