$

1

*

Buys

$

100

,

000
Globe Life Insurance
Get My FREE Quote — Apply In Minutes
Choose Your Coverage:
$30,000
$50,000
$100,000
$5,000, $10,000, $20,000, $30,000, $50,000, $100,000


No Medical Exam —
Simple Application

No Medical Exam—Simple Application

Free Quote—Apply Online


No Waiting Period
Full Coverage The First Day
Fast Approval Process
Full Coverage The First Day—Fast Approval Process

Monthly Rates as low as:
$3.49 for Adults
$2.17 for Children or Grandchildren
What are the Odds of Dying While Taking a Selfie?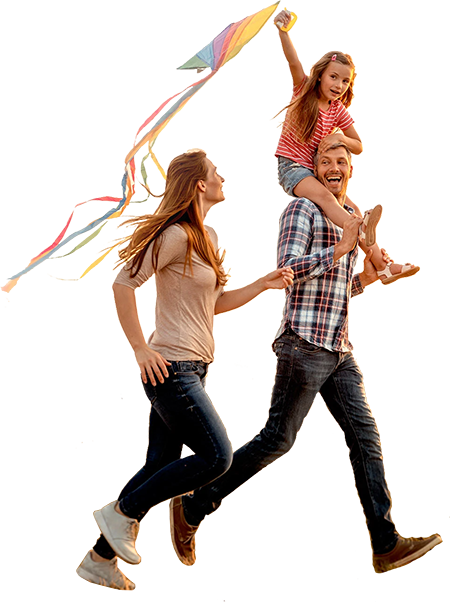 $

1

*

Buys

$

100

,

000
Globe Life Insurance for Adults or Children



No Medical Exam
Simple Application

No Medical Exam—Simple Application

Free Quote—Apply in Minutes


No Waiting Period
Full Coverage The First Day
Fast Approval Process
Full Coverage The First Day—Fast Approval Process

Monthly Rates as low as:
$3.49 for Adults
$2.17 for Children or Grandchildren


By

Stacy Williams

•
October 10, 2019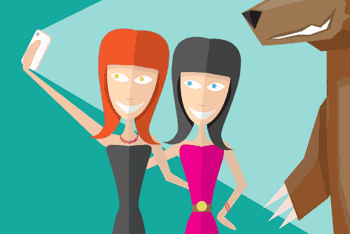 What is a "selfie"?
A "selfie" is defined as a photograph that one takes of themselves (or group); typically using a smartphone, likely for the purpose of sharing on social media.1 It's considered a mode of self-expression in today's generation, like looking in a mirror.1
This global phenomenon of taking selfies has become so popular, especially on social media, that it was named the "Word of the Year" by Oxford Dictionary in 2013.1
With about one million selfies being taken per day by 18 to 24 year-olds,1 it's definitely earned its title.
However, the traction selfies have gained over the years hasn't always been for the better.
The danger behind selfies
Even though selfies are thought to be lighthearted in nature, taking them can be dangerous.
Between October, 2011 and November, 2017, 259 deaths due to dangerous actions while taking selfies were reported.1
A selfie-related death is defined as any accidental death that occurs while doing self-photography or taking selfies.1
Demographics of selfie-related deaths
While people of all ages take selfies, millennials are notorious for taking them.
Hence, it may not surprise you that the mean age of people who have died after putting themselves in dangerous situations trying to capture selfies is 22.94 years-old.1
Overall, the total number of casualties and incidents is high for the 10-19 and 20-29 age groups, with incidents being highest for the latter.1 That number decreases as the age range goes up.1
Millennials are currently on track to take an average of 25,000 selfies in a lifetime.6
In general, 72.5% of deaths that have occurred, due to actions being undertaken to get a selfie, with men and 27.5% with women — the highest number of incidents taking place in India, the United States, and Russia.5
Topmost reasons of death caused by selfies
If you're thinking about taking a selfie, it's important to be aware of actions that could potentially lead to death.
Drowning is the top cause of selfie-related deaths. These types of deaths have primarily occurred due to being washed away by waves on the beach, boats capsizing while rowing, and clicking selfies on shore while not knowing how to swim.1
Behind drowning, transport and falls are cited as the other main causes of selfie-related deaths.1
Examples of selfie-related deaths
No one is exempt from the danger behind selfies.
For example, travel bloggers Meenakshi Morthy and Vishnu Visnawath fell to their deaths taking a selfie at Yosemite National Park. Additionally, three YouTubers plummeted to their deaths at a waterfall near Squamish, British Columbia.4
The influence of selfies
Technology plays a large role in the influence behind selfies. With the rise of social media, selfies have been taken to a whole other level.
So, what motivates us to take selfies in the first place?
First and foremost, they're a way of seeking attention and gaining notoriety for partaking in dangerous behavior.6 For example, people will "do it for the gram," which means consciously taking a risk to get the perfect picture to share with their followers. It is also referred to as doing it for "clout," which is another way of garnering attention.
An additional factor behind the influence of selfies is self-confidence. Taking a selfie may increase the self-confidence of those who engage in this behavior.6 It's seen as a method of validation, so the more engagement one gets from their selfie, the more valued they feel.
Other reasons behind the influence of selfies include social competition, subjective conformity, and environmental enhancement.6
Whatever the motivation behind a selfie may be, it's important to be aware of the potential dangers that come with taking one.
Prevention
With all of the potential dangers, is there anything being done to help prevent selfie-related deaths?
The answer is yes.
For instance, the U.S. National Library of Medicine has encouraged "no selfie zones" should be declared at tourist places, such as bodies of water, mountain peaks, and tall buildings to decrease the incidents of selfie-related deaths.1
Additionally, the U.S. Forest Service has warned against bear selfies,3 Yellowstone National Park has created a selfie safety pledge,3 Russia has published a safety selfie brochure,3 and the Delaware DMV has created safe selfie zones.3
Selfies have become so commonplace, we often forget about our surroundings.2
With safety measures intact, people can be reminded of their surroundings and encouraged to take the measures needed to help ensure their safety.
Sources:
1. Journal of Family Medicine and Primary Care, Selfies: A Boon or Bane?, 2018,
https://www.ncbi.nlm.nih.gov/pmc/articles/PMC6131996/
2. News.yahoo.com, Why Are People Willing to Risk Death for a Selfie?, 2019,
https://news.yahoo.com/deaths-from-selfies-why-do-people-take-the-risk-154821711.html
3. Npr.org, Hundreds Have Died in Selfie-Related Deaths since 2011, 2019,
https://www.npr.org/2019/05/06/720800572/hundreds-have-died-in-selfie-related-deaths-since-2011
4. Outsideonline.com, Cause of Death: Selfie, 2019,
https://www.outsideonline.com/2393419/selfie-deaths
5. PubMed.gov, Media-Based Clinical Research on Selfie-Related Injuries and Deaths, 2018,
https://www.ncbi.nlm.nih.gov/pubmed/29569684
6. Usatoday.com, Perfect Selfies Are All Over Facebook, Instagram, and Snapchat. They're Killing Us, 2019,
https://www.usatoday.com/story/tech/2019/05/22/why-you-take-selfies-and-how-its-dangerous/3691366002/
Join The Globe Life Family of Companies With Over 16.8 Million Policies In Force
Globe Life's values have remained the same since our roots began in 1900.