$

1

*

Buys

$

100

,

000
Globe Life Insurance
Get FREE Life Insurance Information
Or call for more information: 1-800-742-6787

Or call for more information
1-800-742-6787
Choose Your Coverage:
$30,000
$50,000
$100,000
No Medical Exam
Simple Application

Free Quote—Apply in Minutes
No Waiting Period
Full Coverage The First Day
Fast Approval Process
Monthly Rates as low as:
$3.49 for Adults
$2.17 for Children or Grandchildren
A New Year's Resolution You Can Keep: Buy Life Insurance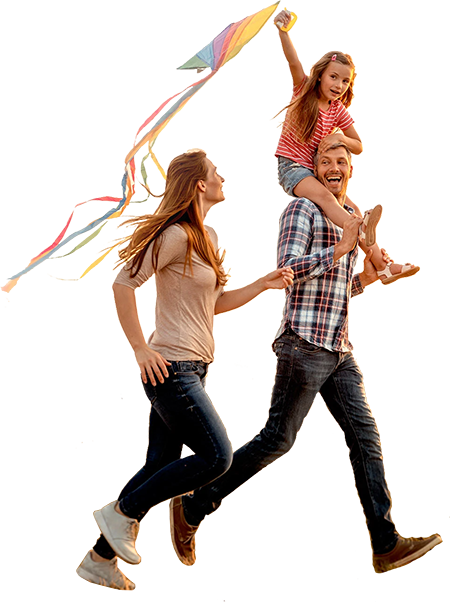 By

Stacy Williams

•
January 13, 2021
"Drop 10 pounds," "Eat vegetables at every meal," "Intermittent fast for three weeks," — there is something about the New Year that brings a fresh start and inspiring energy to all those who are looking to add more change and growth into their lives.
While many have found short-term and long-term success from their New Year resolutions, a secure and long-term plan that you can count on for many years to come is something you wouldn't expect to say when discussing your resolution: "plan for the future by getting life insurance."
Life insurance doesn't necessarily have the reputation of being a pleasurable experience, so it's no surprise it falls to the bottom of the to-do list. Contrary to popular belief, not only is life insurance a vital part of your long-term financial plan, but purchasing it could also be a rewarding and enjoyable experience.
Feel Empowered by Your Experience
You know the feeling you get after paying a bill? Dig past the "great, there goes $115" and think about how it feels to be able to provide for yourself and your loved ones — that feeling of accountability, security, and empowerment can also be experienced after purchasing life insurance.
In a nutshell, life insurance can help provide a plan for the future so you can focus on today.
Life insurance isn't a one-size-fits-all solution. Each household is different, so your coverage is very much tailored to your specific needs. Let's go over three reasons life insurance is a New Year's resolution you can count on.
Your final wishes are handled
Funerals help us celebrate life, give testimony to our loved ones, and recognize life is precious. Coping with loss and planning a funeral at the same time is difficult. For those on a budget, that inevitability could be a cost curveball, making this process even more difficult.

Life insurance is designed to help with some final expenses and can be put in place decades before your loved ones even have to think about the funeral process. This can include burial, cremation, arrangement and planning services, etc.

Buying life insurance now can help empower your final wishes and can leave your loved ones with everything they need to mourn in peace.
Your loved ones have enough money
Life insurance is especially attractive to couples who just welcomed a baby. It doesn't take long before parents realize how much they rely on each other to support the child, physically, emotionally, and financially.

Life insurance can be used to supplement lost income for your family in case you pass away unexpectedly. Think about who pays the rent/mortgage and electric — would your partner be able to pay for these basic needs if he/she didn't have your income to help?

It's really important to ensure you're making a thorough analysis of your family's needs before deciding how much coverage to buy. Too much can leave your pockets light now, but too little can leave your family's pockets light later. There are many places and ways to buy life insurance, but it may be worth contacting a licensed insurance agent before deciding what coverage and for how much.
Your kids can go to college
Depending on what type of life insurance policy you purchase, there is a feature called cash value. Cash value is essentially accumulated from your premiums and put into an account that can be accessed later on, after certain terms and conditions have been met.

Cash value can be a reliable feature for those who are looking to have a cushion 10 to 20 years down line. Depending on the policy and its terms and conditions, a cash value benefit can be used to help send your child to college or any other post-high school higher education.

There are definitely many college investment services parents can look into, but life insurance with a cash value is a good way to hit two birds with one stone, so to speak. You're planning for the unexpected, but still ensuring your child has the opportunity to do whatever they want.

To wrap it all up, there are unlimited opportunities to grow yourself throughout the year. If you're looking to refine your financial education, find more security for your family, or just give yourself peace knowing the unexpected is already planned for, consider exploring life insurance.
Join 4.3 Million Current Globe Life Policyholders
Globe Life's values have remained the same since our roots began in 1900.