$

1

*

Buys

$

100

,

000
Globe Life Insurance
Get FREE Life Insurance Information
Or call for more information: 1-800-742-6787

Or call for more information
1-800-742-6787
Choose Your Coverage:
$30,000
$50,000
$100,000
No Medical Exam
Simple Application

Free Quote—Apply in Minutes
No Waiting Period
Full Coverage The First Day
Fast Approval Process
Monthly Rates as low as:
$3.49 for Adults
$2.17 for Children or Grandchildren
What is Mortgage Protection Insurance?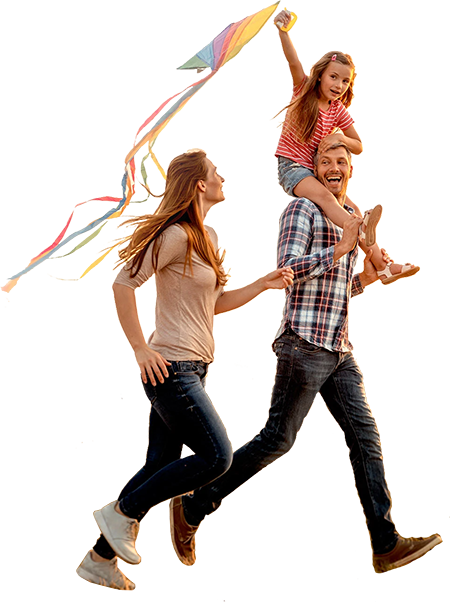 By

Mike Elman

•
April 21, 2021

When you purchase a home, you'll most likely have a mortgage along with it. Mortgages usually last about 30 years (though there are shorter options), which leaves you responsible for a monthly payment for a long period of time.1
Life Insurance When You Have a Mortgage
When making preparations for the future, people often purchase life insurance to help protect their loved ones in the event of their passing. When someone has a mortgage, a specific type of insurance they may consider is Mortgage Protection Insurance. This type of insurance is purchased to pay off the balance of a mortgage in case the insured dies, primarily so their family can stay in the home.
How Mortgage Protection Insurance Works
Unlike traditional life insurance that has a constant benefit amount, Mortgage Protection Insurance has a benefit that usually decreases as the mortgage balance goes down over time. The premium amount typically remains constant.2
Instead of the benefit going to a traditional beneficiary (like a spouse or other loved one), the benefit usually goes to the mortgage lender specifically to pay off the remainder of the mortgage.
MPI vs. PMI
Mortgage Protection Insurance (MPI) is a voluntary insurance that the insured may choose to purchase to pay the lender in case they die before the mortgage is paid off. MPI should not be confused with Private Mortgage Insurance (PMI), which is not voluntary. When you take out a conventional mortgage loan without putting down 20 percent, some lenders might require you to get PMI. This pays the lender if you stop making payments and is not designed to protect you.2
Key Takeaway
Mortgage Protection Insurance usually has a decreasing benefit amount that decreases as the mortgage balance goes down. The benefit goes to the mortgage lender.
If you want to know if Mortgage Protection Insurance is right for you, contact a financial advisor. If you want to know more about Mortgage Protection Insurance, contact a licensed insurance agent.
Sources:
1.
Marketplace
, "Why do we have a 30-year mortgage, anyway?," 2018
2.
Forbes
, "The Keys to Mortgage Life Insurance," 2020
Join 4.3 Million Current Globe Life Policyholders
Globe Life's values have remained the same since our roots began in 1900.