$

1

*

Buys

$

100

,

000
Globe Life Insurance
Get FREE Life Insurance Information
Or call for more information: 1-800-742-6787

Or call for more information
1-800-742-6787
Choose Your Coverage:
$30,000
$50,000
$100,000
No Medical Exam
Simple Application

Free Quote—Apply in Minutes
No Waiting Period
Full Coverage The First Day
Fast Approval Process
Monthly Rates as low as:
$3.49 for Adults
$2.17 for Children or Grandchildren
Advantages and Disadvantages of Getting Life Insurance without a Medical Exam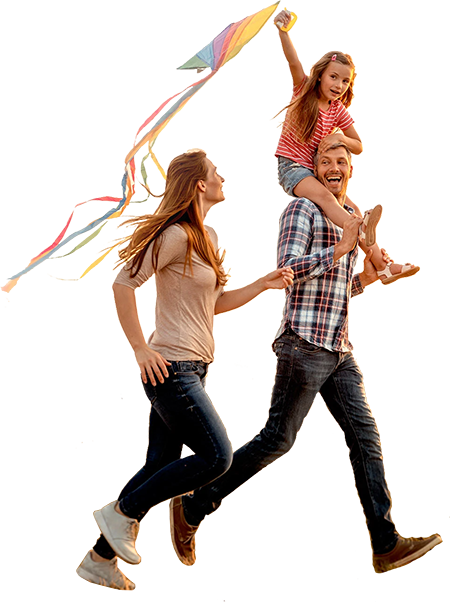 By

Stacy Williams

•
August 26, 2020
Life insurance helps form the foundation of a well-structured long-term financial plan. Most of us wouldn't intentionally place our loved ones in a position of financial uncertainty; life insurance is a way to provide financially for them when you are no longer there to care for them.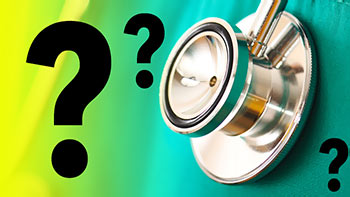 Why Life Insurance is Important
Although each family is different, the financial needs they face upon the passing of a breadwinner are quite similar:
Final Expenses
Once all funeral-related costs are factored in, the typical traditional funeral service will cost the average family $8,000-$10,000.1 This does not factor in any debt you may have accrued, such as outstanding medical expenses, credit card balances, car payment, business loans, etc.
Income Replacement
It won't be long after your passing that your family will be faced with the day-to-day living expenses that your income would have covered: food, utilities, etc.
Mortgage
This is a big one. If you aren't there, will your family be able to afford to stay in the home you worked so hard to provide for them?
Education
Whether a good education for your children is far in the future or closer at hand, what happens to those dreams when you are no longer there?
Why People Procrastinate Buying Life Insurance
With all these great reasons to have the protection life insurance can provide, why do people procrastinate or, sadly, not purchase it at all?
Perceived cost — The irony in this is that the median "guess" people gave for how much life insurance costs was more than three times the actual cost!2
They think they don't need life insurance. They decide to put off buying it until they feel they do need it; for example, when they get married or when they have a child.3
These two reasons are actually related because the result of not buying now as opposed to later is the same: the longer you delay, the more expensive it will be. This is because the main determiners of how much life insurance costs are your age and the state of your health. Your age, well, it's just a number on a chart. Your health is not.
Factors to Consider When Buying No Medical Exam Life Insurance
Insurance Companies Need Information
When applying for life insurance, you will, at the very least, need to answer direct questions about your health history, current health, and lifestyle, but in some cases, you may also be required to have some sort of medical exam. This may hold some people back from trying to get an insurance policy or have them looking for one that won't make them have a physical exam.
Life insurance companies need to gather information about you in order to assess the risk they are taking on. That information helps them calculate the rate they will charge you. Requiring a medical exam can confirm the information provided on the application, or reveal health issues that applicants aren't aware they have or might not have disclosed.4
There are plenty of reasons people may not want to have a medical exam, including the inconvenience of the process, fear of doctors (and those pesky needles), and fear of being rejected because of a pre-existing condition.5
So, yes, you may be able to get a no-exam policy that is more convenient and may allow you to get your application approved faster...but it'll cost you in a couple of ways.
No Medical Exam Policies Can Have Higher Premiums
Typically, life insurance policies not requiring medical exams may come at a higher price because the insurer doesn't have the full picture when it comes to calculating your life span.5
No Medical Exam Policies May Have a Waiting Period for Coverage
An insurer can pull from the medical records you already have and look to see if you have any violations on your driving record but without the solid answers from a physical exam, they will sometimes impose a waiting period for coverage to begin. This makes companies more comfortable knowing you didn't apply because you had recent health issues come up. An insurer may also have a waiting period to pay out benefits.5
No Medical Exam Policies May Have Limits on Coverage Amount
A life insurance policy that doesn't require a medical exam may limit your coverage amount. Again, it's all about the risk to the insurer.
Depending on your situation, applying for the convenience of a life insurance policy without taking a medical exam may be a good option. It's more convenient for you and potentially a faster approval process than having to wait for the results of the medical exam. Just remember that you may have waiting periods for coverage to start and for benefits to pay out. Your premiums will also be higher.
Which is the better option for you? Discuss it with your family and talk to a licensed life insurance agent to help you way the pros and cons.
Sources:
1. Parting, How Much Does the Average Funeral Cost? (May 26, 2020),
https://www.parting.com/blog/how-much-does-the-average-funeral-cost/
2. Life Happens, 2019 Insurance Barometer Study: Nearly Half of Americans More Likely to Buy Simplified Underwritten Life Insurance (May 26, 2020),
https://lifehappens.org/press-releases/2019-insurance-barometer-study-nearly-half-of-americans-more-likely-to-buy-simplified-underwritten-life-insurance/
3. Life Happens, 6 Reasons People Don't Buy Life Insurance (and Why They're Wrong) (May 26, 2020),
https://lifehappens.org/blog/6-reasons-people-dont-buy-life-insurance-and-why-theyre-wrong/
4. Forbes, How No-Exam Life Insurance Works (May 26, 2020),
https://www.forbes.com/advisor/life-insurance/no-exam/
5. Dave Ramsey, Should You Get No Medical Exam Life Insurance? (May 26, 2020),
https://www.daveramsey.com/blog/life-insurance-no-medical-exam
Join 4.3 Million Current Globe Life Policyholders
Globe Life's values have remained the same since our roots began in 1900.