$

1

*

Buys

$

100

,

000
Globe Life Insurance
Get My FREE Quote — Apply In Minutes
Choose Your Coverage:
$30,000
$50,000
$100,000
$5,000, $10,000, $20,000, $30,000, $50,000, $100,000


No Medical Exam —
Simple Application

No Medical Exam—Simple Application

Free Quote—Apply Online


No Waiting Period
Full Coverage The First Day
Fast Approval Process
Full Coverage The First Day—Fast Approval Process

Monthly Rates as low as:
$3.49 for Adults
$2.17 for Children or Grandchildren
The Difference Between Power Of Attorney And A Living Will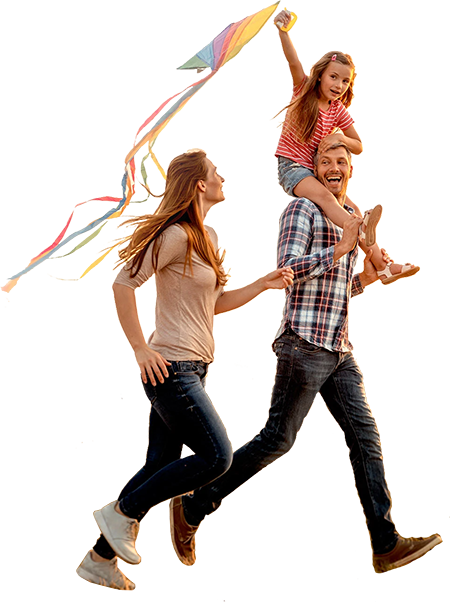 $

1

*

Buys

$

100

,

000
Globe Life Insurance for Adults or Children



No Medical Exam
Simple Application

No Medical Exam—Simple Application

Free Quote—Apply in Minutes


No Waiting Period
Full Coverage The First Day
Fast Approval Process
Full Coverage The First Day—Fast Approval Process

Monthly Rates as low as:
$3.49 for Adults
$2.17 for Children or Grandchildren


By

Mike Elman

•
April 06, 2016
There comes a time for every senior when it's necessary to plan for things like final expenses or for younger adults to help their loved ones with final planning. It is important to know what choices to make that will give you and your family members peace of mind. Making those plans now and choosing the right legal documents will ensure that your wishes are carried out even if you are no longer able to make important decisions regarding your estate or your healthcare.
One of the basic legal documents that you may be interested in obtaining is called a power of attorney, also called POA. A power of attorney is a document that states who is legally allowed to make decisions if a person is no longer able to act on their own behalf. The document can allow the appointed person to handle financial matters like paying bills, signing checks, banking, or managing a business or investments. There is more than one type of POA, including both financial and medical.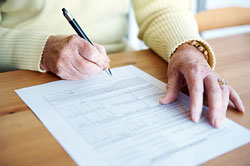 A medical POA gives a trustworthy family member or friend (the agent) the ability to make healthcare decisions about a person's care if they are unable to do so. A financial POA gives the agent the ability to make financial decisions for a person (the principal) if they are unable to do so.
The power of attorney may be special (or limited) or general or temporary. A special power of attorney is one that is limited to a specified act or type of act. A general power of attorney is one that allows the agent to make all personal and business decisions. A temporary power of attorney is one with a limited time frame. If ever required, a durable power of attorney can be revoked or changed as long as the principal is still mentally competent to act.
Under common law, a power of attorney becomes ineffective if its principal dies or becomes "incapacitated," meaning unable to grant such a power, because of physical injury or mental illness. The principal can specify, however, that the power of attorney will continue to be effective even if they become incapacitated. This type of power of attorney is called "power of attorney with durable provisions". Under a durable power of attorney, the agent has the authority of the attorney to act and/or make decisions on behalf of the principal until the principal's death.
In some areas, a durable power of attorney can also be a "healthcare power of attorney." This particular kind gives the attorney the authority to make healthcare decisions for the principal, including terminating care and life support. The principal can typically modify or restrict the powers of the agent to make end-of-life decisions. In many jurisdictions a health power of attorney is also referred to as a "health care proxy" and sometimes the two terms are used interchangeably.
Families should prepare these legal documents long before they are needed. At the time of the signing, the senior establishing a power of attorney must be capable of making the decision. For example, people in late stages of Alzheimer's disease may not be able to appoint a POA.
If you're helping a senior family member with their estate planning or even doing your own, you can also consider a living will. It can give guidance to family members and healthcare professionals if a person can't express their wishes on their own anymore. Without a document outlining those wishes, family members and doctors are often left to guess what a person would prefer for medical care. This could end up in disputes and even courtroom battles.
A living will should not be confused with the wills used to leave property after someone's death. A living will, also called a directive or advance directive, is a document that lets people state their wishes for end-of-life care, in case they become unable to communicate their wishes later on. It has no power after someone dies.
Many states have forms for advance directives, allowing residents to state their wishes in as much or as little detail as they'd like. For example, it's common to direct that care to decrease pain and suffering should always be administered, but that certain extraordinary measures, like resuscitation not be used.
To be valid, a living will must meet state requirements regarding notarization or witnesses. A living will can be revoked at any time. The document can take effect as soon as it's signed, or only when it's determined that the person can no longer communicate their wishes about treatment.
The living wills are often used in conjunction with the durable power of attorney (DPOA) for healthcare. In some states both documents are combined into one. A DPOA appoints someone to carry out the wishes about end-of-life treatment that are written down in a living will or a medical directive.
Any authority granted by a living will ends when the person who made the document dies, with the single exception that some living wills or powers of attorney give healthcare agents the power to make decisions very soon after death.
Join The Globe Life Family of Companies With Over 16.8 Million Policies In Force
Globe Life's values have remained the same since our roots began in 1900.