$

1

*

Buys

$

100

,

000
Globe Life Insurance
Get FREE Life Insurance Information
Or call for more information: 1-800-742-6787

Or call for more information
1-800-742-6787
Choose Your Coverage:
$30,000
$50,000
$100,000
No Medical Exam
Simple Application

Free Quote—Apply in Minutes
No Waiting Period
Full Coverage The First Day
Fast Approval Process
Monthly Rates as low as:
$3.49 for Adults
$2.17 for Children or Grandchildren
What is Term Life Insurance?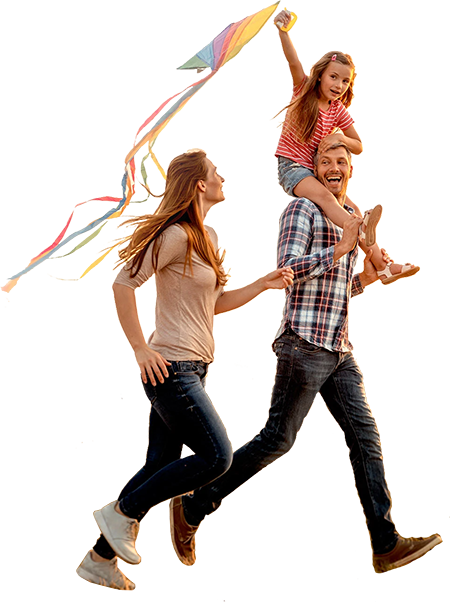 Term life insurance is considered pure insurance protection, and as the original form of insurance, it doesn't build cash value. The reason for developing this type of insurance was so that people on a limited budget could get thousands of dollars in protection. As a result, a term policy can provide people with the affordable security of knowing their family's lifestyle and goals will not have to change in the event the insured person dies.
Since many people want insurance to replace income upon the death of the breadwinner, they want to have enough insurance to cover the outstanding balance on debts, pay future college tuition for children, and provide extra cash reserve protection during the child-raising years. However, not everyone can afford whole life insurance premiums. In fact, studies shows that over 25 percent of American households lack any member with life insurance.
Of the many different types of life insurance, a reasonable option is term life insurance, which provides coverage for a specific amount of time, known as the term. This type of insurance is generally regarded as the most affordable and cost-effective, offering pure protection. Consumers can purchase enough life insurance to meet their needs.
Term life insurance can be less expensive than a whole life or variable life insurance policy because the policy may expire without the company ever paying out any benefits. With term life insurance, if the insured dies during the policy term, the beneficiary would receive a death benefit equal to the face value of the policy. If the insured does not die during the policy term, the beneficiary would not receive anything, and the coverage simply ends. Also, some consumers prefer to invest the monetary premium difference in term life vs whole life or variable life in a tax-deferred investment of their own choosing.
In short, with term insurance, the consumer is paying for the peace of mind of having temporary insurance coverage for a relatively small initial premium.
Join 4.3 Million Current Globe Life Policyholders
Globe Life's values have remained the same since our roots began in 1900.