$

1

*

Buys

$

100

,

000
Globe Life Insurance
Get FREE Life Insurance Information
Or call for more information: 1-800-742-6787

Or call for more information
1-800-742-6787
Choose Your Coverage:
$30,000
$50,000
$100,000
No Medical Exam
Simple Application

Free Quote—Apply in Minutes
No Waiting Period
Full Coverage The First Day
Fast Approval Process
Monthly Rates as low as:
$3.49 for Adults
$2.17 for Children or Grandchildren
Why You Should Look Into Term Life Insurance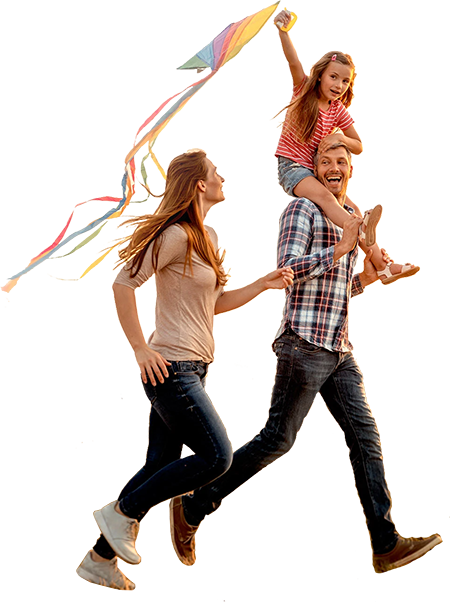 Life insurance is very important, especially if you have a family. Having a life insurance policy in place is a wise and responsible decision, but it can be a difficult one to consider. No one wants to think about the consequences surrounding death. However, it's important to make sure you do have life insurance in place to help cover costs and protect your family.
Life insurance can help cover the costs of funerals and final expenses. This is extremely important because lacking adequate life insurance can add more grief and burden on your family. Having a life insurance policy will help ease the financial burden on your loved ones when you die.
The right policy for you and your family can provide a sense of security and peace of mind. Securing a policy when you start a family, buy a home, get married or retire can provide assurance and confidence to you and your loved ones.
Term life insurance may be a good option for you, especially if you are concerned about the cost of life insurance. Far too many people avoid buying life insurance because they fear high costs.
However, this may be an unnecessary concern. Term life insurance can be one of the most affordable options available. Term life insurance means that you pay a premium that covers a certain period of time.
If you are looking into purchasing a life insurance policy, you most likely have already decided that life insurance is important to you.
No matter what stage of life you are in, life insurance can be beneficial. If you are interested in a term life insurance policy, search online for companies that allow you to obtain your policy online or by mail. This will speed up the process and make your buying experience easier.
Ultimately, term life insurance is a good investment for people of any age and can be one the easiest types of life insurance to get.
Join 4.3 Million Current Globe Life Policyholders
Globe Life's values have remained the same since our roots began in 1900.