$

1

*

Buys

$

100

,

000
Globe Life Insurance
Get My FREE Quote — Apply In Minutes
Choose Your Coverage:
$30,000
$50,000
$100,000
$5,000, $10,000, $20,000, $30,000, $50,000, $100,000


No Medical Exam —
Simple Application

No Medical Exam—Simple Application

Free Quote—Apply Online


No Waiting Period
Full Coverage The First Day
Fast Approval Process
Full Coverage The First Day—Fast Approval Process

Monthly Rates as low as:
$3.49 for Adults
$2.17 for Children or Grandchildren
Too Busy to Stay Healthy?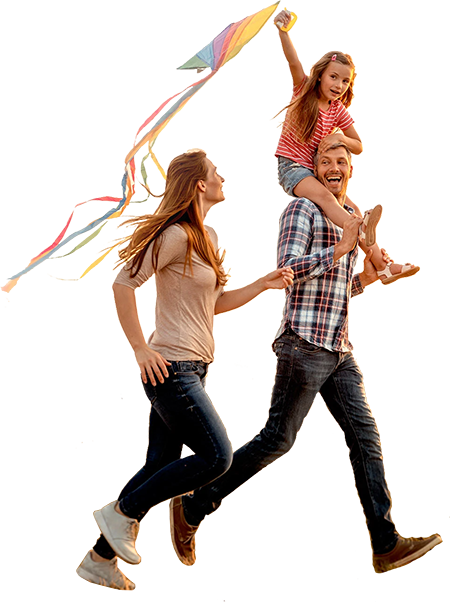 $

1

*

Buys

$

100

,

000
Globe Life Insurance for Adults or Children



No Medical Exam
Simple Application

No Medical Exam—Simple Application

Free Quote—Apply in Minutes


No Waiting Period
Full Coverage The First Day
Fast Approval Process
Full Coverage The First Day—Fast Approval Process

Monthly Rates as low as:
$3.49 for Adults
$2.17 for Children or Grandchildren


By

Mike Elman

•
May 25, 2016
Between work, errands, commutes and all those left curves life throws you, most people don't have much time at the end of the day to invest in their own well-being. But staying healthy is about more than just being able to fit into your favorite jeans and feeling good about your body. It's also about your mental and emotional health.
Unfortunately, when you're crunched for time it's easy to justify skipped workouts, staying up late and quick, not-so-healthy meals. So how do you stay healthy when you're schedule seems jam packed from sunrise to sunset?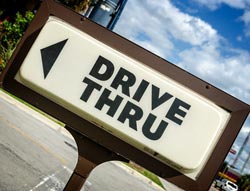 It's not uncommon for the average person to eat one or more meals on the go per day. Unhealthy options are everywhere you look. Fast food restaurants, snack machines and even on-site cafeterias specialize in fattening foods that will leave you crashing and hungry again soon after.
Meanwhile, healthy options seem few and far between. So when its crunch time, it's far too easy to make a poor food choice and regret it later. Set yourself up for success by ensuring that healthy foods are always on hand. Buy fresh fruits, granola bars, dried fruit mixes and other healthy snacks and keep them around so that when you get a craving between meals you aren't tempted to grab a candy bar.
If you're constantly grabbing lunch on the go, cut down on the temptation to feed on fast food by bringing your lunch to work with you. Try not to become dependent on those frozen food section lunch offerings. Most of them, even the "healthy" ones are full of fat and high in sodium. Instead, cook healthy meals the night before and use leftovers for lunches. You can have fun looking up healthy lunch recipes to try out.
Salads are great because they're easy and don't have to be heated, but think beyond lettuce, tomato and dressing. Chicken, tuna, chickpeas and lentils all make excellent and healthy salads that satisfy like a complete meal and are simple and quick to whip up. Sandwiches and wraps also travel great and there are endless healthy varieties to experiment with.
Don't have time to go to the gym? Don't let that be an excuse to not workout. You don't need all of those fancy cardio and weight machines you find at the gym to stay fit. You can get just as good of a workout at home. Some great exercises for building strength that you can do in just minutes a day include body squats, push-ups, lunges, planks, hip raises, crunches and sit-ups.
If you want that extra motivation that comes from being coached while you work out, download some workout apps to your phone. There are numerous free or inexpensive apps for all types of workouts and levels of fitness. Get your cardio from running in or near your own neighborhood. If you can't run close to home, try packing some clothes and hitting the track on your way home from work to save time.
Many Americans spend hours on their daily commutes. You can try to make that time productive. If you commute by public transportation, use that time to study or read or answer emails or whatever you can get done to free up more time later. If you commute by car, talk to coworkers about the possibility of carpooling. On the days you aren't driving you'll be free to work on other things.
If you live fairly close to home and commute alone, consider taking two wheels to work instead of four. Biking instead of driving kills two birds with one stone; you commute and get in a great workout. It also can be a lot less stressful than driving and you'll save money on gas. Even if commuting to work by bike isn't a practical answer for you, you may still be able to sneak workouts in by doing errands on your bike.
Unfortunately, when there aren't enough hours in the day the night is often used to finish up the urgent business that can't wait until tomorrow. Working late on a regular basis, however, can wear you down quickly. Sacrificing sleep may seem like a good trade now, but in the end it doesn't pay off. Going without sleep slows down your metabolism and weakens your immune system. On the other hand, regularly getting enough sleep has many positive effects on your health.
First, regular sleep, around seven hours per night, helps your immune system stay strong so that your body can fight colds and flu more effectively. Regular sleep helps you perform better physically and mentally too. Studies have shown that sleep-deprived people test lower on memory and on hand-eye coordination tests. Don't overcorrect and sleep too much though, as too much sleep can also have negative effects on your health.
No doubt you've heard the phrase "simplify your life" repeated dozens of times in varied contexts. But what exactly does it mean and how can doing so make a positive impact on your life? Living simply will mean different things to different people, but the following definition can help you start to figure out what it means to you. Essentially, learning to simplify means learning to focus on what's most important to you in life and spending the majority of your time on those things. It also means eliminating much of what isn't essential. Think of it as clearing the clutter from your life.
Start out by identifying what is most important to you, then get to work on eliminating as much of the rest as you can. Learning to simplify will eliminate much of the chaos and stress that comes from packed schedules. Focusing on what's most important to you will help you to enjoy a calmer, healthier and more peaceful life.
Globe Life's values have remained the same since our roots began in 1900.