$

1

*

Buys

$

100

,

000
Globe Life Insurance
Get FREE Life Insurance Information
Or call for more information: 1-800-742-6787

Or call for more information
1-800-742-6787
Choose Your Coverage:
$30,000
$50,000
$100,000
No Medical Exam
Simple Application

Free Quote—Apply in Minutes
No Waiting Period
Full Coverage The First Day
Fast Approval Process
Monthly Rates as low as:
$3.49 for Adults
$2.17 for Children or Grandchildren
How To Discuss Life Insurance With Your Spouse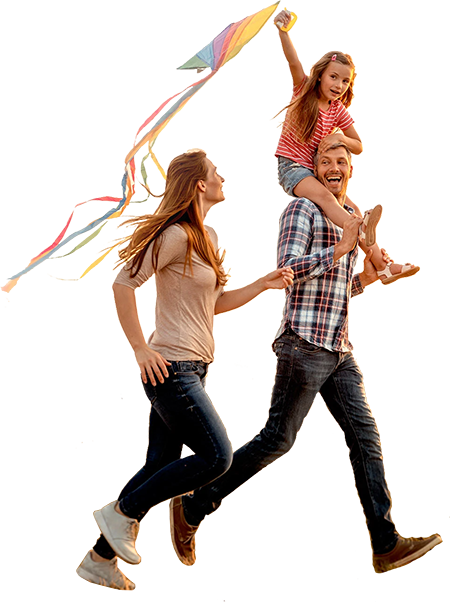 By

Stacy Williams

•
October 25, 2017
How To Discuss Life Insurance With Your Spouse
Whether young or old or somewhere in between, discussing final wishes is never easy. However, if something unexpected ever happens to either you or your spouse, it's important not to leave a financial burden behind.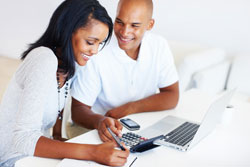 The following are some ways to ease into the conversation about life insurance and the importance of the safety net it can provide for the family ...
Timing is everything. Finding the right moment to talk about life insurance can have an impact on the decision-making process. Sometimes life events like the birth of a child, a birthday and kids going to college can make the need seem greater. The consequences of a family left without financial protection are detrimental, and the cost of taking out life insurance often increases with age. Pointing out the importance of life insurance during specific events may be helpful.
Relax and focus. Set aside a time when you are both relaxed and away from daily stress. A calm, quiet atmosphere can do wonders for a conversation that is necessary and needs focused attention without interruption.
Remember why it's needed. Providing security and protection against financial debt is an important conversation for any family to have. Discussing the need to provide protection for the survivors of the family is essential. Many people are not aware that if the surviving spouse is unable to pay the deceased spouse's debt, creditors have the legal right to pursue legal action. This type of action can be applied to any debt related to a mortgage, a car loan, medical bills or any other outstanding debt. That's why putting a financial safeguard in place like life insurance for each spouse is critical.
Explain the cost. Point out specific costs like the mortgage, child care, college funds and the daily cost of living. Then stress the importance of being able to pay for those expenses should something unexpected happen.
Compare quotes and terms. Compare quotes together from different insurance in order to make the decision easier. The hard work is already done. Simply decide from there which policy best fits your needs. It's also helpful to compare the different types of policies a company offers. You may want to research quotes for term life policies as well as whole life policies. This can give you and your spouse an idea of the cost of both types of policies and how each one may be beneficial.
Join 4.3 Million Current Globe Life Policyholders
Globe Life's values have remained the same since our roots began in 1900.