$

1

*

Buys

$

100

,

000
Globe Life Insurance
Get FREE Life Insurance Information
Or call for more information: 1-800-742-6787

Or call for more information
1-800-742-6787
Choose Your Coverage:
$30,000
$50,000
$100,000
No Medical Exam
Simple Application

Free Quote—Apply in Minutes
No Waiting Period
Full Coverage The First Day
Fast Approval Process
Monthly Rates as low as:
$3.49 for Adults
$2.17 for Children or Grandchildren
5 Scams Seniors Should Watch Out For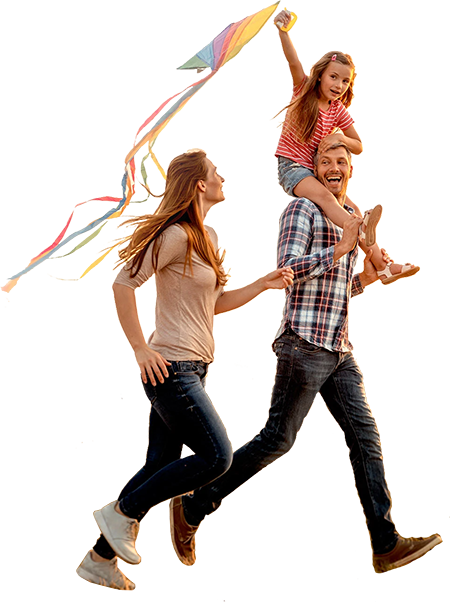 By

Mike Elman

•
July 26, 2013
Scams are everywhere these days and seniors are often considered particularly vulnerable targets for the unscrupulous. The statistics concerning the amount of money seniors lose each year to underhanded schemes are as shocking as they are heartbreaking. It has never been more important to guard yourself against swindlers and no defense is better than knowing what is going on in the world of unethical business practices, so that you can recognize them when you see them.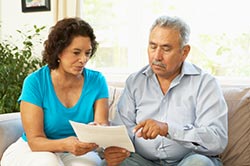 1 – Social Security Scam
Thieves are stealing people's social security payments by collecting their personal information, contacting the social security administration, and having payments re-routed to their own bank accounts.
You can guard against this kind of scam by refusing to divulge personal information in emails or over the phone. Banks, credit card companies and the social security administration remind us frequently that they will never ask for such vital personal information over the phone.
2 – Something for Nothing Scams
Sweepstakes offers and lottery prizes are common scams. You might also receive a letter in the mail that says you're owed money from an over-payment on a mortgage that you no longer hold, or payment from a recently discovered bank account whose owner named you as beneficiary. These scammers are especially dangerous, as they may have a little bit of your personal information, like an old address, that makes their offer seem more genuine. It's important to remember that, if you were the beneficiary of a bank account or mortgage overpayment, you would be contacted by an attorney or the bank and they would need to meet with you face to face.
3 – Home Repair Scams
At one time, most people were honest and a gentleman's agreement meant something. Those were the times seniors grew up and matured in, so many still place their faith in the value of a verbal understanding. But things are a little different now. Irreverent individuals have found they can take advantage of those with a trusting disposition. The home repair business is an industry that is particularly fraught with scammers like these. Someone comes along and tells you that he can do a big home repair job for a very reasonable rate – all he needs is a down payment and you can pay the rest upon completion of the job. That sounds good, so you give him the down payment – and then you never see him again. Be sure to check out anyone you think about hiring with the Better Business Bureau and ask for recommendations from former customers.
4 – A Friend in Need Scam
This is a particularly heartless scam that plays on the good nature of the intended victim. Someone will call or email pretending to be a friend or relative in need and ask to have money wired to them. If these requests come through your email, delete them. If you get a caller on the phone, question them to be sure that they really are, or represent, the person they claim to be representing. And don't be surprised when they suddenly hang up.
5 – Pyramid Schemes
Countless people, seniors included, have lost very large sums of money, sometimes their entire retirement portfolio, to pyramid schemes. Sometimes these schemes are put to them by personal friends, co-workers or church members that they know and trust. It's another get-rich-fast temptation and, as such, should be avoided. If these kinds of deals worked, we would all be rich.
So be alert, be suspicious and guard your personal details. Show scammers that seniors are not pushovers!
Join 4.3 Million Current Globe Life Policyholders
Globe Life's values have remained the same since our roots began in 1900.