$

1

*

Buys

$

100

,

000
Globe Life Insurance
Get FREE Life Insurance Information
Or call for more information: 1-800-742-6787

Or call for more information
1-800-742-6787
Choose Your Coverage:
$30,000
$50,000
$100,000
No Medical Exam
Simple Application

Free Quote—Apply in Minutes
No Waiting Period
Full Coverage The First Day
Fast Approval Process
Monthly Rates as low as:
$3.49 for Adults
$2.17 for Children or Grandchildren
Helpful Tips for Adjusting to an Empty Nest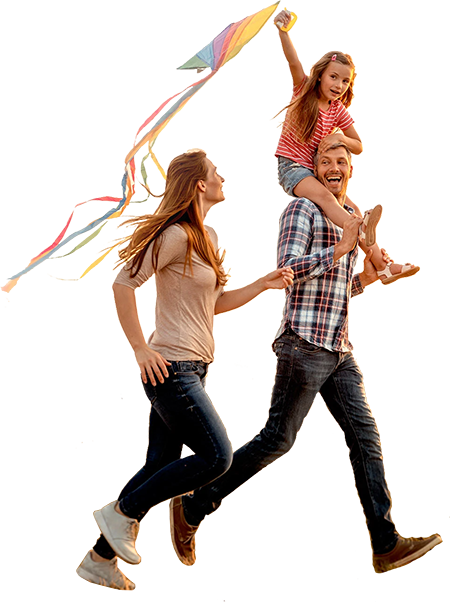 By

Lucille Reed

•
August 12, 2012
Are you having trouble adjusting to having an empty nest? After eighteen or more years of being there for your kids, caring for their needs on a daily basis, and putting their wants first, it can be difficult to adjust to them leaving home. Many parents struggle with readjusting their relationships with their children once those children become adults. Letting go of control can be difficult. So too can adjusting to living alone again. Whether you are a single parent or married, these five helpful tips can help you make the most of your empty nest:
1. Prepare Yourself
Don't wait until the day you drop your daughter off at college to admit that she's all grown up. Even if you don't want to think about your babies leaving home, you do need to mentally prepare yourself for when the time does come. Remind yourself of all the things you've taught them to prepare for success as adults. Know that your kids' leaving home doesn't mean your family won't be close anymore. Instead, think of all of the new family traditions you'll develop as your kids start their own households.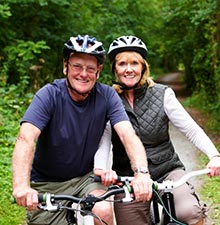 2. Enjoy Your Freedom
Many empty nesters have a hard time adjusting for one simple reason: they feel guilty enjoying their new-found freedom. You've spend decades putting yourself second to the needs of your kids. So there's no reason to feel guilty about enjoying your free time now! Resume some of the hobbies and interests you had before you wore the mommy or daddy hat 24-7. No doubt your kids will be glad to learn that you're making the most of this new phase in your life.
3. Start a New Hobby
Remember how you always wanted to learn to play the guitar, or to paint with water-colors, or to grow organic fruits and vegetables? Well now is your chance! As parents of grown children you've no doubt spent many hours running kids to and from soccer practice, ballet and music lessons, and other activities. Now it's your turn to follow your heart and throw yourself full force into whatever it is that interests you. So get out there and follow your passions.
4. Befriend Other Empty Nesters
Do you have friends or acquaintances that have also recently become empty nesters? If so, then there's no one better to understand what you're currently going through. Make plans to meet up for conversations and companionship. Now that you've got more time to spend on your friendships, plan fun things to do to take your minds off of your anxieties. Even better, make new friends with those who've already adjusted to empty nest-hood and let their advice and understanding help you adjust too.
5. Relax, You're Still a Parent
Just because your kids have left home, that doesn't mean they don't need you anymore. Sure, they no longer need you to drive them to school and extracurricular activities, give them an allowance, or tuck them in at night. But your children will need you to be their parent for the rest of their lives. The parent-child relationship can be very fulfilling as you learn to relate to your adult son or daughter in an entirely new way. So don't allow your "empty nest syndrome" to strip you of feeling like you're still a parent.
Remember, you're not the only parent who's ever struggled with uncertainty of how to cope with your kids leaving home. Just like an end of any phase in life, becoming an empty nester means adjusting to new circumstances. But it also means opening the door to a new phase of your life full of new possibilities and experiences.
Join 4.3 Million Current Globe Life Policyholders
Globe Life's values have remained the same since our roots began in 1900.