$

1

*

Buys

$

100

,

000
Globe Life Insurance
Get FREE Life Insurance Information
Or call for more information: 1-800-742-6787

Or call for more information
1-800-742-6787
Choose Your Coverage:
$30,000
$50,000
$100,000
No Medical Exam
Simple Application

Free Quote—Apply in Minutes
No Waiting Period
Full Coverage The First Day
Fast Approval Process
Monthly Rates as low as:
$3.49 for Adults
$2.17 for Children or Grandchildren
Why Seniors Need The Flu And Pneumonia Vaccines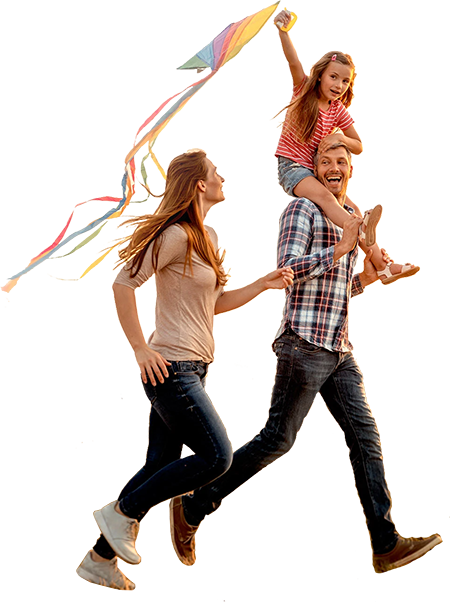 By

Stacy Williams

•
January 18, 2017
According to the U.S. Centers for Disease Control and Prevention (CDC), flu and pneumonia rank seventh on the list of leading causes of death among seniors 65 and older. Seniors are more likely to die from the flu than from a car accident. In fact, ninety percent of flu deaths each year worldwide occur in people age 65 and older.
As people age, they become more vulnerable to contracting illnesses, due to their suppressed immune systems. The CDC also indicates pneumonia causes about 54,000 deaths annually. In addition, studies show that at least 45,000 adults die annually from complications due to diseases that could have been prevented with vaccines. For this reason, it is important that seniors protect themselves from the flu with the flu and pneumonia vaccinations.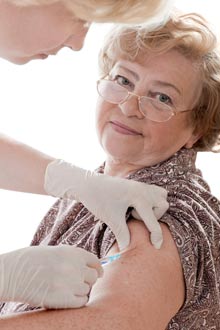 The flu vaccination can be taken annually, while the pneumonia shot is usually only recommended once or twice during adulthood. Although it is still possible to contract the flu or pneumonia, even after getting vaccinated, the symptoms may not be as severe as it would be without the vaccinations.
Experts also note that adults with high risk conditions such as diabetes and heart disease can benefit from the flu and pneumonia vaccinations. The reason why it is so important for people with high risk conditions to get vaccinated is because flu and pneumonia can put a lot of stress on the body. That stress can cause underlying conditions to worsen, therefore, posing a more serious threat.
Pneumonia, an infection of the lungs, can either be mild or severe and even fatal. Unfortunately, many elderly people and caregivers alike are not aware of the serious risk. Pneumonia and the flu viruses are very contagious, especially for seniors living in close quarters such as assisted living centers and nursing facilities. Many nursing facilities and assisted living centers are now requiring staff and residents to get the flu and pneumonia vaccinations.
The following are four very important reasons why seniors should get the pneumonia and flu vaccinations:
Weak Bodies – Seniors are naturally weaker and frailer than younger people. They are not typically able to efficiently expel secretions from their lungs, causing the pneumonia infection to develop. Seniors are also more likely to have an exaggerated response from the flu and pneumonia. This can cause the development of physical health conditions as the immune system tries to battle viruses.
Suppressed Immune Systems – Studies show that as people 65 years and older continue to age, their immune systems become weaker prohibiting them from fighting off viruses. In addition, seniors with a suppressed immune system due to cancer treatment, long-term steroid use, bone marrow or organ transplant, can be more susceptible to developing pneumonia or getting the flu.
Medical Conditions – Many seniors suffer from different health conditions that can put them at a greater risk for contracting pneumonia or the flu. Conditions like asthma, chronic obstructive pulmonary disease (COPD), cystic fibrosis, bronchiectasis and even diabetes or Parkinson's disease can all be factors that affect the likelihood of getting the flu or pneumonia.
Surgical Procedures – Seniors that have undergone surgery can be at greater risk for developing pneumonia. The effects of pain medication after surgical procedures are often the culprit. When people take pain medicine, the drugs may cause them to take shallow breaths, rather than slower, deep breaths, which can result in the lungs filling with mucus and subsequently developing into pneumonia.
Pneumonia or flu symptoms can last for weeks with severe cough, fatigue and hospitalization, even with antibiotics. It's best to do everything possible to prevent seniors from contracting either one. Make sure you discuss with your doctor or healthcare provider before getting either vaccine to determine the best course of action for you.
Join 4.3 Million Current Globe Life Policyholders
Globe Life's values have remained the same since our roots began in 1900.