$

1

*

Buys

$

100

,

000
Globe Life Insurance
Get FREE Life Insurance Information
Or call for more information: 1-800-742-6787

Or call for more information
1-800-742-6787
Choose Your Coverage:
$30,000
$50,000
$100,000
No Medical Exam
Simple Application

Free Quote—Apply in Minutes
No Waiting Period
Full Coverage The First Day
Fast Approval Process
Monthly Rates as low as:
$3.49 for Adults
$2.17 for Children or Grandchildren
How Seniors Should Stock Their Kitchen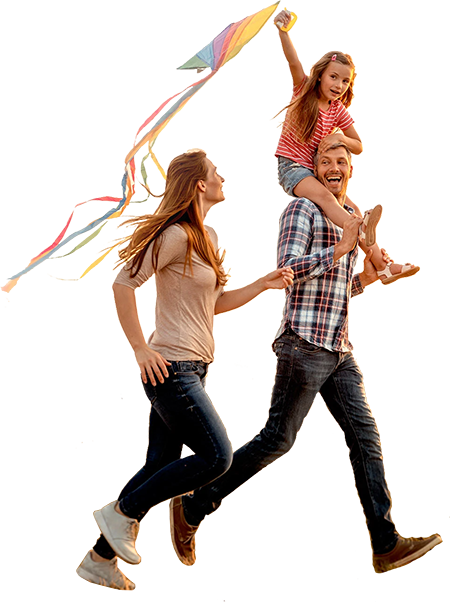 By

Lucille Reed

•
February 15, 2017
One of the best things about being a senior is having more time to visit with friends. However, if visitors have ever caught you without a single thing to offer in the way of refreshments, you probably promised yourself that you wouldn't ever be caught like that again. So how do you avoid being stuck with empty shelves? Stock your pantry with the essentials and make it easy to be prepared.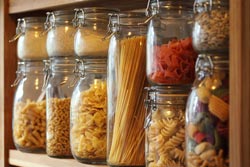 Canned Goods — Keep canned tomatoes and tomato paste on hand. They are handy for a lot of quick and easy recipes, from Italian dishes to casseroles and chili. Chicken, beef or vegetable broth are ingredients used in hundreds of recipes that are also good to have on hand. Canned tuna and chicken are useful as the main ingredient in many casseroles, as are beans for chili and hearty soups. Choose kidney beans, black beans, great northern or cannellini beans.
Bottled Goods — Stock up on peanut butter, red vinegar, extra virgin olive oil and vegetable oil for cooking. A well-stocked pantry will also include backup bottles of mayonnaise, mustard and ketchup.
Dry Goods — If you enjoy baking or making dishes with sauces you should always have all-purpose flour and baking powder stocked, as well as granulated sugar, and cornstarch. If you and your friends are coffee drinkers, be sure to stock up on coffee and tea, and creamer. Also keep pasta and rice on hand, including some quick cooking types.
Spices & Flavorings — Salt and pepper are a staple. You can also keep basil, oregano, parsley, thyme and sage. Cinnamon is useful, as well as vanilla and lemon extracts, which are used in many dessert recipes. It never hurts to have dried mushrooms and onion flakes as backups for recipes.
Boxed Goods — Thinking of the guests you want to be prepared for, take advantage of the boxed mixes you can use to make quick desserts. There are cakes and brownies, cookies and muffins. Just make sure you always have oil and eggs on hand for these mixes.
Cold Storage Items — Part of having a well-equipped pantry is stocking the right items in the refrigerator. Milk is typically important but even non-milk drinkers can store dried milk for recipes. Plain yogurt is useful or as a substitute for sour cream. You should always have eggs on hand, along with some kind of butter or margarine. Parmesan or Romano as well as cheddar cheeses are useful too.

Keep frozen fruits and vegetables, as well as meat that is easy to thaw quickly in your freezer. Examples include ground turkey and beef, or small pieces of fish and cuts of chicken. Vanilla ice cream is also handy as the base for a quick dessert.
If you keep these basics in your kitchen you'll be ready for visits from your family and friends, whether expected or even unexpected.
Join 4.3 Million Current Globe Life Policyholders
Globe Life's values have remained the same since our roots began in 1900.