$

1

*

Buys

$

100

,

000
Globe Life Insurance
Get FREE Life Insurance Information
Or call for more information: 1-800-742-6787

Or call for more information
1-800-742-6787
Choose Your Coverage:
$30,000
$50,000
$100,000
No Medical Exam
Simple Application

Free Quote—Apply in Minutes
No Waiting Period
Full Coverage The First Day
Fast Approval Process
Monthly Rates as low as:
$3.49 for Adults
$2.17 for Children or Grandchildren
Medicare Part B Plus Medigap vs a Medicare Advantage Plan: Which is better?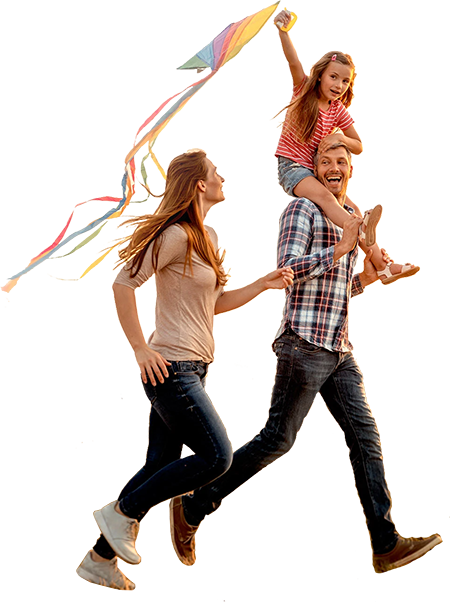 By

Stacy Williams

•
November 20, 2019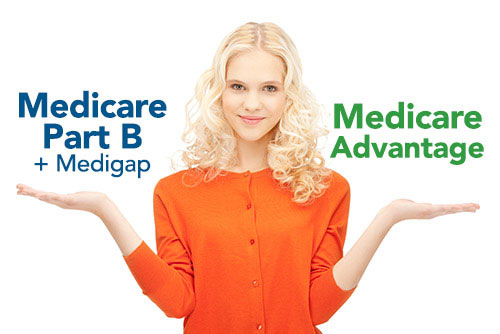 If you're a Senior with Medicare, Original Medicare alone might not be enough. If you're in need of coverage beyond what Original Medicare offers, you generally have the option of getting a Medicare Advantage Plan or buying a Medicare Supplement Plan (also known as Medigap).
What's the Difference between Medicare Advantage and Medigap?
First of all, you can't have both. According to Medicare.gov, "Medigap policies can't work with Medicare Advantage Plans" and "your Medigap policy can't be used to pay your Medicare Advantage Plan copayments, deductibles, and premiums."1
Both Medicare Advantage Plans and Medigap Plans are sold by private companies, but they operate differently.
According to Investopedia, with a Medicare Advantage Health Plan (Medicare Part C), "instead of paying for Parts A, B, and D, a person would enroll through a private insurance company that, in many cases, covers everything provided by Parts A, B, and D and may offer additional services," and "the beneficiary would pay the Medicare Advantage premium along with the Part B premium in most cases."2
Investopedia notes that Medicare Supplement Insurance/Medigap "protects people who buy traditional Medicare against many of the additional costs a patient might pay," and "charges a premium in addition to what the person already pays for Medicare Parts A (many people get this free), B, and D." Choices of Medigap Plans are currently A, B, C, D, F, G, K, L, M, and N (though effective January 1, 2020, Plans C, F, and the High Deductible Plan F will no longer be available to newly eligible Medicare enrollees and will be replaced with other options: Plans D, G, and High Deductible Plan G).
Medicare Advantage Plans are used in place of Original Medicare, while Medigap Plans are used in addition to Original Medicare.
What to Consider When Choosing between Medicare Advantage and Medigap?
According to Forbes, there are several factors to consider when deciding if a Medicare Advantage Plan or a Medigap Policy is best for you, including cost, provider choice, frequency of care, prescription drug coverage, additional coverage, and travel.3 When considering cost, Forbes notes that "Medicare Supplement Insurance plans may come with higher premiums than Medicare Advantage plans but can help pay for a range of out-of-pocket costs you could run into with Original Medicare," and that for both Medicare Advantage Plans and Medigap Policies, cost varies by plan. Forbes also notes that Medigap Policies offer a wider range of doctors and healthcare providers; and that if you visit the doctor frequently, a Medigap Plan that covers more out-of-pocket costs may be beneficial (though you'd pay more up front in your premiums).
How Do I Decide between Medicare Advantage and Medigap?
What it all boils down to are your personal preferences, finances, and medical needs. Depending on your own situation, you need to decide if a Medicare Advantage Plan or a Medigap Policy is better for you. With so many options, you're likely to find one that fits your needs.
If you have questions about Medicare, visit Medicare.gov. If you have questions about purchasing a Medicare Advantage Plan or a Medigap Policy, contact a licensed insurance agent to help you determine what is better suited to you.
Sources:
Join 4.3 Million Current Globe Life Policyholders
Globe Life's values have remained the same since our roots began in 1900.