$

1

*

Buys

$

100

,

000
Globe Life Insurance
Get FREE Life Insurance Information
Or call for more information: 1-800-742-6787

Or call for more information
1-800-742-6787
Choose Your Coverage:
$30,000
$50,000
$100,000
No Medical Exam
Simple Application

Free Quote—Apply in Minutes
No Waiting Period
Full Coverage The First Day
Fast Approval Process
Monthly Rates as low as:
$3.49 for Adults
$2.17 for Children or Grandchildren
Tips for Seniors on How to Stock a Gift Drawer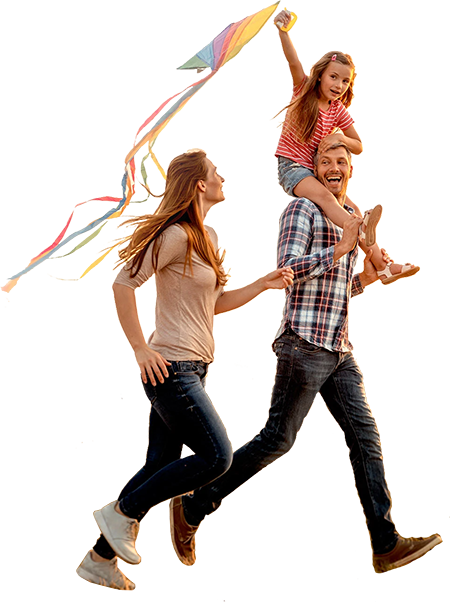 By

Lucille Reed

•
May 27, 2015
If you've ever been caught without a gift for someone on a special occasion, then no doubt you've considered stocking a gift drawer. Unfortunately, with this as so many other situations, we frequently lose our motivation once the crisis passes. It may seem too expensive or difficult to maintain a supply of gifts for all occasions, but it needn't be. You can't be prepared for every eventuality, obviously, and some occasions call for more elaborate preparation, but with a well-thought out gift drawer you can cover yourself for many events.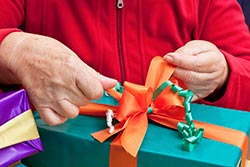 Consider Your Recipients
Most of us know who we are going to be buying gifts for throughout the year, but the idea of a gift drawer is really to stock a number of generic gifts that would be suitable for those unexpected events that pop up, such as a gift exchange at work, a present for a child's teacher, etc. You should consider who each member of your family is likely to need a gift for and have at least one present put aside for each family member's use.
Be Creative on Idea for Gifts
Scented candles, simple picture frames, attractive coaster sets, pretty napkins or placemats, coffee mugs, Christmas tree ornaments, glass vases, lotions, soaps, blank journals, are all gifts that will suit nearly anyone and yet, if carefully chosen, will be appreciated.
Since this is a gift drawer, and the gifts are purchased without a specific recipient in mind, keep things as generic as you can. In other words, go for fragrances that are universally appreciated: lemon or cinnamon, and keep items like picture frames and vases simple so that they will fit in with most decorating schemes: clear glass vases or simple wood or silver frames.
Whenever you see good bargains on items for your gift drawer, purchase several at a time. You can really save money this way.
Get Stylish with Fun Wrapping
Seasonal wrapping paper is always on sale after the holiday passes and can be purchased very cheaply. Colored tissue paper and matching or color coordinated bags make a festive presentation and can be obtained cheaply at discount department or dollar stores any time of year. You should always keep a supply of paper, and/or gift bags on hand, preferably ones that can be used any time of year for any occasion. There is nothing worse than being prepared with a gift and then realizing you have nothing to wrap it in.
Always Have Cards Handy
You can find little gift cards to tuck into presents cheaply and most gift bags come with their own card attached. It is also a good idea to keep cards on hand for different occasions such as sympathy cards, thank you, friendship, or graduation cards. If you have children and they are frequently invited to birthday parties, stock up on kids' birthday cards. Keep the cards generic in content. You will want to shop specifically for special cards for close friends and relatives birthdays, anniversaries, etc.
Once you begin keeping a gift drawer you'll find that you get better at it as time goes by and every time you don't have to rush out to the store to find something at the last minute, you'll thank yourself.
Join 4.3 Million Current Globe Life Policyholders
Globe Life's values have remained the same since our roots began in 1900.