$

1

*

Buys

$

100

,

000
Globe Life Insurance
Get FREE Life Insurance Information
Or call for more information: 1-800-742-6787

Or call for more information
1-800-742-6787
Choose Your Coverage:
$30,000
$50,000
$100,000
No Medical Exam
Simple Application

Free Quote—Apply in Minutes
No Waiting Period
Full Coverage The First Day
Fast Approval Process
Monthly Rates as low as:
$3.49 for Adults
$2.17 for Children or Grandchildren
Reasons Why An Elderly Loved One May Not Be Eating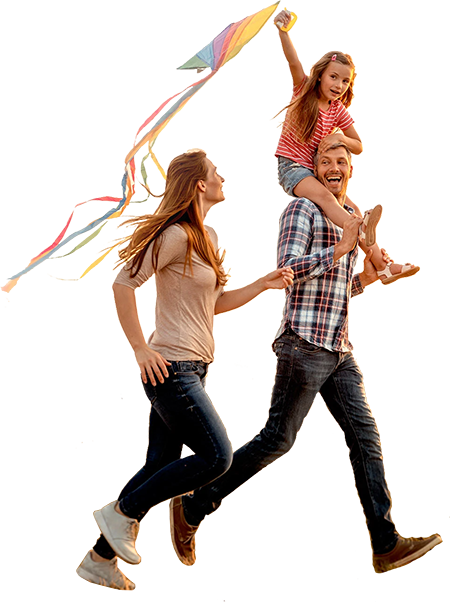 By

Lucille Reed

•
November 02, 2016
Sometimes seniors don't get the proper nutrition they need in order to maintain good health and bone mass. Knowing the reasons why your senior loved one may not be eating properly or getting proper nutrition, may help you address the issue before it becomes serious. The following are some of the reasons why your loved one may not be eating properly.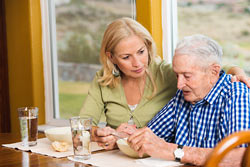 As people age, there is a reduction in the sense of smell and taste. As senses lessen through the aging process, the desire for food can also decrease. If you are the primary caregiver and cook for an elderly love one, it may be helpful to try recipes with herbs and spices that will give food more flavor. Unless they have a dietary restriction that requires bland food, it may be worth trying to cook a less bland meal.
Another factor that may affect your loved ones desire to eat is their vision. Cataracts and other eye conditions that are often common in the elderly may reduce their visual perception of meals offered to them. Therefore, it might be helpful to serve your senior loved one food that is easy to see. You can do this by adding colorful toppings to the meal and using bright colored foods such as multicolored salads, fruits and vegetables.
Medications can also affect sense of taste making people less hungry. You may want to ask their physician if the medications they are taking could be lessoning their appetite or causing them not to be able to taste their food normally. It may be possible that the physician can switch medications to increase their appetite better.
Constipation, which can also be caused by some medications, may also cause a loss in appetite. It can produce a feeling of fullness. Talk to your elderly loved one's physician to see if there is a solution to help with constipation. It may be just a matter of making sure they are drinking plenty of water, eating enough fruits and vegetables and getting the proper amount of fiber in their diet.
Dental problems may also cause a change in eating habits. If a senior's gums hurt from dentures not fitting well or if they are having problems chewing, the result could be a loss in appetite. Talk to the dentist to see if your parent or grandparent is chewing correctly, or if they have dentures, make sure they fit correctly and are not causing pain when eating.
Having company while eating may be helpful in motivating seniors to eat properly. You may want to recruit family members or research senior citizen meal events to help your elderly loved one feel less lonely and make meals more enjoyable.
Taking your senior loved one out to a restaurant can sometimes help break up the daily routine and also make their meal more enjoyable. If you are able to treat them to a meal outside of the house, it will give you a break from the task of having to prepare food, as well as give your loved one a chance to experience different types and tastes of food.
When seniors are living independently, they may not feel motivated to cook and prepare their meals. If they are cooking, they may not be preparing food that is giving them the proper nutrition they need to stay healthy. If you are not able to prepare their meals for them, it may be helpful to check with local community centers to see if there are services available that deliver meals to seniors. There may even be services in your area that delivers frozen foods that can simply be heated up.
If you are not able to come to a solution to improve your elderly loved one's appetite, you may need to seek counsel from their physician to see if there is an alternative. Proper nutrition is important to ensure their physical health is always maintained.
Join 4.3 Million Current Globe Life Policyholders
Globe Life's values have remained the same since our roots began in 1900.