$

1

*

Buys

$

100

,

000
Globe Life Insurance
Get My FREE Quote — Apply In Minutes
Or call for more information
1-800-742-6787
Choose Your Coverage:
$30,000
$50,000
$100,000
$5,000, $10,000, $20,000, $30,000, $50,000, $100,000


No Medical Exam
Simple Application

No Medical Exam—Simple Application

Free Quote—Apply Online


No Waiting Period
Full Coverage The First Day
Fast Approval Process
Full Coverage The First Day—Fast Approval Process

Monthly Rates as low as:
$3.49 for Adults
$2.17 for Children or Grandchildren
Tips For Seniors On Improving Your Immune System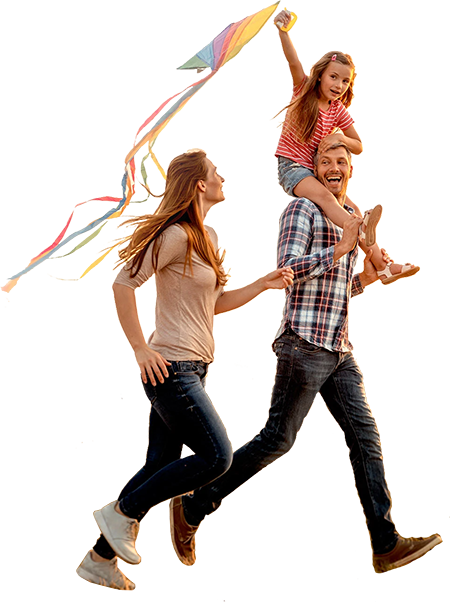 $

1

*

Buys

$

100

,

000
Globe Life Insurance for Adults or Children



No Medical Exam
Simple Application

No Medical Exam—Simple Application

Free Quote—Apply in Minutes


No Waiting Period
Full Coverage The First Day
Fast Approval Process
Full Coverage The First Day—Fast Approval Process

Monthly Rates as low as:
$3.49 for Adults
$2.17 for Children or Grandchildren


By

Lucille Reed

•
January 03, 2017
Senior adults can be more vulnerable and susceptible to infections during the cold and flu season. There are ways, however, that you can help strengthen your immune system and get through flu season by staying healthy.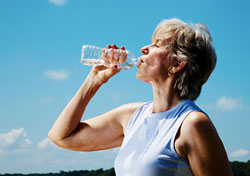 Vaccinations – Research shows that the leading cause of death among seniors age 65 and older across the world is respiratory infections, influenza and pneumonia. According to the U.S. Centers for Disease Control and Prevention (CDC), it is important for seniors to get the flu and pneumonia vaccination every year to protect them against bacterial infections.

Although many adults don't feel like they need vaccines or they worry about the side effects, they are actually more prone to the possibility of life-threatening diseases without receiving them. The flu vaccine and pneumococcal vaccine are particularly important if you suffer from illnesses such as heart or lung disease, because it's harder to fight infections when dealing with other symptoms as well. In addition, if you live in a nursing facility or senior care center, it's especially important to get vaccinated because germs can spread more easily when living with other in close quarters.
Healthy Eating – Eating healthy as a senior can not only boost your immune system, but can help you live a longer and stronger life. Eating foods rich in vitamins and minerals can help fight illnesses, maintain a healthy weight and prevent heart disease, stroke, high blood pressure and type-2 diabetes. Eating well-balanced, nutritious meals can even reduce the risk of bone loss and cancer.

It can be difficult as a senior to fix a nutritious meal every time. Remember to keep plenty of nuts, fruits and vegetables available for the times you don't feel like cooking a full meal. Remember to look for calcium-rich products like yogurt, cheese and milk to help prevent osteoporosis and bone fractures. Tofu, broccoli, almonds and kale are also calcium-rich foods.
Exercise – Getting regular physical exercise is important for anyone to maintain a healthy immune system, but even more so for seniors. It's specifically important for senior adults to get daily exercise to promote circulation, heart health and diabetes prevention. Regular exercise in seniors is also important because it helps maintain muscle mass and prevent muscle loss. It's important though to consult with a medical professional before beginning any new exercise program. A medical professional can provide information on work-out programs that are best for you and can be performed safely.

Joining a senior adult exercise classes, such as yoga, aerobics or even a dance class can be beneficial to your health and keep you connected with other adults.
Reduce Stress – Whether you are young or old, stress can weaken the immune system and make you more vulnerable to things like viruses, high blood pressure, heart disease and stomach problems. Try to reduce stress by finding a solution to what is causing it. Sometimes problems that seem overwhelming can be fixed by family members coming together for a solution.
Rest – Getting plenty of rest is one of the best ways to boost your immune system. Make sure you are sleeping well at night and getting plenty of rest. There can often be underlying health problems that prevent seniors from getting the sleep they need, even when they seem to sleep a lot. If you are tired during the day and nap frequently, it may be time to seek medical attention.
Clean Hands – Handwashing is imperative for all ages, but it is very important to stress the need for handwashing for seniors. It can prevent germs from spreading. Not only is it important for seniors to keep their hands clean, it is just as important for caregivers to thoroughly wash their hands as well.
Multivitamins And Herbal Supplements – Although it's important for to talk to a doctor before taking any vitamins or herbal supplements, supplements can help fight infections and strengthen the immune system. Make sure any supplements you take are okay to take with any other medications you may have.
Stay Hydrated – Seniors are more at risk for dehydration because the sensation of feeling thirsty can decline with age. In addition, studies have shown that the percentage of body weight made up of water falls from 60% in adults to about 50% in the elderly. There are also many reasons that can cause seniors to become more dehydrated, such as taking diuretics, the fear of incontinence and the inconvenience of drinking all the water that is needed daily to stay hydrated. Staying hydrated can increase immunity, help digestion, flush the blood of toxins and help prevent the threat of common chronic ailments like arthritis, depression and insomnia.
As you age, your immune system can become slower to respond, but following these tips may help you live a stronger, healthier life.
Join Over 4.4 Million Current Globe Life Policyholders
Globe Life's values have remained the same since our roots began in 1900.