$

1

*

Buys

$

100

,

000
Globe Life Insurance
Get FREE Life Insurance Information
Or call for more information: 1-800-742-6787

Or call for more information
1-800-742-6787
Choose Your Coverage:
$30,000
$50,000
$100,000
No Medical Exam
Simple Application

Free Quote—Apply in Minutes
No Waiting Period
Full Coverage The First Day
Fast Approval Process
Monthly Rates as low as:
$3.49 for Adults
$2.17 for Children or Grandchildren
8 Unique Gifts For Seniors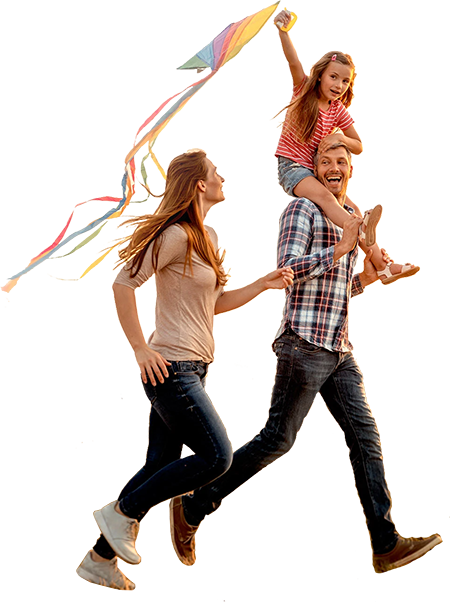 By

Lucille Reed

•
March 22, 2017
8 Unique Gifts For Seniors
If you've ever faced the dilemma of trying to figure out the perfect gift for a loved senior who seemingly has everything, you're not alone. If you have racked your brain trying to come up with something new every year when holidays or birthdays come around, the following are a few unique gift ideas that may just be the perfect gift you have been looking for...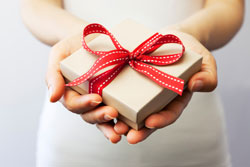 Dual-Purpose Scarf – Sometimes seniors may require a little extra protection when they eat, but it's embarrassing to even think about wearing a bib. Buying a long, wide scarf they can wrap around their neck while they eat is a great way to keep their clothing clean from accidental food and drink spills. At the same time, it can provide a fashionable gift they can enjoy throughout the colder months.
Single-Serve Electric Skillet – A single-serve electric skillet may be the perfect gift for seniors. It's easy to carry and has handles that stay cool. It's an ideal size with an easily adjustable temperature and non-stick surface. A variety of meals can be easily cooked safely without having to worry about turning on a gas or electric stove. In addition, most skillets are dishwasher safe and can easily be washed.
Fashionable Compression Knee-Highs – Compression knee-highs are often a much needed item among seniors, but they don't have to be limited to plain white socks that have no design or style. You can now buy compression knee-highs that can help make their legs feel less tired and achy. There are often multiple colors to choose from to enhance a variety of clothing that goes along with them.
Herbal Muscle Pack – Tight muscles in the neck and shoulders are a common problem among older adults, so most would love to have an herbal neck and shoulder pack filled with lavender, chamomile, lemon grass and more. It can be wrapped around the neck and shoulders to relieve stress and relaxation. You could even heat the wrap in the microwave or place in the freezer to provide additional comfort.
Digital Key Finder – Losing keys is easy to do, but finding them can be even more difficult. A key finder can send an alert to locate up to 300 feet. They are simple to use, include loud alerts that can easily be heard and they are extremely durable. They are a wonderful assistant for someone who easily loses their keys.
Professional Cleaning Service – Sometimes it can be difficult for seniors to clean their house the way they used to. Cleaning a house requires a lot of energy, physical stamina and hard work that some older adults simply can't handle anymore. Give the gift of a cleaning service to provide some much needed extra help around the house. A gift card for that type of service will allow someone to schedule it whenever they want and tailor the service to their needs.
Meals – There are a variety of ways to help seniors with meals, whether it's with a favorite restaurant gift card, a special food of the month club which can be delivered straight to their door, or a food basket full of cookies, jams, crackers, meats or other snacks. Helping seniors with meals is always a welcome gift idea.
Utility Bill Assistance – Consider offering to pay the cable bill, phone bill or electric bill as a unique gift for seniors. Many seniors live on fixed incomes and bills can increase during certain times of the year. Utility bill pay help can help them feel appreciated and loved, as well as take some stress and worry away.
Join 4.3 Million Current Globe Life Policyholders
Globe Life's values have remained the same since our roots began in 1900.