$

1

*

Buys

$

100

,

000
Globe Life Insurance
Get FREE Life Insurance Information
Or call for more information: 1-800-742-6787

Or call for more information
1-800-742-6787
Choose Your Coverage:
$30,000
$50,000
$100,000
No Medical Exam
Simple Application

Free Quote—Apply in Minutes
No Waiting Period
Full Coverage The First Day
Fast Approval Process
Monthly Rates as low as:
$3.49 for Adults
$2.17 for Children or Grandchildren
5 Questions To Ask When Considering A Continuing Care Retirement Community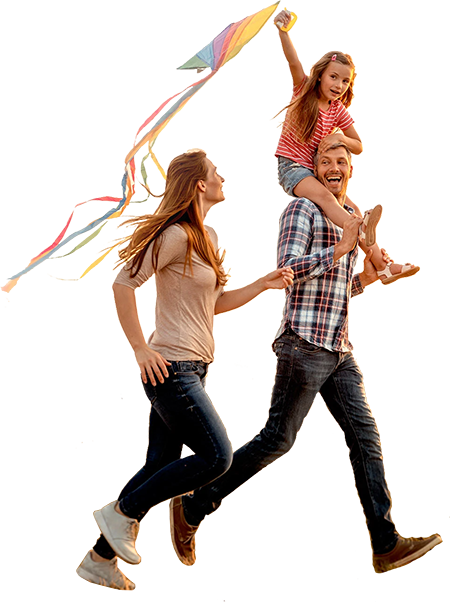 By

Stacy Williams

•
April 12, 2017
5 Questions To Ask When Considering A Continuing Care Retirement Community
Continuing Care Retirement Communities (CCRC) are becoming a popular trend in senior retirement living. CCRC is senior care living that is broken down into four categories: independent living, assisted living, Alzheimer's or memory care, and skilled nursing. The goal of a CCRC is to have one campus that provides continual care as seniors progress from independent living to end-of-life nursing care.
The following are five questions that can help you decide on which CCRC to choose: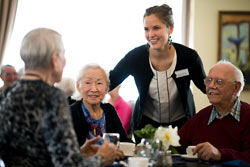 Does every CCRC offer skilled nursing care? No, although the idea is for all future health care needs to be in one location, often more room is needed to provide assisted living care and memory care to patients. If you are interested in one facility, ask what services they provide for every stage of care.
What fees are included? Ask what fees and charges will be included in each level of care. There may be a non-refundable entrance fee and monthly service charges, as well as added charges for community amenities such as meals, housekeeping, maintenance, activities and transportation. Make sure to get a cost list of what is included in each level of care, and what additional charges may be added to your monthly bill for certain services.
What are the advantages of CCRC? Living in a CCRC can provide a lifestyle of lively social activity as well as a sense of security that living alone may not provide. Many CCRC locations provide social events and activities that seniors would not ordinarily be involved in if they lived in their own home. In addition, seniors can have quality care even as their health declines.
What are the financial pros and cons of CCRC? Check to see if you will be locked in at a monthly rate or if you could be subject to an increase in monthly fees. If you or your partner's health care changes and a different level of care is needed, will you be billed additional fees for separate care? You can also ask about the ownership structure to make sure you will not be charged additional fees should the community be bought by another company.

Deciding whether or not a CCRC is the right choice financially can be a big decision, however, when you calculate the cost of home maintenance, meals, the cost of living, as well as healthcare and transportation, moving to a CCRC may be financially smart.
Will you enjoy living at a CCRC? Feel free to drop in and visit the communities you are interested in living at. Many facilities are happy to have guest visits and will even offer to serve you a meal in the dining room. You can even ask the residents what they like and don't like about living there. Be sure to also visit all levels of care and make sure there will be room available for you at each facility as your health care needs change. You will want to feel comfortable with every level of care.
Many seniors that research and investigate a variety of Continuing Care Retirement Communities will choose wisely with no regrets. They discover they feel very welcome and at home with peer groups of their own age, and enjoy living in a social environment where their healthcare needs are also met.
Join 4.3 Million Current Globe Life Policyholders
Globe Life's values have remained the same since our roots began in 1900.