$

1

*

Buys

$

100

,

000
Globe Life Insurance
Get FREE Life Insurance Information
Or call for more information: 1-800-742-6787

Or call for more information
1-800-742-6787
Choose Your Coverage:
$30,000
$50,000
$100,000
No Medical Exam
Simple Application

Free Quote—Apply in Minutes
No Waiting Period
Full Coverage The First Day
Fast Approval Process
Monthly Rates as low as:
$3.49 for Adults
$2.17 for Children or Grandchildren
Navigating Ride Programs for Seniors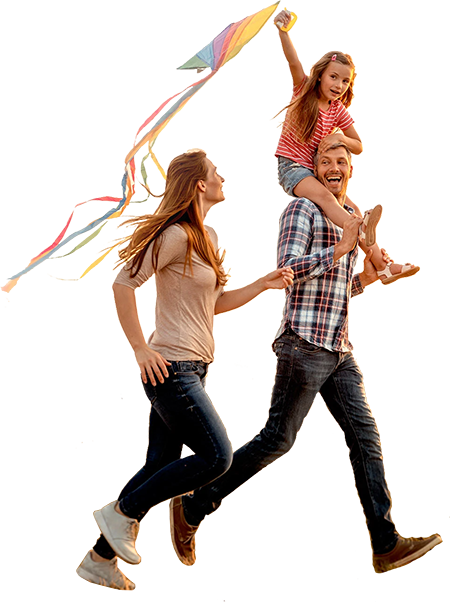 By

Stacy Williams

•
October 10, 2018
Navigating Ride Programs for Seniors
The senior population is growing by leaps and bounds, resulting in more elderly Americans relying on others for transportation. Some cities, and especially rural areas, offer little in the way of public transport options. Thankfully new ride programs have surfaced in recent years, offering an alternative to taxis or relying on friends and family. This can allow seniors to maintain their independence.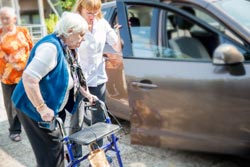 So what are these new programs? Uber and Lyft are two of the more well-known options. Using these services typically requires a smart phone app. But once it is set up on the user's phone, they are extremely easy to use.
A secure payment method (usually a credit card) is stored in the app when you set up your profile. When one needs a ride, type the destination address into the app and it will calculate the cost. The app then provides an available driver and car description, as well as the estimated arrival time. Since a payment method is stored within the app, no money needs to change hands, and tips can be added in the app at the conclusion of the ride.
Uber also offers special options called uberASSIST, uberHealth and uberWAV. The UberASSIST and uberWAV services provide vehicles and drivers who are specifically trained to aid individuals needing assistance to and from the vehicle, or who may have equipment such as a wheelchair, walker or scooter. UberHealth is specifically designed for caregivers or healthcare providers in aiding patients with getting to their appointments. NOTE: Services are only available in select cities.
Similarly, Lyft partners with senior groups to provide alternatives to those in need. Lyft Concierge, for example, allows caregivers to request rides on the senior's behalf. Partnerships include senior living centers, home health providers, nonprofit organizations and more. This allows the caregiver to safely arrange for transport to and from non-emergency medical appointments or other locations. Lyft has also partnered with various retirement communities, allowing seniors to request rides through these facilities without the need for a smart phone or credit card.
For a list of cities serviced by both of these ride programs, visit https://www.uber.com/cities/ or https://www.lyft.com/rider/cities.
Join 4.3 Million Current Globe Life Policyholders
Globe Life's values have remained the same since our roots began in 1900.