$

1

*

Buys

$

100

,

000
Globe Life Insurance
Get FREE Life Insurance Information
Or call for more information: 1-800-742-6787

Or call for more information
1-800-742-6787
Choose Your Coverage:
$30,000
$50,000
$100,000
No Medical Exam
Simple Application

Free Quote—Apply in Minutes
No Waiting Period
Full Coverage The First Day
Fast Approval Process
Monthly Rates as low as:
$3.49 for Adults
$2.17 for Children or Grandchildren
How To Protect Seniors Against Identity Theft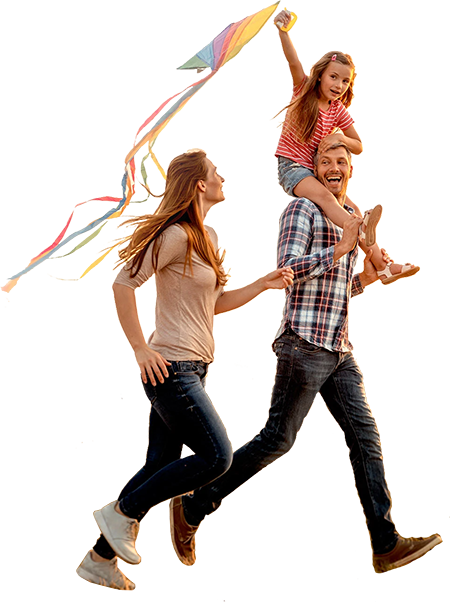 By

Mike Elman

•
November 16, 2016
People of all ages have experienced identity theft. It has become a common problem in the age of advanced technology. Scamming people out of their life savings is on the rise and unfortunately, seniors have become a frequent target for fraud and identity theft.
With the increased prevalence of fraud and identity theft against seniors in the United States, a bill named the Seniors Fraud Prevention Act was introduced in Congress on two separate occasions in 2013 and 2015. The bill, however, never gained much ground in the House and was never enacted.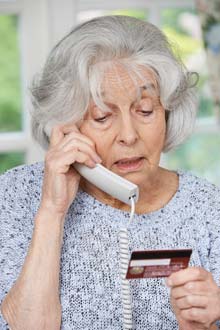 Financial institutions have started to be more proactive about monitoring suspicious transactions. Many of them would like a bill to be passed on a federal level that will protect elderly seniors against fraud and identity theft.
Studies have been conducted to discover why the elderly seem to be at such a greater risk than other Americans. One study performed by a UCLA psychologist in 2012, found that older adults may have decreased brain activity in certain areas which hinders the ability to process risk and subtle dangers. Other reasons that seniors may fall victim to fraud and identity theft could simply be the generation they were raised in. Many seniors were brought up in a time when they were able to be more trusting of people. Another reason seniors may succumb to fraud and identity theft may be that they want to maintain their independence and make their own decisions without asking someone for advice or assistance.
There are steps, however, that can help protect your elderly loved ones avoid scams.
First, interview and do background checks on caregivers that provide services for your senior loved one. Often identity theft and fraud is committed by caregivers because they have easy access to their personal property and information. It is also a good idea to keep your loved one's personal documents containing financial information in a safety deposit box. In addition, clearing the counter tops from mail or checkbooks and keeping them in a drawer can also help prevent your loved one from becoming a victim of a scam.
You can also talk to seniors about how to discern a phone call from a stranger that could be trying to trick them into giving out personal information. It is imperative that you keep your loved one and their caregivers alert and educated regarding any potential new scams they could fall victim to. A great resource to help your elderly loved one from becoming a victim of fraud and identity theft is a site run by the Financial Fraud Enforcement Task Force called StopFraud.gov. The IRS also publishes a "Dirty Dozen" list every year that describes the most common scams people have reported. Surprisingly, phone scams are still at the top of the list. This could be possibly be due to the elderly are prone to still have land lines in their homes, making it easier for scammers to contact them.
As more seniors are becoming computer-savvy for online shopping, bill paying, banking and even social media, they have also become an even bigger target for email scams. Scammers have learned new ways to gain access to personal financial information of the elderly by offering to provide discounts on medical tests or equipment upon receipt of their bank account or credit card information. Therefore, it is important that you are aware of your loved ones' financial activity. Make sure they understand that when a stranger requests personal financial information to receive discounted services, it is probably nothing more than a scam.
Another great way to prevent your elderly loved one from becoming a victim of identity theft and fraud is to sign them up for a theft protection program. Many identity theft protection services will not only monitor personal and financial information, they can also monitor credit reports and scores and alert you to any suspicious behavior.
Join 4.3 Million Current Globe Life Policyholders
Globe Life's values have remained the same since our roots began in 1900.