$

1

*

Buys

$

100

,

000
Globe Life Insurance
Get FREE Life Insurance Information
Or call for more information: 1-800-742-6787

Or call for more information
1-800-742-6787
Choose Your Coverage:
$30,000
$50,000
$100,000
No Medical Exam
Simple Application

Free Quote—Apply in Minutes
No Waiting Period
Full Coverage The First Day
Fast Approval Process
Monthly Rates as low as:
$3.49 for Adults
$2.17 for Children or Grandchildren
The Best Low Maintenance Pets For Seniors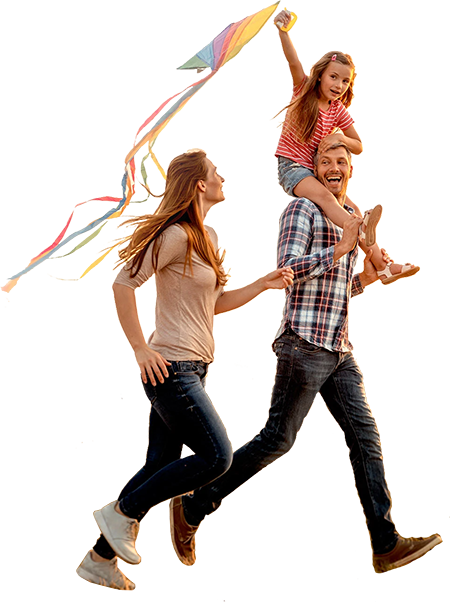 By

Lucille Reed

•
March 01, 2017
If it is just the two of you now or if you live alone, the house may be a little quieter than you prefer. Maybe it's time you thought about getting a pet. Having a pet doesn't mean you have to get up in the middle of the night or rearrange your whole life. What you need is a low maintenance pet. The following are some ideas for an easy new pet...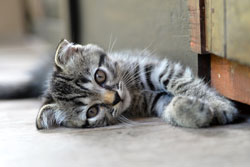 Fish – It's true that watching fish swim around in a tank is relaxing and stress-relieving. Fish don't need to be housetrained and they'll never chew up a pair of shoes.

With fish you can keep it simple or go really big. One betta in a bowl is fun to watch and easy to care for. You can also get a big tank and a variety of fish. You can specialize in fresh or saltwater fish. If you have a pond, you can enjoy koi fish outdoors.
Birds – When people think of birds for pets, they often think of parrots, macaws or cockatoos, but those are big, expensive birds that can be noisy and even make a mess. That might be fine for some people, but there are also birds that can be easier to handle and provide some good company too.

Canaries, finches, and parakeets make great pets. Cockatiels are exotic birds on a smaller and quieter scale than larger birds. Cockatiels can be taught to talk like parrots. Colorful love birds are fun to own as well.
Rabbits – If you like a furrier pet, rabbits can be kept outside or in the house. They can be housetrained to use a litter box like a cat. They come in a wide variety of types, sizes and colors. They don't eat much and they are quiet, and like birds and fish, they can be contained in one area.
Cats – Cats are the epitome of low maintenance pets. They can be housetrained in about five minutes and they are nearly totally self-sufficient. If you like to travel, you can leave a cat at home and simply have someone give it food and water and change the litter box until you get back. Cats don't bark or chew and they're fun to watch. If you're having a bad day, a cat often knows and can provide great companionship. It's hard to feel unhappy with a warm, purring cat in your lap.
Pets add life to a home and having something to care for adds a wonderful element to your environment. Even fish can be company for you, because you have to feed them and keep their tank clean and they're fun to watch. So if you'd rather not come home to an empty house, get a low-maintenance pet.
Join 4.3 Million Current Globe Life Policyholders
Globe Life's values have remained the same since our roots began in 1900.