$

1

*

Buys

$

100

,

000
Globe Life Insurance
Get FREE Life Insurance Information
Or call for more information: 1-800-742-6787

Or call for more information
1-800-742-6787
Choose Your Coverage:
$30,000
$50,000
$100,000
No Medical Exam
Simple Application

Free Quote—Apply in Minutes
No Waiting Period
Full Coverage The First Day
Fast Approval Process
Monthly Rates as low as:
$3.49 for Adults
$2.17 for Children or Grandchildren
Why Assisted Living Centers Allow Pets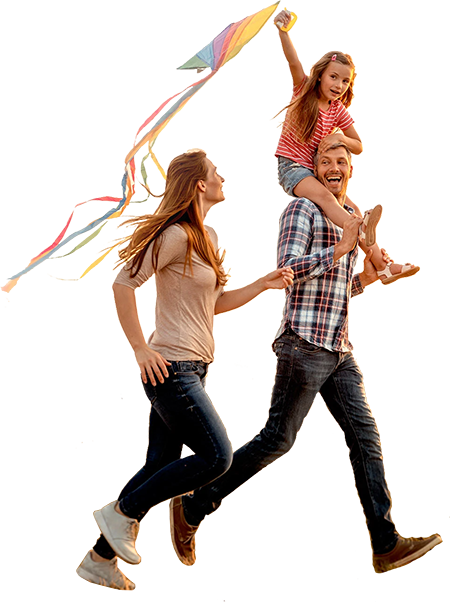 By

Lucille Reed

•
August 09, 2017
Why Assisted Living Centers Allow Pets
Pets can provide a lot of happiness to seniors. You can see their faces light up when a friendly pet is brought into the room. Knowing this, many senior care facilities are allowing residents to bring pets to live with them or permit pets to visit to provide therapy for residents.
Although senior living facilities must be willing to care for the pet if the owner is not able to do so, pets can definitely provide a lot of love to their owners and to the people around them.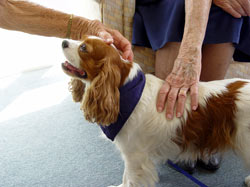 The following are reasons why many senior living facilities believe allowing pets can be very beneficial...
Pets can affect overall health. Studies have shown that owning a pet can provide many health benefits including lower cholesterol levels, blood pressure, heart rate and stress levels. In addition, when pets interact with seniors, they can help combat depression, as well as help prevent heart disease and stroke.

Research also shows that seniors living with pets are inclined to have better appetites, increased socialization and greater cognitive stimulation when a pet is able to live with them.
Pets provide purpose. Seniors know they must tend to a pet's needs, such as walking, feeding and grooming. Having those responsibilities can give seniors a reason to stay active. It also provides a purpose for keeping their pet happy and healthy.
Pets spread happiness. Having interaction with pets can be beneficial to assisted living residents that may not be as social or involved as others. For those seniors who may be more withdrawn and don't communicate well, a pet can often provide the perfect kind of quiet companion they're more compatible with.
Pets can reduce symptoms of sundowning. Sundown syndrome is a condition that includes increased confusion and agitation during the evening hours in seniors who suffer from dementia or Alzheimer's disease. A pet can actually help battle sundowning syndrome because they communicate non-verbally and provide unconditional love. The consistency of such affection from a pet can help soothe anxiety that many seniors facing sundowning experience.
As you make decisions about an assisted living center that's right for you or a loved one, consider asking what their pet policy may be. Because pets can add so much value to the life of a senior, it's an important feature of any facility.
Join 4.3 Million Current Globe Life Policyholders
Globe Life's values have remained the same since our roots began in 1900.