$

1

*

Buys

$

100

,

000
Globe Life Insurance
Get FREE Life Insurance Information
Or call for more information: 1-800-742-6787

Or call for more information
1-800-742-6787
Choose Your Coverage:
$30,000
$50,000
$100,000
No Medical Exam
Simple Application

Free Quote—Apply in Minutes
No Waiting Period
Full Coverage The First Day
Fast Approval Process
Monthly Rates as low as:
$3.49 for Adults
$2.17 for Children or Grandchildren
How to Grow Easy Houseplants for Seniors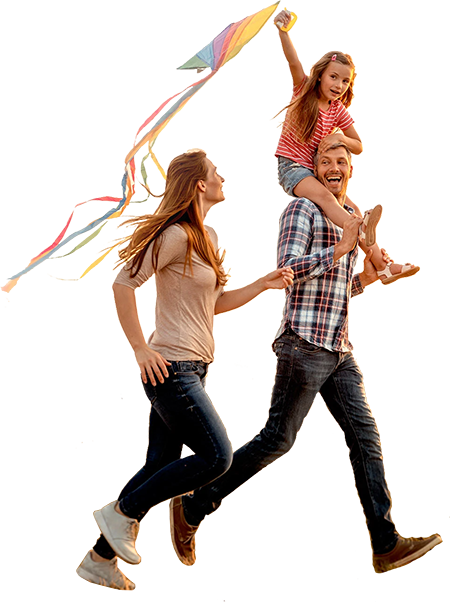 By

Lucille Reed

•
August 20, 2014
There are many reasons for seniors to have green plants growing in their houses or apartments. Plants have value as decorations, certainly, but they also clean the air and just make everything feel and look fresher.
Not every plant grows well indoors, so follow these steps to learn how to grow these popular houseplants. Be sure to set up your pots and supplies on a surface that's a comfortable height to save strain on your back.
1 – Aloe
Aloe will grow on a sunny window ledge and not only is it a very attractive plant, with chartreuse leaves dotted with white, but it is good for burns. It's a succulent and will grow in soil that is coarse-grained and dry. If you burn yourself, just cut off a leaf, slit it open and apply the clear liquid inside to the burn.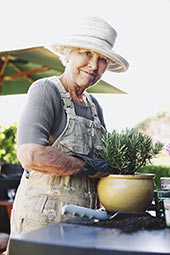 2 – Peace Lilies

Peace lilies have dark, glossy green leaves and white pod-like stamens and flowers. Like the aloe and asparagus fern, they will multiply, so after a while you can do a plant exchange with friends. These beautiful plants grow well even in low light.
3 – Ficus
Ficus is an attractive, smallish tree with very pretty, dark green, glossy leaves. It is often sold with the trunks "braided". It likes filtered light and soil that is only mildly moist.
4 – Philodendron
This is the plant you often see in offices and other business places. It tolerates low light and requires little care. It comes in green, variegated green and white and variegated green and yellow. The leaves are spade-shaped and grow on long stems or vines that can be draped over bookcases or around a shelf.
5 – Rubber Tree Plant
Rubber tree plants have been popular indoor plants since the Victorian Age. They don't require much light or water and can be found in the traditional green, in black or in variegated green and white. They have large, thick leaves and the stems grow out from the plant in a v-shape.
6 – Geraniums
Geraniums will grow happily on a kitchen window sill and come in many varieties and colors: red, white, orange, pink, peach and variegated red and white or pink and white. The leaves are slightly fuzzy, and round with a scalloped edge. Geraniums are super-easy to propagate – just snap off a stem and stick it in some potting soil and you have another plant.
7 – Begonias
Begonias are another flowering house plant that will grow with low light conditions. The flowers and leaves come in a variety of shapes and colors. The flowers are very delicate and pretty. They too can be propagated by simply snapping off stems and re-planting them.
8 – Jade Plant
Jade plant requires very, very little light. It has thick green leaves of a medium green. The interest of the plant is in its growth habit: it can grow thickly enough to fill a pot and has an interesting structure.
Whether your living quarters consist of a house, apartment or single room, you have space for one or more of these easy to grow plants.
Join 4.3 Million Current Globe Life Policyholders
Globe Life's values have remained the same since our roots began in 1900.