$

1

*

Buys

$

100

,

000
Globe Life Insurance
Get FREE Life Insurance Information
Or call for more information: 1-800-742-6787

Or call for more information
1-800-742-6787
Choose Your Coverage:
$30,000
$50,000
$100,000
No Medical Exam
Simple Application

Free Quote—Apply in Minutes
No Waiting Period
Full Coverage The First Day
Fast Approval Process
Monthly Rates as low as:
$3.49 for Adults
$2.17 for Children or Grandchildren
5 Telltale Signs It's Time To Stop Driving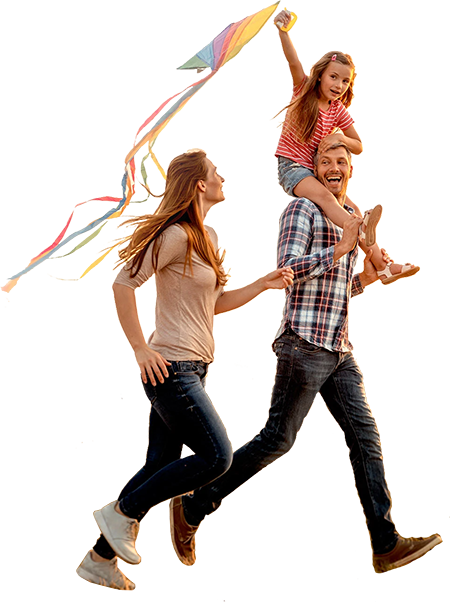 By

Stacy Williams

•
January 25, 2017
According to a report from the AAA Foundation for Traffic Safety, the amount of accidents per mile steadily increases as drivers 65 and older continue aging. Other than teenage drivers, seniors that still drive at age 80 and older are rated the highest among those involved in car fatalities. Studies show that because seniors have more frail bodies, they are not able to endure the affects from a car accident.
Deciding you should stop driving or telling a senior driver they should stop can be a difficult task. Many experts agree, however, that urging a senior adult to stop driving does not need to happen until you are convinced they are no longer able to drive. Research has shown that being an older driver does not necessarily mean you have poor driving skills. In fact, according to the National Highway Traffic Safety Administration's Older Driver Research Program, senior drivers cause fewer motorist and pedestrian deaths than any other age group.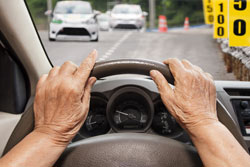 Studies show that seniors are actually more responsible behind the wheel and more likely to wear their seat belts. They are also less likely to drink and drive. Since seniors drive less than younger drivers, they are less likely to be involved in vehicle accidents.
Giving up driving can be hard for some seniors. They often feel like they are giving up their freedom and independence. It can be an emotional transition not only for driver, but also for the children or caregivers.
The following are five red flags that may warrant seniors giving up their keys and allowing someone else to drive for them:
Medical Conditions – Many seniors begin to develop physical and mental conditions with age that can prevent them from driving safely. Impairments such as dementia, Parkinson's disease and heart conditions, can affect the ability to drive. If you are wondering whether or not you or a senior family member should continue driving due to health conditions, you may want to have a discussion with a primary care physician.
Declining Vision – As eyes age, vision often begins to decline and becomes a significant problem in older drivers. Seniors can suffer from cataracts, glaucoma and night vision impairment. Deterioration of the eyes is unfortunately an inevitable factor of age. It can become more difficult to accurately read a speedometer or clearly read street signs. It is important to have regular eye examinations and discuss any concerns you may have with a doctor.
Hearing Loss – Hearing impairment can be a common problem among seniors. It can develop gradually without being noticed. In fact, nearly one-third of those over the age of 65 report having hearing problems. Hearing loss can be a significant problem. It can impair hearing sirens, horns and many other important sounds critical to safe driving. For this reason, it is important to get regular hearing tests to determine whether or not hearing aids are required for safe driving.
Medication Interaction – Many seniors take medication that can impair driving by causing drowsiness, blurred vision, confusion and other side effects. Over-the-counter medications and herbal remedies can also cause drug interactions. If you have questions regarding your prescription medications and the risk involved with driving, you can talk to your pharmacist or physician to find out the best way to manage your medications and driving.
Alcohol Consumption – Drinking alcohol and driving is a dangerous combination for anyone. Drinking and driving among the elderly is just as deadly. Seniors often require daily medications, which can impair their driving, but drinking on top of medications can intensify the effects of the alcohol, making the risk of danger even higher. Alcohol tolerance tends to decline as people age and it tends to stay in their system longer. Regardless of age, no one should drink and drive. Seniors need to be especially careful, even after a single drink.
Join 4.3 Million Current Globe Life Policyholders
Globe Life's values have remained the same since our roots began in 1900.