$

1

*

Buys

$

100

,

000
Globe Life Insurance
Get FREE Life Insurance Information
Or call for more information: 1-800-742-6787

Or call for more information
1-800-742-6787
Choose Your Coverage:
$30,000
$50,000
$100,000
No Medical Exam
Simple Application

Free Quote—Apply in Minutes
No Waiting Period
Full Coverage The First Day
Fast Approval Process
Monthly Rates as low as:
$3.49 for Adults
$2.17 for Children or Grandchildren
Is Chiropractic Care Safe For Seniors?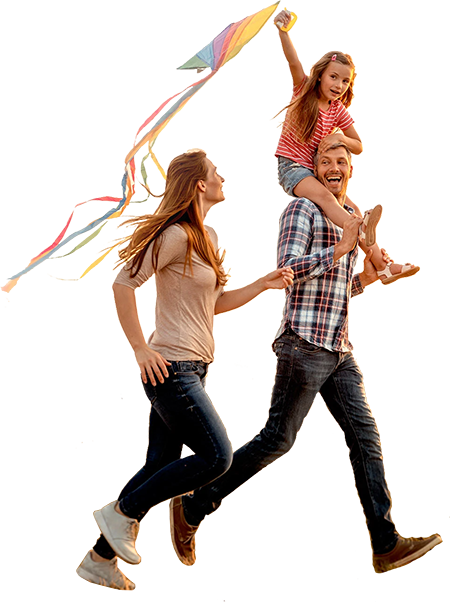 By

Mike Elman

•
January 10, 2017
Many do not realize that chiropractic care is very safe and also beneficial to seniors who may be suffering from spine pain or many other painful conditions. It is the largest known profession for alternative, drug-free therapy and wellness treatment. Not only can chiropractic care be given as immediate care for multiple health conditions that cause pain, it can also be used as preventative therapy.
As the baby boomer generation advances in age, health issues continue to rise. Chiropractic care is becoming a popular alternative treatment. Additionally, according to the Administration on Aging, there will be more than double the amount of seniors in 2030 than in 2000, approximately 72 million seniors. Many of these seniors will be looking for other methods of medical treatment than traditional medicine.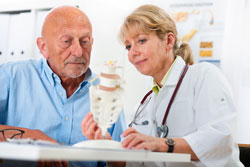 According to the American Chiropractic Association, chiropractic care can offer the elderly relief from many debilitating conditions such as osteoarthritis, neck and arthritic pain, headaches, insomnia, digestive problems, degenerative disc disease, as well as other conditions that can cause decreased function. Chiropractic care is a holistic approach that can either be used as another treatment option for pain or in conjunction with medical treatment prescribed by a medical professional.
Chiropractors undergo several hours of training and education in order to safely learn how to provide treatment to patients of all ages. They also train to care for elderly seniors who may have lower bone density. Chiropractors can offer gentle adjustments and care to the more fragile senior adults, and possibly alleviate the need for medication or surgical procedures.
As adults age, they can suffer from many abnormalities in the cervical spine, discs, joints, muscles and ligaments. All of these changes can result in pain, inflammation and degeneration. Chiropractic care can offer a safe, non-invasive treatment plan that can give pain relief as well as increased range of motion and improved mobility by correcting the spine alignment.
Many who receive regular chiropractic care report they feel more than just pain relief after treatment. Some senior adults claim to have more energy, feel healthier and experience better quality of life. For many seniors, an increase in quality of life can mean being able to pick up their grandchildren without pain and discomfort. It can also mean they have an increase in mobility, which translates to the ability to participate in hobbies and become more involved in their community.
Studies have also shown that seniors receiving regular chiropractic care lower their risk of falling. Falling is a common problem for seniors. It is reported that one third of seniors ages 65 and older fall each year, which can result in spinal and joint injuries and bone fractures. With regular chiropractic care, as well as stretching programs prescribed by the chiropractor, seniors can experience an increase in balance, coordination, flexibility, mobility and strength.
Research has also shown senior adults receiving regular chiropractic care reduced their chances of requiring skilled nursing care or assisted living centers. Because regular chiropractic care can help seniors become stronger, aging seniors are able to care for themselves and live more independently in their homes.
Although chiropractic care has been proven to be safe and effective for many adults who suffer from a variety of health problems, always seek the advice of a health care professional before deciding on chiropractic care. That's especially important if you suffer from any of the following conditions:
Severe osteoporosis
Numbness, tingling or loss of strength in arms or legs
Spinal cancer
Risk of stroke
Spine instability
In conclusion, chiropractic care has proven to be very beneficial for many seniors and can provide relief from painful conditions. It can also enhance quality of life and offer seniors an alternative to traditional medical treatment.
Join 4.3 Million Current Globe Life Policyholders
Globe Life's values have remained the same since our roots began in 1900.