$

1

*

Buys

$

100

,

000
Globe Life Insurance
Get FREE Life Insurance Information
Or call for more information: 1-800-742-6787

Or call for more information
1-800-742-6787
Choose Your Coverage:
$30,000
$50,000
$100,000
No Medical Exam
Simple Application

Free Quote—Apply in Minutes
No Waiting Period
Full Coverage The First Day
Fast Approval Process
Monthly Rates as low as:
$3.49 for Adults
$2.17 for Children or Grandchildren
6 Ways For Seniors To Budget For Life Insurance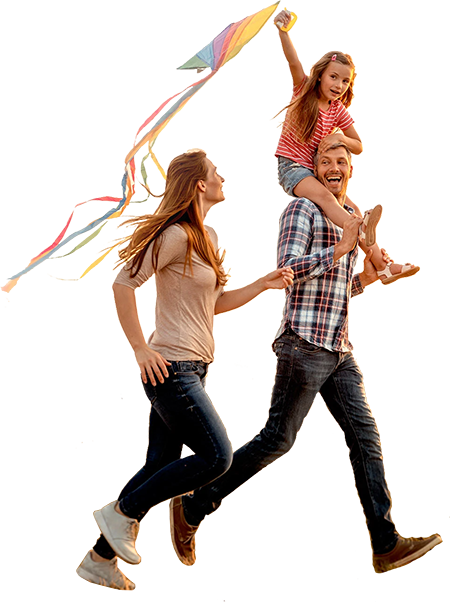 By

Lucille Reed

•
July 25, 2018
6 Ways For Seniors To Budget For Life Insurance
Most people hope to have some sort of retirement savings in place as they age out of employment. The reality, though, is few retirees have the savings they need to not only maintain their pre-retirement lifestyle but also stay protected in the event of a spouse's untimely death.
Unfortunately, while life insurance can be the safety net needed to protect loved ones, it's usually not high on the list of financial priorities. Car insurance? Absolutely. Health insurance? Of course. Life insurance? Maybe one day.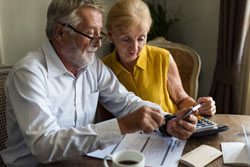 According to a 2018 LIMRA research study1, there is a substantial difference in the actual cost of life insurance and consumers' perceptions of those expenses. In fact, 44% of millennials surveyed believed the costs to be 5 times higher than they actually are.
So how can retired seniors living on a limited income ensure that adding this safety net of life insurance won't hurt their already restrained household finances? Here are some ideas:
Set a budget. Creating and sticking to a budget can be a challenge, but the financial rewards are immense. Include recurring expenses. Also add in emergency funds for car repairs and medical to prepare for the unexpected.
Eat at home. The expense of dining out can add up quickly, especially with multiple courses and tips included.
Buy generic. Many stores offer "store brand" or "generic" products that are virtually the same as the name brand goods, and substantially cheaper.
Cut the cord. Opting for a streaming service such as Netflix or Hulu (or both) is much more cost effective than paying for cable.
Home brew. Skipping the daily (or multiple times daily) coffee run can save $5+ per day. That's over $150 a month!
Lifestyle changes. Exercising, eating healthier and quitting smoking are all ways to not only extend one's life, but also potentially lower insurance premiums.
Ultimately, creating a budget and making some small changes can open up existing monetary sources that were previously undiscovered. In turn, the ability to purchase life insurance becomes less daunting. Current living standards can be maintained, allowing for future preparation and providing more protection for loved ones.
The Institute On Aging2 has some excellent tips for adults wanting to help their aging parents with creating a budget.
Sources:
1LIMRA. (2018, April 9). 2018 Insurance Barometer. Retrieved from: http://www.limra.com/research/abstracts_public/2018/2018_insurance_barometer.aspx
2Institute On Aging. (2014, December 3). Budgeting For Seniors: Read This Before Trying To Help Your Loved One With Their Finances. Retrieved from: https://blog.ioaging.org/caregiving/budgeting-for-seniors-read-trying-help-loved-one-finances/
Join 4.3 Million Current Globe Life Policyholders
Globe Life's values have remained the same since our roots began in 1900.