$

1

*

Buys

$

100

,

000
Globe Life Insurance
Get FREE Life Insurance Information
Or call for more information: 1-800-742-6787

Or call for more information
1-800-742-6787
Choose Your Coverage:
$30,000
$50,000
$100,000
No Medical Exam
Simple Application

Free Quote—Apply in Minutes
No Waiting Period
Full Coverage The First Day
Fast Approval Process
Monthly Rates as low as:
$3.49 for Adults
$2.17 for Children or Grandchildren
7 Winter Safety Tips For Seniors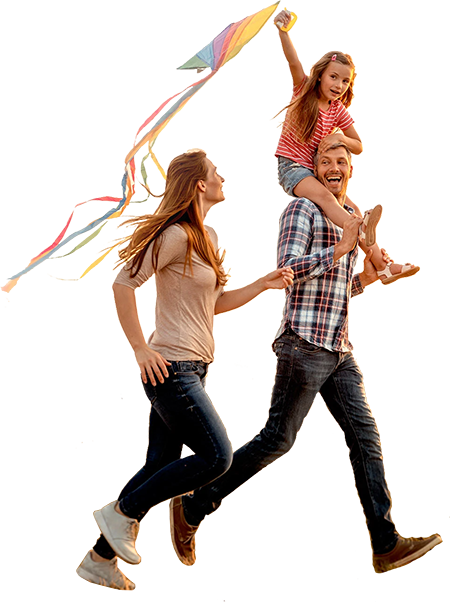 By

Stacy Williams

•
April 05, 2017
Winter can be a dangerous time for seniors. It can be easy to slip and fall and get injured, perhaps even suffer hypothermia. Winter is definitely a time to use caution so you can prevent accidents and illnesses.
The following are seven tips that can help seniors tackle winter before it tackles them...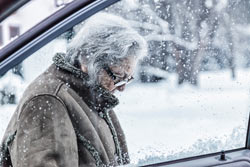 Prepare to prevent falls. Ice and snow can be a dangerous combination for the elderly. Icy sidewalks and streets can lead to major injuries such as hip and wrist fractures, head injuries and lacerations. Make sure to have driveways, sidewalks and porches cleared of snow and ice. You can usually find a neighbor or family member willing to clear your walkway for you if you need help.

Another way to prevent falling is to wear shoes with good traction and non-skid soles. You can also purchase traction grips and place them on the bottoms of your shoes. Traction grips slip on easily to boots or shoes, are available in all sizes and can usually be purchased at local sporting goods stores.

In addition, having a cane with a good grip on the tip is also important. A cane is very important in assisting the elderly in walking, and having a tip that is in not worn out or slick on the end is vital.
Dress warm. It is important for seniors to prevent skin exposure to the cold and dress in layers to stay warm during the winter. When venturing outside, be sure to wear a warm coat, gloves, socks and shoes that will keep the feet dry in the snow and rain. A scarf can also be used to protect the lungs from cold air.

Keep in mind that it is crucial not to let the body temperature to fall lower than 95 degrees. Once the body temperature becomes lower, it is important to seek medical attention.
Combat depression. Winter can be a lonely time for seniors. Snow and ice can make it more difficult to get out of the house and socialize. This can lead to feelings of loneliness and isolation in seniors. Checking on people around you and making frequent phone calls can make a world of difference in helping a senior survive the winter months with high spirits.
Service your car. Driving in the winter can be hazardous for anyone, especially for seniors. That's why it's important to have a good, dependable working vehicle that has been properly maintained. Make sure the tires have good tread and the heater and defroster are working. It is also important to check the battery on a regular basis. In addition, make sure there is plenty of fuel in the car. It is also important to check the wipers, so that you are able to see clearly if driving in bad weather.
Prepare for power outages. Winter storms can sometimes bring power outages. Power lines can freeze and then easily snap and fall with a brisk wind. To prepare for power outages, it is good to have a battery powered radio, plenty of flashlights and blankets to keep warm. It is also important to keep non-perishable food items on hand, as well as plenty of firewood if you have access to a fireplace. Dress in layers and contact friends and relatives if the power outage becomes prolonged. You may need to seek shelter where electricity is available in order to keep warm and safe.
Prevent carbon monoxide poisoning. Carbon monoxide poisoning can happen easily and it can be very dangerous. Make sure you have working carbon monoxide monitors in your house that can alert you if your house becomes consumed with dangerous gas. Your house can be filled with carbon monoxide due to a fireplace that is not well ventilated or by using gas heaters or lanterns.

Make sure you never start your car in the winter with the garage door closed. Your house and car can quickly fill up with carbon monoxide if you do not have proper ventilation.
It is important during the winter months to have a plan in case of an emergency. Have phone numbers of friends or family members handy so that you can call if you need help. Be sure you are ready with lots of blankets, warm clothing and a little hot chocolate can't hurt too.
Join 4.3 Million Current Globe Life Policyholders
Globe Life's values have remained the same since our roots began in 1900.