$

1

*

Buys

$

100

,

000
Globe Life Insurance
Get FREE Life Insurance Information
Or call for more information: 1-800-742-6787

Or call for more information
1-800-742-6787
Choose Your Coverage:
$30,000
$50,000
$100,000
No Medical Exam
Simple Application

Free Quote—Apply in Minutes
No Waiting Period
Full Coverage The First Day
Fast Approval Process
Monthly Rates as low as:
$3.49 for Adults
$2.17 for Children or Grandchildren
10 Steps To Get Through The Holidays Stress-Free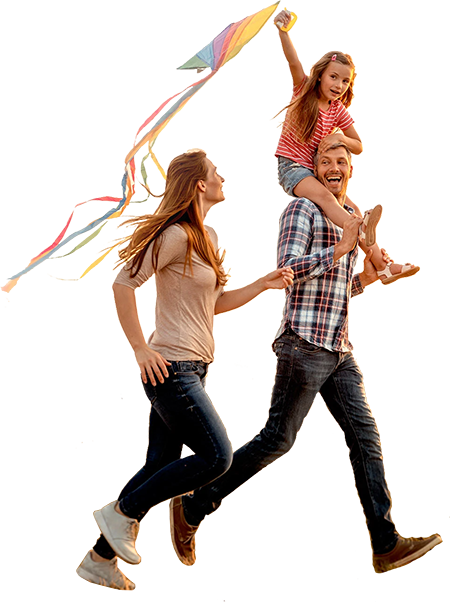 By

Stacy Williams

•
April 26, 2017
10 Steps To Get Through The Holidays Stress-Free
For many, the holidays mean getting together with friends and family and sharing a time of joy and happiness. For others, however, it is a time of stress due to the pressure of trying to meet too many obligations and expectations.
Before you accept that stressing the upcoming holidays is part of a normal routine, check out the following tips for getting through the holidays stress-free: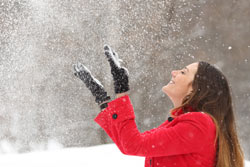 Spend time outdoors. Spending time outside in the sunlight even when it's cold outside can help keep sadness and depression at bay.
Breathe in citrus. Studies have shown that smelling citrus can actually boost moods, alleviate stress and lift the feeling of depression that can be felt during the holiday season. Lighting citrus smelling candles or even dabbing a bit of lemon or orange essential oil on a handkerchief and carrying it in your pocket can keep you feeling balanced throughout the day.
Exercise away the stress. Whether you decide to take a yoga class, take a walk in the park or go for a run, exercise can have a tranquilizing effect on your brain, decrease anxiety and even improve sleep. Aim for maintaining routine exercise every day, even if it's only 20 to 30 minutes.
Do less. Most people can go overboard with shopping, attending social events, sending cards, cooking and trying to please everyone. During the holidays, it is also very important to treat yourself to some self-care. Make time to read a book or spend the day doing something you love to do for yourself. This will give you time to revive and find some much needed energy.
Stick to your schedule. Try to maintain the routine you have already set for the day without adding on or trying to squeeze in unplanned events. Prioritize your schedule with the tasks that must be done for that day and say no to events you can put off until after the holiday season when your schedule isn't quite as full.
Don't forget to laugh. Taking time to enjoy the little things and to laugh has actually been proven to boost immunity and reduce stress hormones. Although the holidays can be a stressful time, planning a day to have fun can make you feel happier as well as healthier.
Stop striving for perfection. Focus your energy on enjoying the holidays without obsessing over perfection. It's okay if your house isn't perfectly clean or if dinner is a few minutes late. When you learn to not sweat the small stuff, the holidays can be a lot more enjoyable.
Start new traditions. The holiday season can be a time of loneliness for many when they think about holiday traditions of the past or miss loved ones that are no longer with them. You can start new traditions, however, by inviting coworkers or friends who are also spending time alone to eat dinner or spend time with you. This can make your holiday season more enjoyable and help others at the same time who could be feeling the same way.
Delegate tasks. Ask friends or family members for help if you feel like you are overwhelmed with things. Asking someone to buy a gift while they are out can give you one less thing to worry about and ease stress. Even having someone pick up something for you at the grocery store may help alleviate a little stress when you have a full schedule.
Silent the cell phone. Constant text messages and ringing of the phone can keep stress levels high. Learn to relax and enjoy your time with your friends and family by turning your cell phone on silent and not answering every single text message. The time you spend with your friends and family tech-free can make them feel more appreciated and give you a stress-free feeling as well.
Join Over 4.4 Million Current Globe Life Policyholders
Globe Life's values have remained the same since our roots began in 1900.