$

1

*

Buys

$

100

,

000
Globe Life Insurance
Get FREE Life Insurance Information
Or call for more information: 1-800-742-6787

Or call for more information
1-800-742-6787
Choose Your Coverage:
$30,000
$50,000
$100,000
No Medical Exam
Simple Application

Free Quote—Apply in Minutes
No Waiting Period
Full Coverage The First Day
Fast Approval Process
Monthly Rates as low as:
$3.49 for Adults
$2.17 for Children or Grandchildren
Health Benefits Of Almond Milk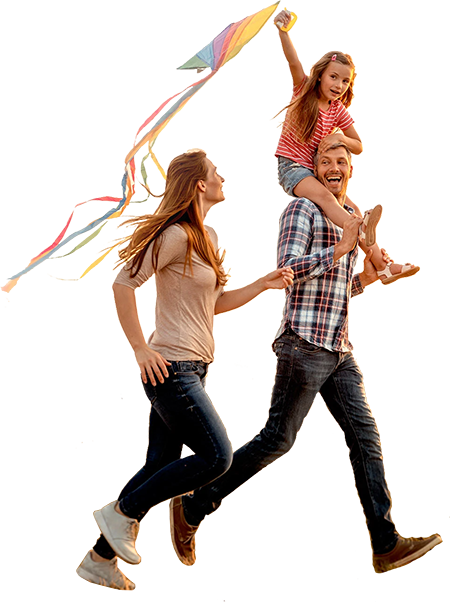 By

Stacy Williams

•
October 19, 2016
Although many don't realize the nutritious benefits of almond milk, it actually contains more nutrients than ordinary milk, and is a great alternative for those who are lactose intolerant or have allergies to soy milk.
There are a great many benefits to consuming almond milk. If you are trying to watch your caloric intake, almond milk with no sugar added, only contains about 60 calories per every 8 oz serving, in comparison to 146 calories in whole milk, 122 calories in two percent, 102 calories in one percent and 86 calories in skim milk.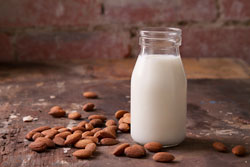 Drinking almond milk can also aid in digestion because it contains almost one gram of fiber per serving. Almost 25% of the US population is lactose intolerant, which means they have difficulty digesting the sugar in cow's milk. Since almond milk is lactose-free, it makes a great dairy substitute.
Almond milk can also be beneficial in preventing high blood pressure and heart disease because it contains no cholesterol or saturated fat. Almond milk is also known to be high in healthy fats, such as omega fatty acids, commonly found in fish, but is low in sodium.
While almond milk may not provide as much calcium as ordinary dairy milk, it does still aid in reducing your risk for arthritis and osteoporosis, as well as improving your immune system. It contains 30 percent of the recommended daily amount of needed calcium and 25 percent of the recommended daily amount of vitamin D. Together these two nutrients support strong bones and teeth, as well as ward off colds and viruses.
Almond milk is also rich in antioxidants for your skin, and protects skin against sun damage. It contains fifty percent of the recommended daily amount of vitamin E, which is essential in keeping your skin glowing and looking healthy, as well promoting a youthful appearance.
As almond milk is low in carbs, studies have also shown that almond milk can potentially lower your risk for diabetes by decreasing your blood sugar levels, when no additives have been included. In addition, due to its low glycemic content, your body is able to change carbs into energy, rather than sugar and storing it as fat.
In addition, almond milk contains one gram of protein per serving, as well as vitamin B, iron and riboflavin, all which are essential in maintaining muscle health and healing.
Not only does almond milk taste great, it also does not require refrigeration and is great at room temperature and, therefore, preserves well without containing any additives. It's great to travel with or take on camping trips. It can, however, go bad, so it is good to watch the expiration date.
Almond milk is also very economical, because you can easily make it by grinding the almonds with water in a blender. If you don't care for the pulp, simply use a strainer to separate it from the liquid to make your almond milk creamy and smooth. Another reason it is economical is that it can be made as needed and doesn't have to be stored. You don't have the risk of it going bad if not consumed right away.
Another great benefit to drinking almond milk is there is no risk of antibiotics or growth hormones that have been found in cow's milk. However, it does not make a good substitute for breast milk. Although almond milk does have many health benefits, it does not contain adequate nourishment needed for infant growth.
Almond milk is also not advisable for people with tree nut allergies, as it can cause severe side effects. People with thyroid problems or chronic migraines should also avoid almonds, as almonds contain the amino acid tyrosine. Although this amino acid can be vital in the overall health for most, those who suffer from thyroid problems or migraines can actually experience worsening conditions.
Join Over 4.4 Million Current Globe Life Policyholders
Globe Life's values have remained the same since our roots began in 1900.