$

1

*

Buys

$

100

,

000
Globe Life Insurance
Get My FREE Quote — Apply In Minutes
Choose Your Coverage:
$30,000
$50,000
$100,000
$5,000, $10,000, $20,000, $30,000, $50,000, $100,000


No Medical Exam —
Simple Application

No Medical Exam—Simple Application

Free Quote—Apply Online


No Waiting Period
Full Coverage The First Day
Fast Approval Process
Full Coverage The First Day—Fast Approval Process

Monthly Rates as low as:
$3.49 for Adults
$2.17 for Children or Grandchildren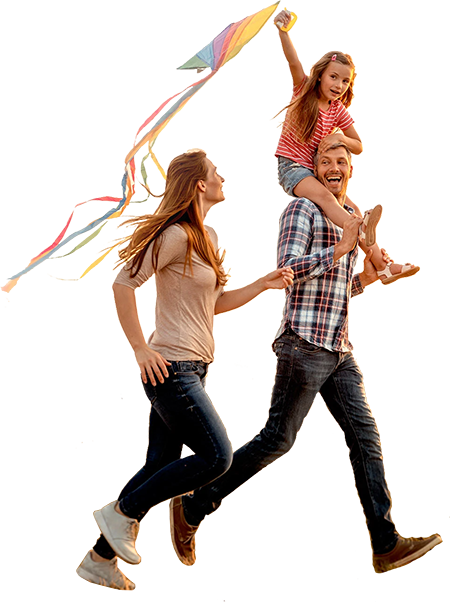 $

1

*

Buys

$

100

,

000
Globe Life Insurance for Adults or Children



No Medical Exam
Simple Application

No Medical Exam—Simple Application

Free Quote—Apply in Minutes


No Waiting Period
Full Coverage The First Day
Fast Approval Process
Full Coverage The First Day—Fast Approval Process

Monthly Rates as low as:
$3.49 for Adults
$2.17 for Children or Grandchildren


By

Mike Elman

•
September 14, 2016
Fibromyalgia is a musculoskeletal condition that brings about chronic muscle and joint pain. It affects about 1 in 50 Americans, and studies have shown that women are more prone to this condition than men. Although the cause for fibromyalgia is not clear, it is assumed that it is brought on by stress, hormonal imbalances and chemical changes in the body. A 2009 article in Nature Reviews Rheumatology indicated that fifty percent of patients with systemic lupus erythematous and twenty percent of people with rheumatoid arthritis also suffer from fibromyalgia.
Common symptoms for those who suffer from fibromyalgia are fatigue or sleep disturbances. Even when individuals who have fibromyalgia sleep for a long time, they may wake up feeling exhausted. Patients with fibromyalgia may also develop sleep disorders such as sleep apnea, which can increase the intensity of their symptoms.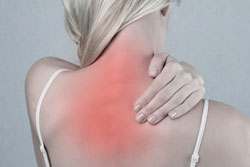 Along with severe pain and chronic fatigue, someone with fibromyalgia may also experience tenderness, stiffness, gastrointestinal problems, lack of concentration and depression. Many physicians will diagnose someone with fibromyalgia if they show positive reactions to 11 of 18 points of tenderness.
If you have been diagnosed with fibromyalgia, you may have received conventional drugs from your physician including NSAIDs (non-steroid anti-inflammatory drugs), pain killers and antidepressants. These drug treatments, however, can produce side effects and may actually not really produce the relief needed to live a normal life. For this reason, some people look at other options for treatment.
Your physician may actually be able to incorporate the use of natural remedies that could be helpful when added to your current treatment plan. Eating foods rich in the antioxidant Quercetin may be useful, as Quercetin is an anti-inflammatory found in foods such as red onions, broccoli, tomatoes and pineapples.
In addition, omega-3 fats can also naturally reduce inflammation caused by fibromyalgia. Fatty fish, such as salmon, lake trout, herring, sardines and tuna contain the most omega-3 fatty acids, and therefore, provide the most benefit. However, if you choose to use a supplement to receive your omega-3 fatty acids, be sure to purchase a high quality one that contains little or no mercury.
Eating foods that are gluten-free may also be helpful in easing the symptoms of fibromyalgia. Gluten is a protein found in most grains like wheat, and has been found to cause neurological problems, weight gain, inflammation, muscle pain and fatigue.
Stress and anxiety can also increase the symptoms of fibromyalgia. Research has shown that stress can raise cortisol levels and thus cause inflammation. By taking the initiative to find ways to relax and lower your anxiety, you can possibly decrease your symptoms of fibromyalgia. Some ways you may be able to reduce stress-triggered inflammation are by practicing yoga, exercising or even scheduling a much needed vacation.
According to reports published in Best Practice and Research Clinical Rheumatology, neck injuries, spinal, joint and muscular injuries also increase the risk of developing fibromyalgia symptoms. Studies have indicated that receiving chiropractic care for these injuries is helpful in treating the symptoms associated with fibromyalgia. It is further noted that regular cervical spinal adjustments have been found to have a positive effect of reducing anxiety associated with fibromyalgia.
Supplementing with 250-300 milligrams twice daily of magnesium has also shown to assist with fibromyalgia symptoms. Choosing to eat foods rich in magnesium is also helpful and can be found in pumpkin seeds, flax seeds, cocoa, almonds, spinach, halibut and black beans.
Jacob Teitelbaum, M.D., director of the Fatigue & Fibromyalgia Practitioners Network and author of "The Fatigue and Fibromyalgia Solution", indicates that the right supplements can help muscles relax, which can lead to pain reduction or even pain prevention.
Research performed in 2012 by Dr. Teitelbaum and published in an article in The Open Pain Journal, proved that a simple sugar called ribose, can increase energy by an average of 61 percent, and decrease pain from fibromyalgia by over 15 percent. Ribose is also helpful in relaxing muscles, which may tighten due to fibromyalgia.
Further, Dr. Nehad Soloman, a board-certified rheumatologist for Valley Arthritis Care in Arizona reveals that a synthetic form of a compound called SAMe, plays an important part in preventing chronic pain, boosting your spirits and your immune system. According to Dr. Soloman, SAMe assists in the production and breakdown of neurotransmitters, serotonin and hormones in the brain that influence and regulate moods.
Fibromyalgia is one of the world's oldest and more complex medical mysteries. With further research, there is hope that those suffering from fibromyalgia can eventually begin to live a life free from chronic pain and discomfort.
Globe Life's values have remained the same since our roots began in 1900.