$

1

*

Buys

$

100

,

000
Globe Life Insurance
Get My FREE Quote — Apply In Minutes
Choose Your Coverage:
$30,000
$50,000
$100,000
$5,000, $10,000, $20,000, $30,000, $50,000, $100,000


No Medical Exam —
Simple Application

No Medical Exam—Simple Application

Free Quote—Apply Online


No Waiting Period
Full Coverage The First Day
Fast Approval Process
Full Coverage The First Day—Fast Approval Process

Monthly Rates as low as:
$3.49 for Adults
$2.17 for Children or Grandchildren
Can White Wines Be Healthy Too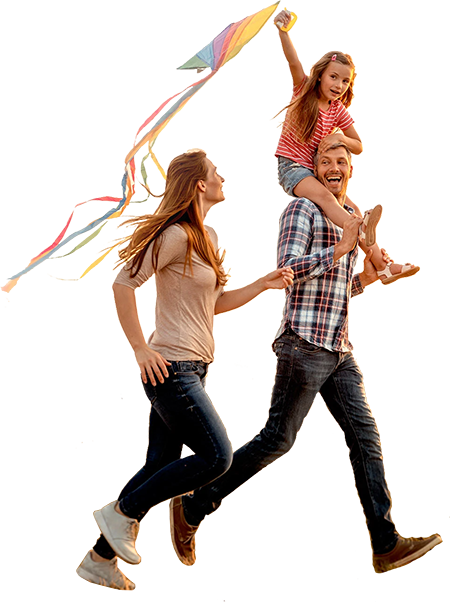 $

1

*

Buys

$

100

,

000
Globe Life Insurance for Adults or Children



No Medical Exam
Simple Application

No Medical Exam—Simple Application

Free Quote—Apply in Minutes


No Waiting Period
Full Coverage The First Day
Fast Approval Process
Full Coverage The First Day—Fast Approval Process

Monthly Rates as low as:
$3.49 for Adults
$2.17 for Children or Grandchildren


By

Stacy Williams

•
April 20, 2016
You've likely heard by now that drinking a glass of red wine can be beneficial for your heart, but can white wines also be a healthy choice? It has been debated that red wines are healthier for your heart due to the antioxidant compounds found in the skins of the red grapes, a compound called anthocyanins.
It is true that drinking red wine has been found to help prevent heart attacks, increase the amount of good cholesterol (HDL) and decrease the chances of blood clotting. Red wine has also been found to be helpful in reducing pain associated with some chronic conditions because of its anti-inflammatory properties. Some believe the antioxidant found in red wine can even help prevent cancer.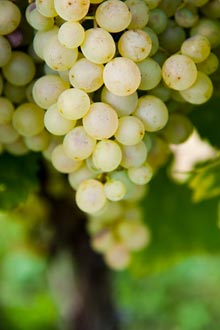 People have praised the benefits of red wine for centuries. Since the 1990s, it's been labeled a superfood many times over, protecting the body from countless illnesses and reducing mortality by 30 to 50 percent, according to some studies.
The reason red wine gets so much credit is that it's full of a potent blend of some of the strongest antioxidant chemicals found in nature, potentially even more potent than vitamins C and E, which are considered some of the most powerful. Besides polyphenols, flavonoids, phenolic acids, and other bioactive compounds, red wine contains resveratrol, a chemical that has shown promise in protecting heart and brain damage, reducing inflammation, and reversing harmful health conditions. These helpful compounds, found in the skins of grapes, appear more abundantly in red wine than in white. Red-wine grapes stay in contact with their skins for much longer in the winemaking process, while white-wine grapes are separated from their skins early on. It's because of this wine making process that much of the published research shows that when it comes to preventing colon cancer, stroke, diabetes, and heart disease, red wine has become a favorite beverage.
But, what about white wine and champagne? Do white wines have any beneficial properties? The answer is yes. White wine has many of the same positive health benefits as red wine. White wine is also found to contain flavonoids that have antioxidant properties, which can help prevent cancer. In fact, according to a study from the University of Barcelona, white wines may have a higher antioxidant capacity than red wines.
White wine also has the ability to protect the heart against aging, which can provide preventive benefits. In addition, it's possible that white wine could be beneficial towards achieving weight loss, according to a 2004 study from the University of Hohenheim (Germany). The study found that patients interested in losing weight and on a calorie-restricted diet may benefit from drinking white wine.
While calorie count ranges based on wine variety, your consumption will be around 129 calories per five-ounces, so be conservative when you drink and keep in mind that the American Heart Association recommends that men consume no more than two drinks per day and women limit alcohol consumption to one drink per day. It was also found that a diet with 10 percent of energy derived from white wine could be as effective in assisting weight loss as a diet with 10 percent of energy derived from juices.
Besides being lower in caloric content than red wines, white wines are full of antioxidants, thanks to phenolic compounds that help your body fight stress. A glass of white wine, being with friends and fresh air can all assist in reducing stress. In addition, the antioxidant composition of European white wines has shown to be comparable to that of olive oil, and white wines may be just as effective as reds in facilitating healthy heart and artery function.
Researchers from University of Reading (U.K.) also found that champagne may be beneficial in weight loss. Champagne also has heart-healthy properties. Champagne was noted to have positive effects on endothelial function, a strong indicator of heart disease. The study results indicated that daily moderate consumption of champagne may improve vascular performance.
Beyond the heart, champagne could also benefit your brain as well. Studies show that drinking champagne could help prevent brain disorders, including dementia and Alzheimer's disease, according to the Reading study. It found that certain black grape varieties used in champagne can aid memory due to a compound called phenolic acid. The researchers recommend that people drink two to three glasses of champagne a week, starting after the age of 40 to help stave off dementia.
Of course, all of these benefits come with caveats. Keep in mind that although alcohol consumption can have some benefits, all of these studies indicate moderate consumption — not heavy consumption. In many cases, drinking too much can not only counteract the benefits, but it could instead, make things worse in the long run.
Join The Globe Life Family of Companies With Over 16.8 Million Policies In Force
Globe Life's values have remained the same since our roots began in 1900.