$

1

*

Buys

$

100

,

000
Globe Life Insurance
Get My FREE Quote — Apply In Minutes
Choose Your Coverage:
$30,000
$50,000
$100,000
$5,000, $10,000, $20,000, $30,000, $50,000, $100,000


No Medical Exam —
Simple Application

No Medical Exam—Simple Application

Free Quote—Apply Online


No Waiting Period
Full Coverage The First Day
Fast Approval Process
Full Coverage The First Day—Fast Approval Process

Monthly Rates as low as:
$3.49 for Adults
$2.17 for Children or Grandchildren
More Big Cities Surprisingly Great for Outdoorsy People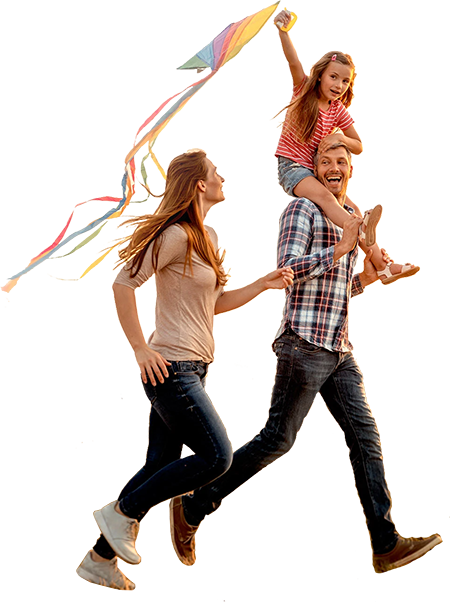 $

1

*

Buys

$

100

,

000
Globe Life Insurance for Adults or Children



No Medical Exam
Simple Application

No Medical Exam—Simple Application

Free Quote—Apply in Minutes


No Waiting Period
Full Coverage The First Day
Fast Approval Process
Full Coverage The First Day—Fast Approval Process

Monthly Rates as low as:
$3.49 for Adults
$2.17 for Children or Grandchildren


By

Stacy Williams

•
August 26, 2015
Bright lights, excellent dining, cultural attractions, and the excitement of a faster-paced life are all reasons why people love big city living. But what if you enjoy all of those things, but also feel drawn to the quiet, the adventure, and the wide open spaces that only the Great Outdoors can provide? In a previous article we introduced four big cities where residents could have everything city life has to offer and still enjoy proximity to a wealth of outdoor adventures. Below we'll introduce three more big cities that really do offer the best of both worlds. So keep reading to learn about these three major cities, in no particular order, with major perks for outdoorsy types.
Miami, Florida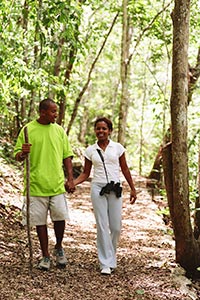 With a population of over 400,000 people, Miami is the 42nd largest city in the United States and is a major center of international business. While Miami is known for its world-class nightlife and culture and for being a playground to the rich and famous of the world, you'll be surprised to learn just how many outdoor adventures you'll be able to enjoy in and around this bustling metropolis.
Miami is located right between Biscayne Bay to the east and the Florida Everglades to the west and the area is home to many natural wonders and wildlife. From pristine beaches, to mangroves, to lush tropical wetlands –not to mention continuous sunshine and warm weather –Miami is an ideal spot for the outdoors enthusiast.
Everglades National Park and Big Cypress
The Everglades offers outdoor fun sure to satisfy even the most adventurous nature enthusiast. Spanning 1.5 million acres, Everglades National Park is the largest subtropical wilderness in the U.S and is home to many different species of plants and animals, including endangered species like the Florida panther. Visitors to the park can explore a variety of ecosystems including tropical hardwood hammocks, cypress swamps and mangrove forests. There are numerous hiking and biking trails, camp sites, and boating and canoeing opportunities as well.
Big Cypress National Preserve consists of over 729,000 acres of tropical and temperate plant communities and lies just 45 miles west of Miami. Several federally listed endangered species, including the Florida panther and eastern indigo snake, live within the preserve. Human visitors can hike a variety of trails including the Florida National Scenic Trail which begins at the Oasis Visitor Center within the park.
Biscayne Bay National Park
Biscayne Bay National Park is just 9.1 miles from downtown Miami and includes the four unique ecosystems of mangrove swamp, coral limestone keys, the Florida Reef (located offshore) and the waters of Biscayne Bay. Each of these distinct ecosystems provide habitat to different plants and animals and opportunities for humans to enjoy the wonders of nature. If being on and in the water is your favorite way to explore nature, Biscayne Bay is the perfect outdoor getaway. The park offers boating, canoeing, swimming, kayaking, and fishing. The barrier reefs offer amazing scuba diving and snorkeling along the Great Florida Reef, the only living coral barrier reef in the continental United States.
Philadelphia, Pennsylvania
Philadelphia, the City of Brotherly Love, is the largest city in Pennsylvania and the center of the sixth largest metropolitan area in the United States. Known for its museums, landmarks, and numerous fine dining opportunities, Philadelphia is the kind of city in which visitors and residents alike can find endless amusements indoors. So you may be surprised to learn just how much the city offers in the way of outdoor adventure.
A World-Class Park System
Fairmount Park in Philadelphia is a park system consisting of 63 parks on over 9,200 acres. Fairmount Park proper takes up over 4,000 of those acres and is the largest landscaped urban park in the world. A variety of landscapes including rolling hills and shaded woodlands offer running, cycling, and even deep-woods hiking right in the city. The park also boasts a wildlife refuge treatment center and three environmental centers.
A Wealth of Bike and Hiking Trails
Philly has been named one of the top 50 biking cities in the United States and has over 205 miles of bike trails and lanes. The most popular bike trail, Schuylkil River Trail, runs for 25 miles along the banks of the river it gets its name from with plans for an extension soon. Central Perkimen Valley Park and the Delaware River Trail offer more secluded trails for those who want to get off the beaten path. Hikers can enjoy these trails as well as others including Wissahickon Valley Park right in the heart of the city.
Adventures Just Outside the City
Mount Joy and Mount Misery trails at the 3,600 acre Valley Forge National Historical Park, just 30 minutes from the city, give visitors the chance to stretch their legs on moderate to strenuous hikes through wooded hills. French Creek State Park in Chester County, just over an hour's drive from the center of Philadelphia, has camping, hiking, and canoe and kayak rentals. At Berks County Park, just about 66 miles from the city, avid hikers can hike the Pinnacle at Blue Mountain, a challenging 8.7 mile hike with elevation gains of about 870 feet. Hikers can also easily access the Appalachian Trail from Berks County.
Washington, DC
It's the capitol of the United States and one of the most important cities in the world. It is home to the centers of all branches of the national government, as well as 176 foreign embassies. The Washington metro area has a population of around 5.8 million with almost 650,000 in the district itself. It's well known for its plentitude of monuments and other national landmarks, museums, and quirky neighborhoods offering unique shopping and dining experiences. All this plus excellent outdoors opportunities make DC a great place to work, live, or visit.
Aquatic Gardens and Gorgeous River Hikes
Kenilworth Aquatic Gardens, located in the northeastern corner of DC is the only national park devoted to the growing and study of aquatic plants. The gardens span 14 acres with 45 ponds filled with rare lotuses and water lilies and abundant wildlife including birds, fish, mammals, reptiles, and mushrooms. If gorgeous river views and impressive waterfalls appeal to you then look no further than Great Falls Park, an 800 acre park located just 15 miles from the city. Billy Goat Trail is a popular 4.2 mile hiking trail that offers a challenging and rewarding workout over rocks and boulders with beautiful views of the Potomac River.
Plentiful Bike Trails
The C&O Canal is a 184.5 mile stretch along the Potomac River's north bank that begins in DC Bikers can test their endurance on the unpaved towpath and there are even campsites along the way. The Mount Vernon Trail is a paved multi-use trail winding along the Potomac River and connecting George Washington's Mount Vernon Estate and Theodore Roosevelt Island. The Capital Crescent Trail is an 11 mile paved trail that begins in Georgetown. Capital Crescent Trail connects to many other bike routes as well including the 30 mile Great Washington Bicycle Loop Ride and the 104 mile long Tkaczyk's All Terrain Century.
Paddling Sports
Paddlers have plenty of options to get out on the water in the Washington, DC area. For an easy trip out on the water try the Chesapeake and Ohio Canal. The Potomac River also offers relaxing paddling. You can view the city and monuments from the river and see wildlife along Roosevelt Island. Get a more challenging workout kayaking on the white water parts of the Potomac River, but be careful and don't go unless you've researched first. These white-water portions that can be dangerous even for experienced paddlers.
Globe Life's values have remained the same since our roots began in 1900.