$

1

*

Buys

$

100

,

000
Globe Life Insurance
Get FREE Life Insurance Information
Or call for more information: 1-800-742-6787

Or call for more information
1-800-742-6787
Choose Your Coverage:
$30,000
$50,000
$100,000
No Medical Exam
Simple Application

Free Quote—Apply in Minutes
No Waiting Period
Full Coverage The First Day
Fast Approval Process
Monthly Rates as low as:
$3.49 for Adults
$2.17 for Children or Grandchildren
What Every Woman Should Know About Breast Cancer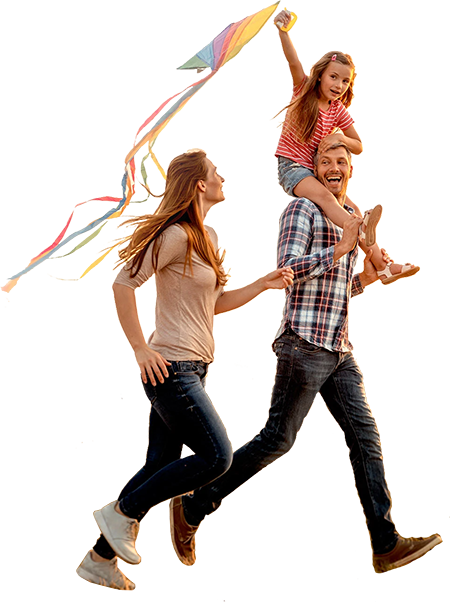 By

Stacy Williams

•
July 06, 2016
While the pink ribbon is known internationally as a symbol of the fight against breast cancer, many women still don't know much about the actual disease or its prevention and treatment. According to the American Cancer Society, 1 in every 8 women in the U.S. will develop invasive breast cancer at some time during their life. Knowing the facts about the prevention and treatment of breast cancer could save your life or the life of a loved one.
Every year, hundreds of thousands of new cases of invasive breast cancer are diagnosed in women (and a much smaller number in men). The American Cancer Society estimates that nearly 40,000 women will have lost their lives to breast cancer in 2013.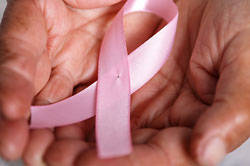 Breast cancer is the leading cause of cancer death in women aged 15-34. Just because you're young, doesn't mean you aren't at risk for developing breast cancer. In fact, approximately 10,000 women under the age of 40 are diagnosed with breast cancer every year. It's important for young women to give themselves regular breast exams as well as older women.
About two thirds of breast tumors are discovered through breast self-exams. You can speak to your doctor about how to perform a breast self-exam. There are also online guides to breast self-exams available at WebMD.com, Nationalbreastcancer.org and Brightpink.org.
While self-breast exams are crucial for women of all ages, clinical breast exams and mammograms are also essential. Women who are in their twenties and thirties should have a clinical breast exam by a physician at least every three years. These exams are often part of a regular health exam. Women age 40 and up will need to have a mammogram each year as well as a clinical breast exam. Women 50 and over should have a mammogram every two years, and should continue to perform self-breast exams.
Women who have a higher than average risk for developing breast cancer need to be more aware of any breast changes they may notice. If you fall into this category, speak with your doctor about ultrasound and MRI testing. You will also want to consider starting regular mammogram testing earlier and will want to have exams more often.
Certain factors do put you at a higher risk for developing breast cancer. Some of these factors, such as family history, age, gender (only about 1 in every 1,000 men develop breast cancer) and inherited gene mutation are out of your control. However, you can actually lower your risk of developing breast cancer.
Women who are physically active have a lower risk, so exercise regularly. Likewise, obesity increases your risk. Drinking and smoking can also raise your risk level. Women who start having children at a later age are also at a higher risk. Research has also shown that women who breast feed their babies can lower their risk of developing invasive breast cancer.
Many women believe that family history has a large role to play in whether or not they will develop breast cancer. However, only 25% of those who develop breast cancer also have a family history of it. As for the "breast-cancer genes", the BRCA1 and 2 mutations, only between five and ten percent of patients carrying these genes have had a family history of breast cancer.
In other words, just because you have a family history of breast cancer doesn't mean you're destined to get it. On the other hand, a family tree free of breast cancer doesn't mean you can't or won't develop it. Doctors recommend taking all preventative measures regardless of your family history.
Being diagnosed with breast cancer can mean vastly different things for different women. That's because there isn't just one type of breast cancer, in fact there are several. Ductal carcinoma in situ (DCIS) is non-invasive breast cancer. In a patient with DCIS the cells that line the ducts appear as cancer cells, but those cells have not spread into the walls of the ducts or the breast tissue that surrounds them. Most women diagnosed with DCIS conquer it provided treatment starts soon after discovery.
Invasive ductal carcinoma (IDC) is the most common type with eight of ten cases of invasive breast cancer being IDC. It begins in the milk ducts and spreads through the duct walls into the tissue of the breast. If not detected and successfully treated, it can spread to other parts of the body through the bloodstream and through the lymphatic system.
A third type of breast cancer, invasive lobular carcinoma (ILC), begins in the lobules (the glands that produce milk). This type of invasive cancer makes up one in every ten cases of invasive breast cancer. It's less common, but more difficult to detect through mammograms. There are also even less common types of breast cancer including inflammatory breast cancer, triple-negative breast cancer and Paget disease. The type of treatment needed will depend upon the type of cancer, as well as the stage the cancer is in when detected.
According to Powel Brown, a medical oncologist who is on the advisory board for Susan G. Komen for the Cure, most women who get breast cancer in the United States do not die from it. A lot depends on what stage the cancer is in when it is first detected and treated.
The American Cancer Society reports that the five year survival rate when treated during stage zero or one is close to 100%. That survival rate drops to 86% at stage three, which is still relatively high. Quite simply, early detection can make all the difference. For this reason, it's extremely important to get tested regularly.
Join Over 4.4 Million Current Globe Life Policyholders
Globe Life's values have remained the same since our roots began in 1900.