$

1

*

Buys

$

100

,

000
Globe Life Insurance
Get My FREE Quote — Apply In Minutes
Choose Your Coverage:
$30,000
$50,000
$100,000
$5,000, $10,000, $20,000, $30,000, $50,000, $100,000


No Medical Exam —
Simple Application

No Medical Exam—Simple Application

Free Quote—Apply Online


No Waiting Period
Full Coverage The First Day
Fast Approval Process
Full Coverage The First Day—Fast Approval Process

Monthly Rates as low as:
$3.49 for Adults
$2.17 for Children or Grandchildren
Outrageous Facts about U.S. Presidents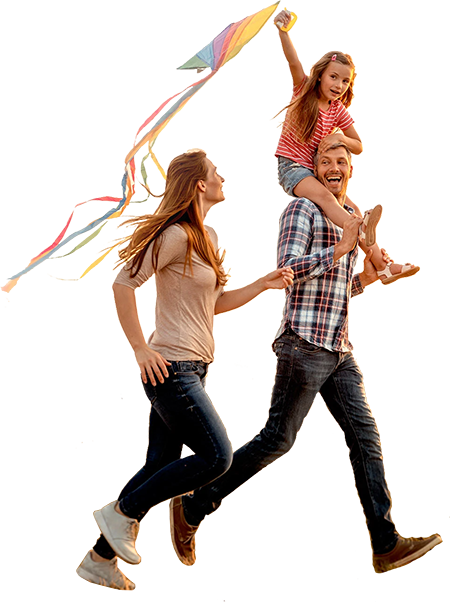 $

1

*

Buys

$

100

,

000
Globe Life Insurance for Adults or Children



No Medical Exam
Simple Application

No Medical Exam—Simple Application

Free Quote—Apply in Minutes


No Waiting Period
Full Coverage The First Day
Fast Approval Process
Full Coverage The First Day—Fast Approval Process

Monthly Rates as low as:
$3.49 for Adults
$2.17 for Children or Grandchildren


By

Lucille Reed

•
March 23, 2016
Since 2016 is the year of the Presidential election, here are some unusual facts about United States Presidents. The President of the United States of America is one of the most prestigious and powerful positions a person can attain. Along with this role comes world-wide fame, respect, and a great deal of responsibility. Life in the White House, however, isn't just briefings, formal dinners, and meetings with visiting heads of state.
The people who have occupied the Oval Office are still just people like everyone else. Presidential history is full of stories of their quirks, strange habits and even some scandalous activities.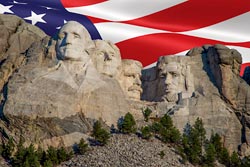 You may be surprised to know that George Washington didn't actually have wooden teeth. The story of his wooden teeth was only an American legend. In reality, the man whose portrait graces the face of the one dollar bill didn't have wooden teeth at all. Washington was plagued with bad teeth and did have dentures. However, his dentures were made of materials such as ivory, lead, gold wire, and human or animal teeth.
John Quincy Adams, the 6th President, had a highly unusual morning ritual for a U.S. President. Each morning, Adams liked to strip down and go skinny dipping in the Potomac River, Washington, D.C.'s main waterway. One story claims that he even granted an interview with a reporter who sat on his clothes while he was enjoying his morning swim.
The 7th President of the United States, Andrew Jackson, had a parrot with a dirty mouth. Jackson must have had a good sense of humor, because apparently he taught his pet African grey parrot to curse. A story attributed to one Rev. William Menefee Norment, the man who presided over Jackson's funeral, says the parrot was cursing so much during the funeral it had to be removed.
Before the Van Halen song immortalized a student's crush on his teacher, the 13th President of the United States, Millard Fillmore, fell for his. This U.S. leader met his wife, Abigail, when she was his teacher. Despite the difference in their positions, the pair weren't very far apart in age. Millard was 19 when he met Abigail who was just 21. They married seven years later.
Modern Presidents of the United States are held to very high moral standards. The thought of one of them being drunk in any public forum is almost unheard of. Yet the 17th President, Andrew Johnson, showed up drunk to his own inauguration. Johnson's inauguration took place the day after President Lincoln was assassinated.
President Ulysses S. Grant, whose actual first name was Hiram, reportedly enjoyed life in the fast lane. He once received a ticket from a police officer who didn't recognize that he was ticketing the 18th President of the United States. What was Grant's crime? He received the ticket for speeding. He was caught riding his horse too fast down the streets of Washington, D.C.
If President Fillmore marrying his teacher didn't raise an eyebrow, the fact that President Grover Cleveland, the 22nd and 24th President of the United States, married his ward might. Frances Folsom Cleveland Preston was only 11 years old when her father died and Cleveland, her father's law partner, became her legal guardian. Just 10 years later Cleveland and Frances were married, making her the youngest First Lady in American history at the age of 21.
The 27th President, William Howard Taft, was a large man weighing over 300 pounds. As the story is told, Taft was so heavy that he actually got stuck in his bathtub and had to be removed with assistance. Whether true or false, it is true that Taft had to have his own customized bathtub made to accommodate his large size.
Warren G. Harding, the 29th President, loved to play cards, especially poker. Stories say it wasn't uncommon for Harding to gather with friends and play cards well into the night. Harding wasn't always lucky though. He gambled away the White House china losing the entire collection to Benjamin Harrison.
The 30th President of the United States, Calvin Coolidge, had several eccentric habits that were unexpected of the leader of the free world. Not only did he sleep an average of 10 hours each night, but he had a strange morning ritual. Coolidge reportedly ate his breakfast in bed most days while someone rubbed Vaseline on his head. If that wasn't unusual enough, Coolidge also practiced his riding skills on a mechanical horse that he had installed in his dressing room.
Lyndon B. Johnson became the 36th President following the assassination of John F. Kennedy. Directly after becoming President, Johnson had the White House phone system expanded so he could make calls from anywhere, including the bathroom where he held some of his meetings. He was also known for dragging reporters and White House aides into the bathroom with him for meetings.
The 43rd President, George W. Bush, was no doubt fulfilling a childhood fantasy when he proclaimed his hatred of broccoli in response to questions about him imposing a ban of the vegetable on Air Force One. President Bush reportedly said "I do not like broccoli, and I haven't liked it since I was a little kid when my mother made me eat it. I am the President of the United States now, and I'm not going to eat any more broccoli!" Later, when Barack Obama became president he was asked what his favorite vegetable was. His response, "broccoli", went viral.
Globe Life's values have remained the same since our roots began in 1900.