$

1

*

Buys

$

100

,

000
Globe Life Insurance
Get FREE Life Insurance Information
Or call for more information: 1-800-742-6787

Or call for more information
1-800-742-6787
Choose Your Coverage:
$30,000
$50,000
$100,000
No Medical Exam
Simple Application

Free Quote—Apply in Minutes
No Waiting Period
Full Coverage The First Day
Fast Approval Process
Monthly Rates as low as:
$3.49 for Adults
$2.17 for Children or Grandchildren
7 Steps To Help Someone Who Is Grieving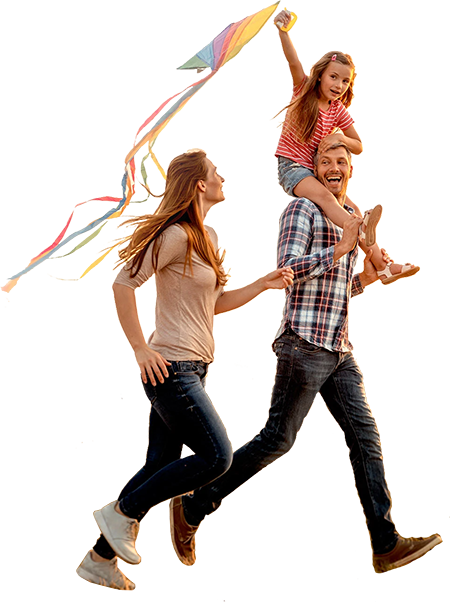 By

Lucille Reed

•
May 17, 2017
It can be a helpless feeling to see a loved one suffering with grief. You may automatically want to rush to their side to help them, but sometimes you just don't know the right words to say.
There are many reasons that someone may grieve. It could be from the loss of a job or a home, the loss of a pet, or the death of a loved one.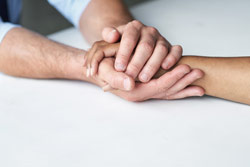 It may be difficult to understand the process someone goes through when they grieve, but there are steps you can take to let them know you care and are there for them.
Remember everyone grieves differently. Everyone has their own way of dealing with grief. There is no right or wrong way. Some may feel grief very deeply, but are able to move on quickly, while others may grieve more privately and take more time get over their feelings of grief. There is really no set time frame for the length of time someone may need to grieve. It's important to keep an open mind about people's individual grieving process.
Avoid clichés. People often think they are helping by suggesting that people should not be grieving, but these statements do not help and can often make people feel even worse. Clichés like time heals all wounds, you'll bounce back or they're in a better place are types of statements often said with good intention, but they can actually make the other person feel worse instead. It may leave them feeling guilty for wanting to grieve. It could even undermine how they feel.

Instead, you may try being more empathetic and ask questions as simple as how their day went or how they are feeling. This will let them know you are sincerely concerned about them and it can go a long way in helping them heal. Even just a simple I'm sorry can let them know you care.

Sometimes not saying anything at all may be the best thing to do too. When you don't feel like there is anything you can say to make someone feel better, often just offering a hug and letting them know you are there for them is enough.
Be there. Don't be pushy, but offer to go to lunch or take a walk when they are ready. Allow them to make the decision to gain control of their situation, rather than trying to take control. They need to feel empowered in order to have the strength they need to move on.
Suggest a pet. Research has shown that adopting a pet can be great therapy for someone who is grieving. Pets have an amazing ability to sense when people are feeling sad. They can be the perfect companion for someone who is lonely.
Be conscious of gender differences. Understand that men and women deal with grief differently. Women tend to be more open about their grief and how they are feeling. Men are more likely to shut down, isolate themselves and possibly turn inwardly to hide their grief. Whether your friend or loved one is a male or female, letting them know you are there for them when they are ready to talk can be helpful in knowing they do not have to go through the grieving process alone.
Be observant and concerned. Watch for signs of depression during the grieving period. If your friend or loved one starts to show signs of hopelessness, becomes isolated or even suicidal, you may want to seek the support and advice of a grief counselor.

Dealing with grief can be a very painful experience. A grief counselor can assist people going through a difficult time. They can give them tools to deal with emotions like shock, denial, anger, fear, sadness and depression. All of these emotions can be overwhelming and seeking the help of a professional can help with recovery.
Be available. Sometimes you don't need to do anything to help someone get through their grieving process besides just being there. Having a non-judgmental friend they can trust to share their emotions with can be very healing during a period of loss. They may be experiencing feelings they are holding inside. Having someone they can talk to without the fear of being judged can be the very support they need.
Join 4.3 Million Current Globe Life Policyholders
Globe Life's values have remained the same since our roots began in 1900.