$

1

*

Buys

$

100

,

000
Globe Life Insurance
Get My FREE Quote — Apply In Minutes
Choose Your Coverage:
$30,000
$50,000
$100,000
$5,000, $10,000, $20,000, $30,000, $50,000, $100,000


No Medical Exam —
Simple Application

No Medical Exam—Simple Application

Free Quote—Apply Online


No Waiting Period
Full Coverage The First Day
Fast Approval Process
Full Coverage The First Day—Fast Approval Process

Monthly Rates as low as:
$3.49 for Adults
$2.17 for Children or Grandchildren
You Can't Afford to Believe These Women's Health Myths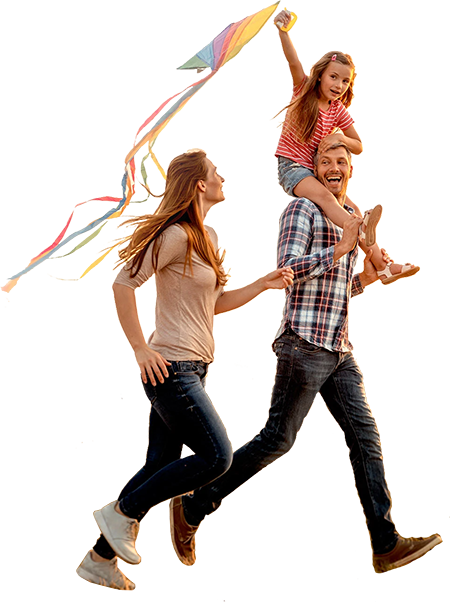 $

1

*

Buys

$

100

,

000
Globe Life Insurance for Adults or Children



No Medical Exam
Simple Application

No Medical Exam—Simple Application

Free Quote—Apply in Minutes


No Waiting Period
Full Coverage The First Day
Fast Approval Process
Full Coverage The First Day—Fast Approval Process

Monthly Rates as low as:
$3.49 for Adults
$2.17 for Children or Grandchildren


By

Lucille Reed

•
May 13, 2015
Throughout the ages, the female body has inspired painters, sculptures and poets alike. Unfortunately, it has also inspired some very strange theories about how it works. Many of these theories spread and became seen as "common knowledge" , often to the detriment of the subjects of the theories themselves.
For instance, did you know that people once believed that a woman's uterus moved around in her body causing illnesses? This theory of a wandering womb caused ancient Egyptian women to stand for hours over burning incense to try to "lure" the womb back into place. Even the father of Western medicine, Hippocrates himself, believed in the wandering womb.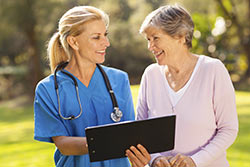 Medicine has come a long way and women's bodies are no longer seen as mysterious and impossible to understand entities. But even in this modern age, misinformation about women's health still circulates at a sometimes alarming rate. These myths can complicate women's lives and keep them from getting treatments they need. Here are some women's health myths that you can't afford to keep believing.
1 – Going to the gynecologist less than once per year is adequate
A lot of people, women included, don't like going to the doctor unless they have troubling symptoms. You may feel that it's pointless to go see your gynecologist when you're feeling just fine. But this is a misconception. Some health conditions and diseases, such as certain sexually transmitted diseases and cervical cancer, have few or no symptoms in their early stages.
Cervical cancer can be prevented if regular Pap tests are performed. Preventative health routines are the best way to achieve optimal health. This means going to see your gynecologist at least once a year and more often if you have had a history of cervical cancer or other issues.
2 – Young women don't need regular breast exams
The idea that young women don't need regular breast exams is not only false, it's also dangerous. Women in their 20s do have a lower risk, on average, of developing breast cancer compared to women over 40. But age is only one of several factors that determine one's risk for developing breast cancer.
Women with a family history of breast cancer are at a higher risk and need to take appropriate measures. But even women in their twenties without a family history of breast cancer should have a clinical exam done yearly. Young women should also perform regular self-exams at home once every month.
3 – It's not possible to get pregnant during your period
However unlikely it may be, it's actually possible to get pregnant while you're on our period. With a strictly regular period ovulation occurs between 12 and 14 days before bleeding starts. But many women don't have regular periods. Even fewer have strictly regular ones. Heavy spotting can also occur at different times during your cycle.
If you have a very short period this can be confused with heavy spotting. Longer periods mean less time between ovulation and bleeding. In either case the risk for getting pregnant while on your period is higher. So the commonly held belief that it's not possible for a woman to get pregnant while she is menstruating is definitely a myth.
4 – Drinking milk every day will keep you from getting osteoporosis
Osteoporosis is the weakening of bones. Approximately 10 million men and women in American currently have osteoporosis and even more are at a high risk for it. But older people in general are at a higher risk. This is because people typically begin to lose bone as a natural part of the aging process. The group at the highest risk for developing osteoporosis are older women.
Many women (and men) believe that drinking milk daily will ward off osteoporosis. In reality consuming adequate calcium is only one part of the equation. Regular exercise, vitamins D and K and strength training should all be part of an osteoporosis prevention routine. In fact, some health experts believe that milk actually depletes the calcium from your bones and advise using alternative calcium sources.
5 – Birth control pills cause excessive weight gain
Some women avoid taking birth control pills due to the myth that they cause excessive weight gain. But this isn't the case. Studies have shown that some women will gain a bit of weight, but this is mostly due to water retention. Others will gain insignificant amounts of weight, especially in the beginning.
Most women who do experience weight gain when first taking the pills will lose it again within a few months. So in reality, this method of conception doesn't cause much long term weight gain, if any. Many women have reported that taking birth control pills had zero effect on their weight.
6 – You can't get pregnant when you're premenopausal
When we think of unplanned pregnancies we tend to think of younger women, those in their teenage years or early twenties. And this is when most unplanned pregnancies occur. But women in their 40s take second place. Perhaps because many women in their 40s experience fewer periods. But just because your periods have become fewer and farther between doesn't mean you can't get pregnant.
Women who have not had a period for over a year might still become pregnant. Even some women older than their 40s have a small chance of becoming pregnant if they have unprotected sex.
7 – A normal mammogram means everything is fine
Routine mammograms are a crucial part of breast health and breast cancer prevention. But unfortunately a normal mammogram isn't always enough. Approximately 10 to 15 percent of breast cancers are missed by mammograms. A normal mammogram along with no symptoms of breast cancer most likely means everything is fine.
But if you have other symptoms of breast cancer or disease such as a noticeable lump that wasn't there before, pain, or nipple discharge, then you need to know what is causing these symptoms. Women who have symptoms of breast cancer, yet normal mammograms, should speak to their physicians about having other tests that can detect breast cancer performed.
Globe Life's values have remained the same since our roots began in 1900.