$

1

*

Buys

$

100

,

000
Globe Life Insurance
Get My FREE Quote — Apply In Minutes
Choose Your Coverage:
$30,000
$50,000
$100,000
$5,000, $10,000, $20,000, $30,000, $50,000, $100,000


No Medical Exam —
Simple Application

No Medical Exam—Simple Application

Free Quote—Apply Online


No Waiting Period
Full Coverage The First Day
Fast Approval Process
Full Coverage The First Day—Fast Approval Process

Monthly Rates as low as:
$3.49 for Adults
$2.17 for Children or Grandchildren
What Women In Their 50s Know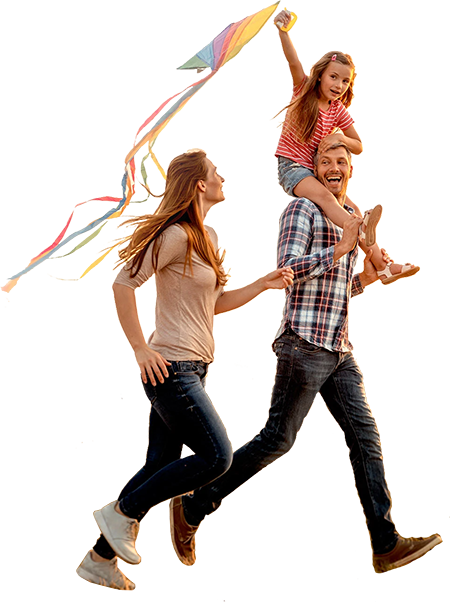 $

1

*

Buys

$

100

,

000
Globe Life Insurance for Adults or Children



No Medical Exam
Simple Application

No Medical Exam—Simple Application

Free Quote—Apply in Minutes


No Waiting Period
Full Coverage The First Day
Fast Approval Process
Full Coverage The First Day—Fast Approval Process

Monthly Rates as low as:
$3.49 for Adults
$2.17 for Children or Grandchildren


By

Stacy Williams

•
August 23, 2017
What Women In Their 50s Know
It is often said that something happens when women turn 50. They become acutely aware of what's most important in life and realize the true value of happiness. They can reflect on successes and failures, missed opportunities and the opportunities of a lifetime.
Women in their 50s are much wiser and more self-assured. They value their own worth and become more grounded in their thinking. Armed with such wisdom, women in their 50s can be a wealth of knowledge and experience for younger women. They can learn from past mistakes and perhaps eliminate some future struggles.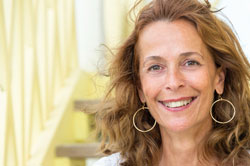 Here's a little insight into what women in their 50s tend to know...
Your #1 priority is yourself. If you find yourself being pulled in too many directions and you're not taking care of yourself, you will likely run out of steam and risk your own wellbeing. Making yourself your number one priority isn't selfish, but necessary in order to be productive and fulfilled. Take care of yourself first and then you will be able to take care of everything else more effectively.
A healthy lifestyle is the best one to choose. Although you can't always avoid stress or an unhealthy meal every now and then, you can take steps to make sure you keep your body healthy by exercising daily and eating right as often as you can. Studies show that 95 percent of all diseases are related to lifestyle choices. It's essential to integrate positive lifestyle choices and a healthy regimen into your daily life.
A positive support system makes a huge difference. Many people make the mistake of surrounding themselves with people who are negative, judgmental and energy-drainers. Remember, you are the one in control. Don't allow toxic people to taint you. Distance yourself from those who do not have your best interests at heart. It's the positive and supportive people who can get you through the tough times and will always be there for you.
Saying no is an essential learned skill. Women are good multi-taskers and tend to over schedule themselves by saying yes to anyone and anything. The guilt of saying no usually overrides the fact that it may all be too much to handle. Know that it's okay to turn down extra obligations that may leave you overwhelmed. Saying no to certain things can free up your time and allow you to focus on your own needs for a change.
The practice of self-acceptance creates the best image. At a young age, girls learn to compare themselves with just about everyone they see in the mainstream media. Women can continue to carry body image views into adulthood even if it's not a realistic portrayal of real women. Practice self-love and acceptance every day and stay true to your authentic self. When you've accepted yourself for exactly who you are on the inside, the mirror image will then reflect the same.
Outcomes are determined by choices. No matter how you were raised or what your family did before you, people's paths are determined by the choices they make. Don't blame others for a bad choice you may have made. Take responsibility and make good choices. Stay positive even when things don't turn out the way you hoped. No matter what the circumstances are, only you are responsible for the outcome.
Your biggest fan should be you. Have faith in yourself and your own personal abilities. Realize you are unique and powerful both on your own and with support behind you. You have the ability to accomplish anything you want if you truly believe you can do it.
To seek approval is to seek disappointment. Women often worry too much what others think of them instead of using their own intuition as guidance. Stop wasting your energy on trying to seek acceptance from others and learn to live up to your own expectations. When you seek approval from others, you will rarely find it from everyone. It can end up as nothing more than a gateway to self-doubt and second guessing. Trust yourself ... the rest will follow.
Listening can move mountains. Listening to others is a valuable skill that many overlook. Whether it's listening to your partner, children, friends or coworkers, learning to listen more intently will help you learn, develop and mature in any phase of life. As the world continues to increase in pace, the art of listening seems to diminish more every day. Learn to slow down and take in what's around you by simply listening.
Forgiveness can take years off. Unfortunately, many people make the mistake of holding onto grudges, even after apologies years of water under the bridge. Holding onto anger and regret, however, only hurts yourself. In some cases, resentment can take over and control your life. Don't hold on to negativity and past wrongs. Let go of the past and things you can't change. Forgive wrongdoings, even if you're not forgiven in return. It can alleviate years of unwanted turmoil and add years of inner peace.
Life is an amazing ride. As a woman, it can be easy to take life too seriously and get bogged down with the responsibility of a job, a family and everything else. Although life can be busy, don't forget to laugh and be joyful. Learn to stop and enjoy even the littlest things. Take time to enjoy friends and family, and savor every experience. It's a fast ride, but an amazing one, so don't miss out on the journey.
Globe Life's values have remained the same since our roots began in 1900.