$

1

*

Buys

$

100

,

000
Globe Life Insurance
Get FREE Life Insurance Information
Or call for more information: 1-800-742-6787

Or call for more information
1-800-742-6787
Choose Your Coverage:
$30,000
$50,000
$100,000


No Medical Exam
Simple Application

Free Quote—Apply in Minutes


No Waiting Period
Full Coverage The First Day
Fast Approval Process

Monthly Rates as low as:
$3.49 for Adults
$2.17 for Children or Grandchildren
6 Reasons Newlyweds Should Consider Life Insurance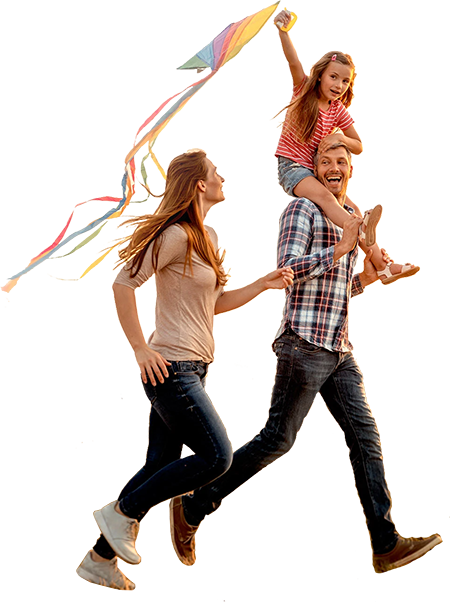 By

Mike Elman

•
July 03, 2018
6 Reasons Newlyweds Should Consider Life Insurance
Congratulations! Now that the honeymoon is over, it is the perfect time to begin long-term financial planning for a new life, family and future together.
Combining assets, household bills and expenses are front-of-mind for most young couples. Buying life insurance should also be included in those preparations, and here's why: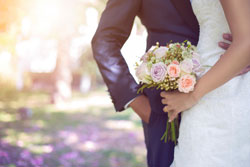 Combined Households + Future Family Growth = Increased Financial Liability
It's simple math, really. Once a couple combines households—or decides to expand their family—more expenses occur. They may need to purchase a larger home or vehicle to accommodate their new lifestyle or growing family. And, that could mean dealing with larger financial responsibilities.

Should a spouse pass away, life insurance can become a source of income replacement. It can also assist with funeral expenses which could allow remaining family members to maintain their standard of living.
Personal & Combined Debt Obligations May Affect The Surviving Spouse
While having extra assets and enough financial liquidity to pass on to loved ones is ideal, the reality is that very few people do. Life insurance can help ease those burdens. As long as the life insurance policy lists the correct beneficiary, such as a spouse, benefits should pass directly to them and would not be included in the estate's probate process.
Life Insurance Policies Become More Costly With Age
When it comes to purchasing life insurance, sooner is better. Insurance rates generally increase the older you get. Additionally, more medical conditions are prevalent as people age, which can result in larger premiums later in life.
Uneven Income
In most marriages, one spouse's income is significantly higher than the other. Therefore, in the event of the "breadwinner's" passing, the other spouse would be completely unprotected. According to a 2018 study by LIMRA1:

More than one third (35%) of all households would feel adverse financial impacts within one month if a primary wage earner died.

Always Supplement Employer's Life Insurance
Many employers offer their employees some sort of group life insurance benefit, which is great! However, long-term employment is never certain. The availability of an employer's life insurance plan being there when needed is not guaranteed. Adding an individual life insurance policy will add peace of mind.
Prepare A Will
People invest in savings, life insurance and other assets to protect their families. Ensure that those plans are carried out after passing by creating a will. Having a will alleviates some of the confusion by delegating how such investments will be allocated.
12018 Insurance Barometer, LIMRA
Join Over 4.4 Million Current Globe Life Policyholders
Globe Life's values have remained the same since our roots began in 1900.