$

1

*

Buys

$

100

,

000
Globe Life Insurance
Get FREE Life Insurance Information
Or call for more information: 1-800-742-6787

Or call for more information
1-800-742-6787
Choose Your Coverage:
$30,000
$50,000
$100,000
No Medical Exam
Simple Application

Free Quote—Apply in Minutes
No Waiting Period
Full Coverage The First Day
Fast Approval Process
Monthly Rates as low as:
$3.49 for Adults
$2.17 for Children or Grandchildren
Beyond Active Duty: Life Insurance Options for US Veterans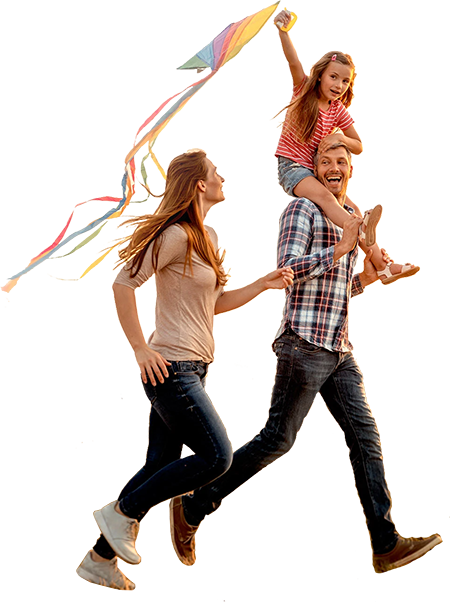 By

Mike Elman

•
April 08, 2020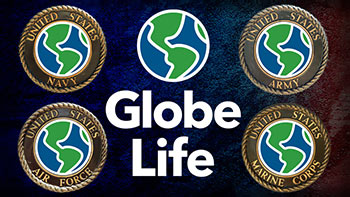 Veterans put their lives on the line fighting to protect our way of life and rights as everyday Americans. For this reason and more, it's paramount we serve our veterans as well as they served us, and one way to do this is through providing life insurance.
Life insurance plays a pivotal role in providing financial protection for families all around the globe. For veterans, life insurance can make all the difference by providing their families with long-term financial security given the "extraordinary risks involved in military service."1
Life Insurance Options for Veterans
Life insurance is a valuable asset for many Americans, especially for veterans. So, when it comes to selecting a life insurance option, it's important veterans be informed of their options. For veterans, there are two main options for securing life insurance. Veterans can either purchase life insurance from the public, government funded sector, or in the private sector.2
Servicemembers' Group Life Insurance (SGLI)
SGLI is a public life insurance option given to all military service personnel after enrolling in the military. SGLI offers military personal maximum coverage up to $400,000, and includes traumatic injury protection.2 However, SGLI only lasts for 120 days after service has ended, meaning that military personnel will have to find another form over life insurance coverage in the public or private sector after SGLI has expired.
Servicemembers' Group Disability Extension Life Insurance (SGLI - DE)
Unlike other life insurance options, SGLI - DE is an extension of SGLI offered only to servicemembers rendered "totally disabled at the time of discharge."2 Those who qualify for SGLI - E may apply to keep their SGLI coverage for an additional two years after their initial service separation date.2
Service - Disabled Veterans Insurance (S -DVI)
S - DVI is a life insurance program provided to eligible military veterans who have received a "service-connected disability rating" from the VA.2 S - DVI provides veterans with $10,000 in life insurance coverage, and veterans who qualify may also be able to apply for a premium waiver.2 For veterans who qualify, they may be able to receive an additional $30,000 in life insurance coverage.2
Veterans Group Life Insurance (VGLI)
The most common life insurance option for veterans is the VGLI, which is designed to help former servicemembers convert from SGLI to a "civilian program of lifetime renewable term coverage after separation from service."1 One of the main benefits of VGLI includes allowing veterans to receive up to 50% of their life insurance proceeds early if they have a life expectancy of nine months or less.2
Private Sector
If public life insurance isn't fit for your situation as a US veteran or family member of a US veteran, there are other life insurance options available—namely in the private sector. There are a number of ways to convert from public, military provided life insurance to private life insurance, but one of the most common methods involves switching from SGLI to private health insurance immediately after SGLI expires (120 days after service has ended).2 To prevent any gaps in coverage, it's vital that those looking to transition to private life insurance start any applications needed as soon as possible.
Another option veterans have is to transition from SGLI to VGLI, allowing veterans and their family's time to explore, consider, and settle on a private life insurance policy without risking gaps in coverage.2 However, like public life insurance, private life insurance comes in a number of different shapes and sizes. For this reason, it is recommended that veterans considering a private life insurance policy explore the different types of private life insurance options available, like term and whole life insurance.
Term Life Insurance
Term life insurance provides the insured with a predetermined death benefit, and covers the insured for a set number of years.3 The number of years in which the insured is under policy is called a "term." After the term of the policy, the insured will have to decide whether to renew their term life policy for another term. Annual premiums are typically offered at a fixed rate, and the death benefit only pays out if the insured dies during the designated term period. Term life insurance is often the least expensive of life insurance available.3
Permanent Life Insurance
Permanent life insurance provides the insured with a death benefit as well as a cash value component.3 In other words, the premiums the insured pays go towards the policy while acquiring cash value, which the insured can then access to help supplement their income or make payments while they're still alive.3 Permanent life insurance is designed to cover the insured for as long as they are alive, meaning that the insured doesn't have to worry about their policy expiring at the end of a term or needing to renew.
In closing, there are a number of different options veterans can pursue when considering a life insurance policy. However, what they ultimately decide should be based on what's best for them and their own financial wellbeing. We suggest consulting a financial advisor to help advise you during your decision making process.
Sources:
Join 4.3 Million Current Globe Life Policyholders
Globe Life's values have remained the same since our roots began in 1900.