$

1

*

Buys

$

100

,

000
Globe Life Insurance
Get FREE Life Insurance Information
Or call for more information: 1-800-742-6787

Or call for more information
1-800-742-6787
Choose Your Coverage:
$30,000
$50,000
$100,000
No Medical Exam
Simple Application

Free Quote—Apply in Minutes
No Waiting Period
Full Coverage The First Day
Fast Approval Process
Monthly Rates as low as:
$3.49 for Adults
$2.17 for Children or Grandchildren
How To Finally Wake Up Better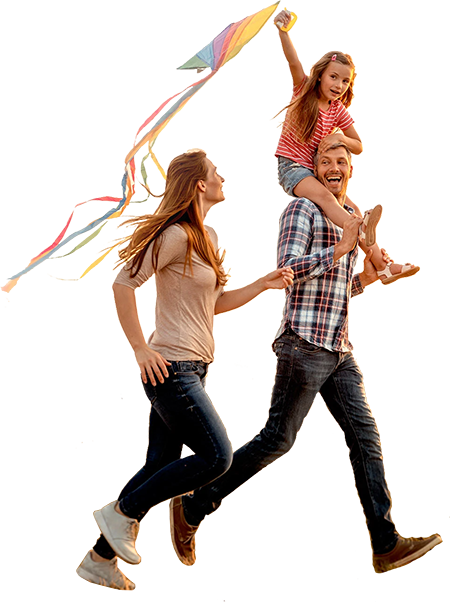 By

Lucille Reed

•
November 29, 2017
How To Finally Wake Up Better
Not a morning person? It can be hard to wake up and get going at 100% quickly. Sleep the night before is the key. Waking up still tired probably means there weren't enough hours of sleep. To get a better start on a more productive day, check out these tips and tricks for a better night's sleep ...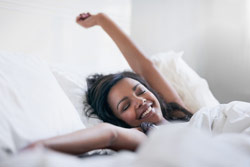 Don't go to bed angry or stressed. Did you know the brain can actually hold on to negative feelings and prevent decent sleep? Negative thoughts from anger or stress can then cloud the mind and derail peaceful sleep. Resolve anger or stress before going to bed for more uninterrupted sleep.
Avoid caffeine in the late afternoon or evening. Many people who suffer from insomnia are drinking too much caffeine throughout the day. Whether it's soda, coffee or tea, caffeine can prevent people from falling asleep naturally. Caffeine can actually linger in the body for hours blocking sleep-inducing chemicals in the evening and preventing the good sleep the body needs to wake up feeling refreshed.

Caffeine has also been found to cause withdraw symptoms as the body tries to wean itself away from a caffeine addiction. This can cause headaches and fatigue from caffeine cravings.
Bladder control. Try to avoid drinking any fluids an hour before going to bed. This can help with better sleep since the urge to get up in the middle of the night will be gone. Medical conditions that result in getting up several times a night to go to the bathroom can often be prevented with medication as prescribed by a doctor.
Set your thermostat. Keep the bedroom at a comfortable climate so there's no waking up feeling too cold or hot. Keeping a bedroom too warm can even cause snoring and preventing peaceful sleep because of dryness in the nose and throat.

Keeping air filters clean can also be helpful in keeping room temperature regulated, since the heat or air won't have to work so hard to keep the appropriate temperature.
Join Over 4.4 Million Current Globe Life Policyholders
Globe Life's values have remained the same since our roots began in 1900.