$

1

*

Buys

$

100

,

000
Globe Life Insurance
Get FREE Life Insurance Information
Or call for more information: 1-800-742-6787

Or call for more information
1-800-742-6787
Choose Your Coverage:
$30,000
$50,000
$100,000
No Medical Exam
Simple Application

Free Quote—Apply in Minutes
No Waiting Period
Full Coverage The First Day
Fast Approval Process
Monthly Rates as low as:
$3.49 for Adults
$2.17 for Children or Grandchildren
How To Get Relief From Credit Card Debt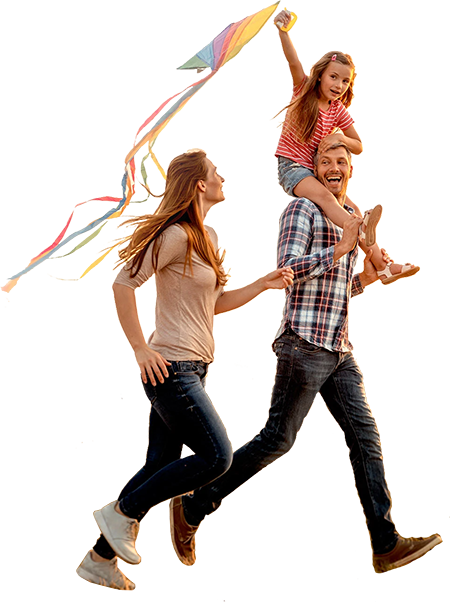 By

Stacy Williams

•
April 06, 2016
Having maxed out credit cards or carrying significantly high balances on one or multiple cards can wreck havoc on your finances. High balances alter your debt to credit ratio bringing your credit score down. High credit card debt also means higher finance charges which can quickly lead to missed payments and overcharge fees. In addition, being in debt is stressful. This is especially true when it's unclear just how to settle your credit card debt. There is information, however, intended to help consumers restore financial peace by introducing some common solutions to credit card debt.
One solution to consider when you have credit card debt is a debt settlement company. Debt settlement companies offer programs that help consumers resolve their debts. These for-profit companies negotiate with creditors to allow consumers to pay a lump sum that's ultimately less than the full amount owed in order to settle the debt. Should you sign on with a debt settlement company, you'll be asked to set aside money each month to be put in an escrow-like account. Once you begin the debt settlement, you'll be asked to stop making payments to your creditors and instead pay into the account. The money accumulates to eventually pay off the lump sum owed.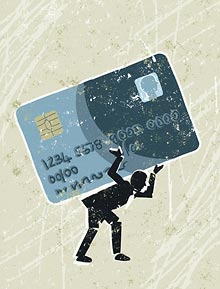 A disadvantage to this solution is that these programs can take a long time to complete and many consumers drop out before they finish paying off the settlement. Your credit score can also suffer damages from missed payments since debt settlement companies require that you stop sending payments directly to your creditors.
Another service to consider when you are trying to control credit card debt is credit counseling. Credit counseling organizations advise consumers on how to best manage debt. Most of these organizations are non-profits and use certified counselors that are trained in budgeting, consumers credit and debt management. A good credit counseling organization can help develop a monthly budget and develop a plan for paying off debt. They often meet online, by phone or sometimes in person with a credit counselor who will discuss your total financial situation and advise on steps to take to get debt relief.
Possible disadvantages are that some credit counseling organizations actually charge high fees. If you decide to opt for credit counseling, be sure the organization is a credible company.
Be aware that when you are trying to free yourself from unwanted debt, negotiating with creditors is an option. When you're falling behind with credit payments you can contact creditors directly and try to negotiate with them. Explain that you're having difficulty keeping up and ask to be put on a modified payment plan. You may be able to negotiate a plan that reduces your payments, but not the total amount due. Remember, once your debt has been turned over to a debt collection agency it's too late to negotiate, so be proactive and speak with them early.
As a last resort, bankruptcy is a method of getting debt relief, but one to be used only when all other options have been exhausted. This is because bankruptcy destroys your personal credit. A bankruptcy will stay on your credit report for ten years making opening up new lines of credit, buying a car or a home or even getting approved as a renter very difficult. For some consumers, however, bankruptcy ends up being the only way to get relief from debt that can't possibly be paid off on their own.
Chapter 13 and Chapter 7 are the two types of personal bankruptcy. Chapter 13 allows filers who can show proof of a regular income to maintain some property such as a home or car. With this type of bankruptcy, the court assigns a repayment plan. With Chapter 7, all of your assets are liquidated with the exception of those deemed exempt. Exempt assets can include vehicles used to get to work and work-related purposes. All non-exempt property can be sold or turned over to your creditors.
These are just four of the most common forms of debt relief available to consumers today. Before deciding which step you should take in paying off your debt, be sure to do your research on all of the options available for your financial situation.
Join 4.3 Million Current Globe Life Policyholders
Globe Life's values have remained the same since our roots began in 1900.